10 groups of NDA's MPs formed; PM Modi to chair each groups' meetings
20 July, 2023 | Srishti Ruchandani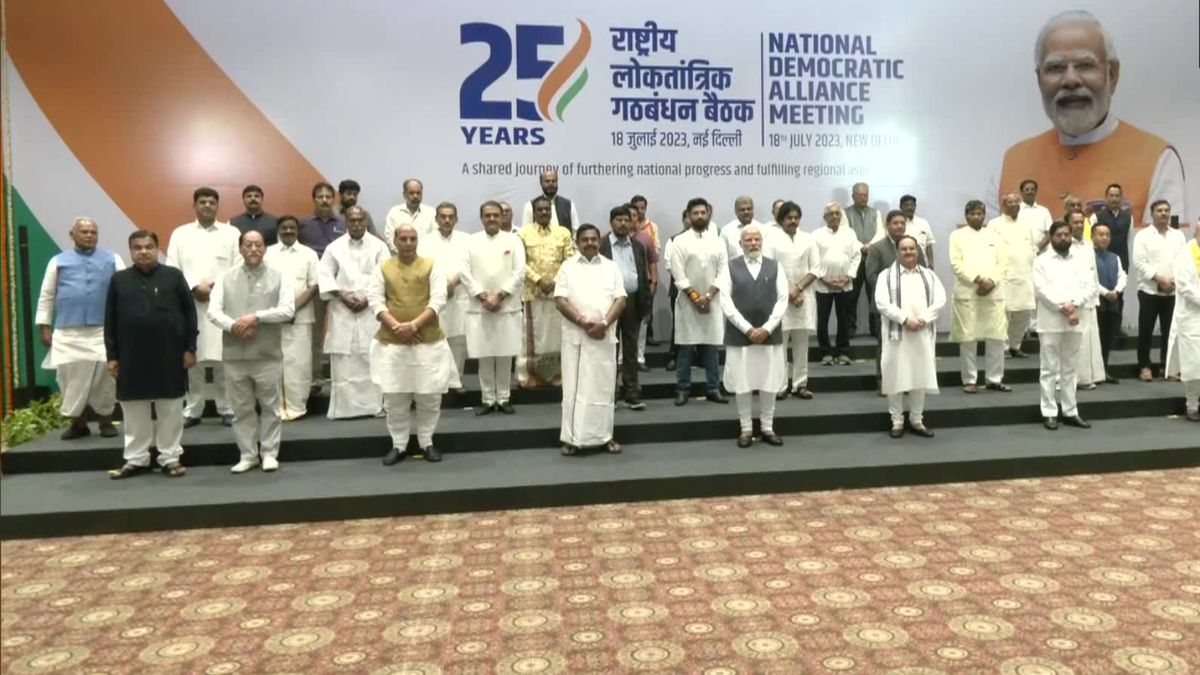 PM Modi has taken a strategic approach to the 2024 Lok Sabha elections by forming 10 groups of alliance MPs.
Ten groups of the alliance's MPs have been formed to plan the strategy for the 2024 Lok Sabha elections following the National Democratic Alliance (NDA) conference held on Tuesday in the national capital, a BJP source said on Thursday.
According to the source, Prime Minister Narendra Modi will chair meetings of each group which will take place from July 25.  The MPs have divided into ten groups. PM Modi will chair each group's meeting. Every day, there will be a meeting of the two regions.
The source added, "On the first day, the meeting for Uttar Pradesh and Northeast will be conducted. Each group will have 35-40 members."
Notably, this is the first time that the leaders of the alliance are meeting region-wise and holding deliberations to rev up the organization in the run-up to crucial Lok Sabha General Elections.
Along with allies, the BJP is developing a strategy to win a 50% vote share in the Lok Sabha election.
The BJP leadership is keeping a close eye on the districts, and 160 constituencies have been identified where the party is stepping up efforts to improve its prospects.