"A truly special journey": PM Modi ahead of 100th episode of 'Mann Ki Baat'
30 April, 2023 | Vaishali Sharma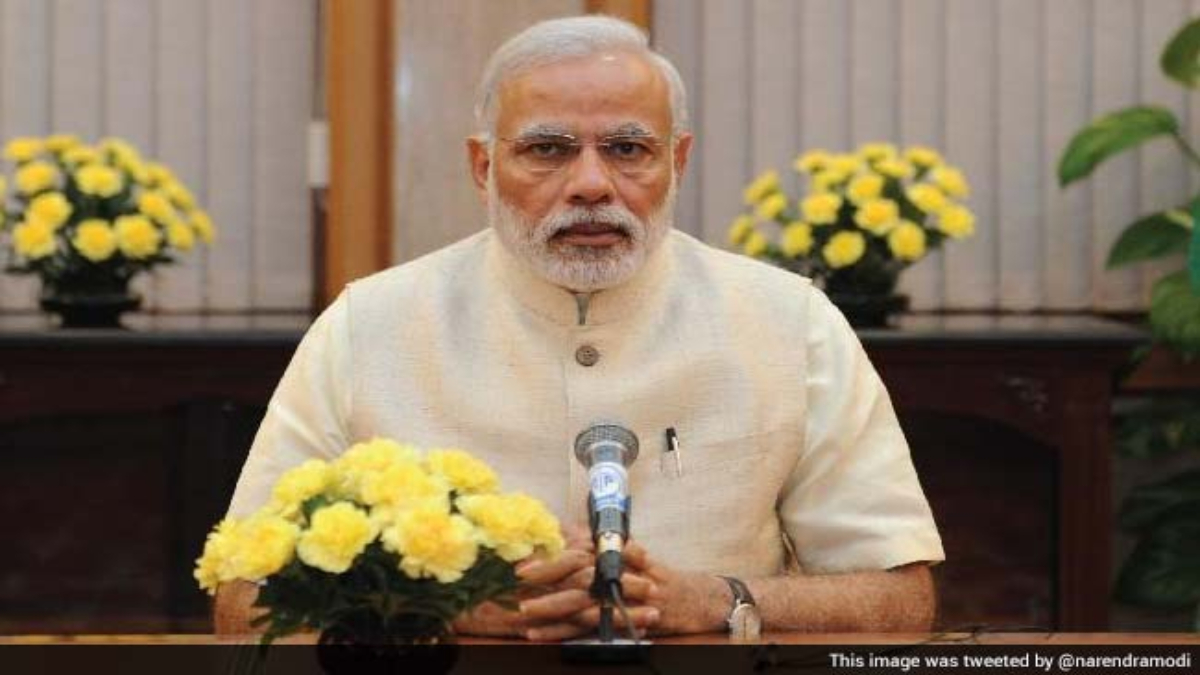 PM Modi's radio monthly programme will complete its 100th episode today which will be aired at 11 am and will be broadcast live across the country and the world.
Before the historic 100th episode of 'Mann Ki Baat,' which will air on Sunday, Prime Minister Narendra Modi invited people to join him live at 11:00 a.m., saying that the journey of his radio monthly programme in which he addresses the common people has been "truly special."
The Prime Minister stated that the "collective spirit" of the people of the country was celebrated during the journey.
"Do tune in at 11 AM for #MannKiBaat100. This has been a truly special journey, in which we have celebrated the collective spirit of the people of India and highlighted inspiring life journeys," PM Modi said in a tweet.
PM Modi's monthly radio show will air its 100th episode today at 11 a.m. and will be carried live across the country and around the world, including the United Nations Headquarters.
The campaign, which began on October 3, 2014, has become a significant component of the government's citizen-outreach programme, addressing a variety of social groups such as women, youth, and farmers and spurring community action.
Mann Ki Baat is broadcast in 11 foreign languages, including French, Chinese, Indonesian, Tibetan, Burmese, Baluchi, Arabic, Pashtu, Persian, Dari, and Swahili, in addition to 22 Indian languages and 29 dialects. Mann Ki Baat is carried by more than 500 All India Radio broadcast centres.
A study was done to determine the influence of Mann Ki Baat on people's lives.
According to the report, over 100 crore individuals have connected to Mann Ki Baat at least once; it communicates directly to people, celebrates grassroots-level changemakers and achievements, and has motivated people to take positive activities.
The kind of dialogues with listeners during Prime Minister Narendra Modi's monthly radio programme 'Mann Ki Baat' caused a "behavioural change" among individuals, according to Dr Amit Kapoor, Chairman, Institute for Competitiveness, on Saturday.
According to Kapoor, the Prime Minister had dialogues with residents about problems that were important to them.
"It made a very huge sense for us to understand the impact it creates, we found unique things as we went along. We saw behavioural change in people with the kind of conversations that PM Modi made with the people. About 100 crore people heard these conversations. These conversations discussed topics that mattered to citizens," he said while speaking to ANI.
The BJP has planned extensive outreach to ensure that the 100th episode of Mann Ki Baat is remembered fondly. According to sources, the party intends to set up listening stations in every assembly constituency across the country.
Doordarshan will broadcast the programme live in Raj Bhavans around the country. Citizens from Maharashtra who have been mentioned by the Prime Minister in earlier editions of Mann Ki Baat, as well as other renowned individuals from the state, will be hosted at the Raj Bhavan in Mumbai.
Mann Ki Baat airs on the last Sunday of each month.