102nd Mann Ki Baat: PM Modi Reflects on Emergency Era, Promotes Democracy Awareness, and Unveils Yoga Day Theme
18 June, 2023 | Priya Rani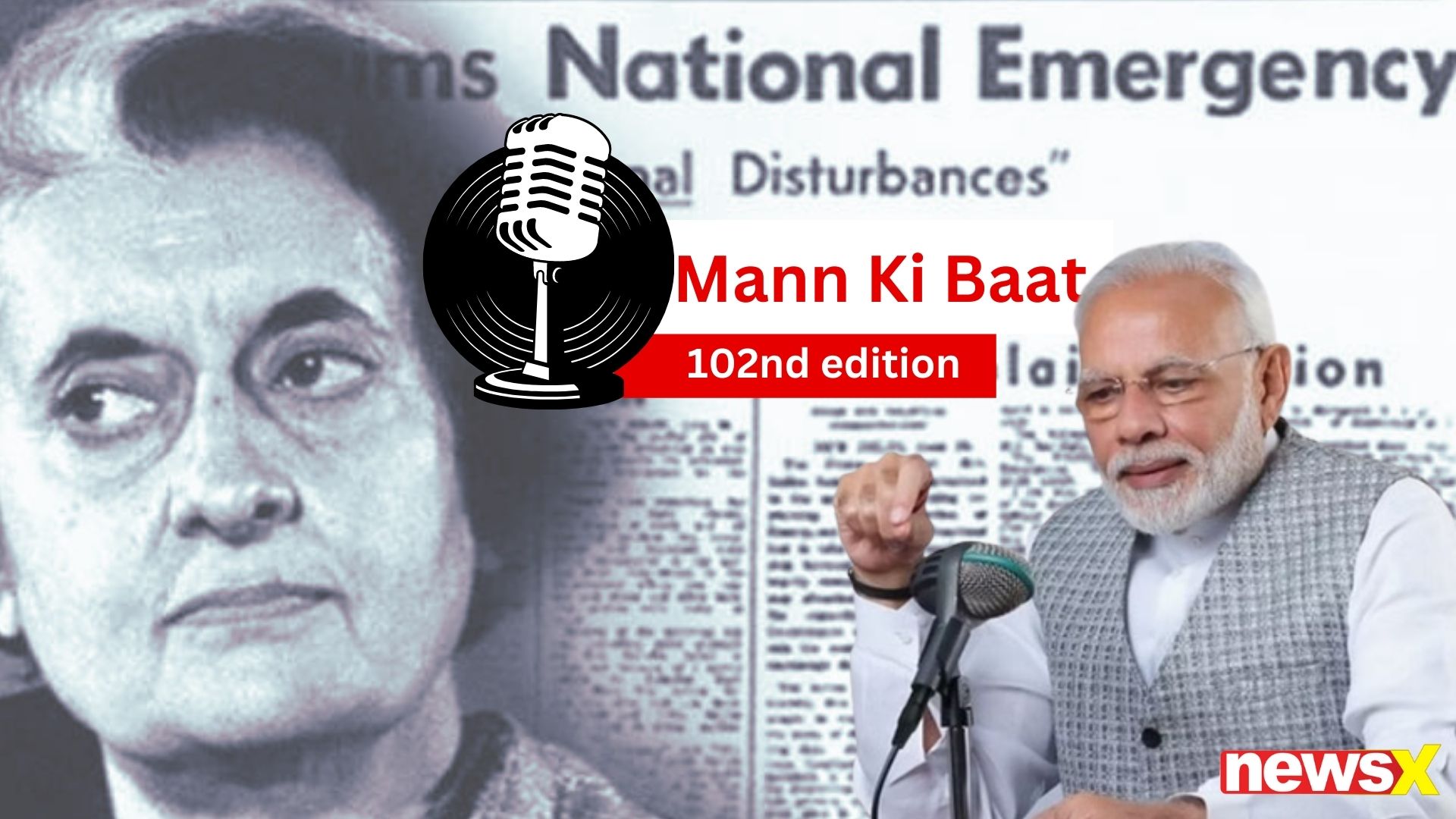 PM Modi speaks about 1975 Emergency on 102nd edition of monthly radio programme 'Mann Ki Baat'
Prime Minister Narendra Modi while addressing the listeners on 'Mann Ki Baat' on Sunday, emphasized that the 1975 Emergency, imposed by the Indira Gandhi-led Central government, was a dark period in Indian history.
He acknowledged that millions of people vehemently opposed the Emergency. During his 102nd monthly radio address, 'Mann Ki Baat,' PM Modi said, "India is the mother of democracy as it holds its democratic ideals and Constitution in the highest regard."
"Never should we forget June 25th. On this day, a state of emergency was declared in our nation, and pro-democracy activists were tortured, and when they run those episodes of violence in their minds, it causes their minds to tremble," emphasized PM Modi.
"I discovered a new book on emergency situations that includes numerous case studies and historical images to aid readers understand the significance of democracy," he added.
As the nation celebrates the Azadi Ka Amrit Mahotsav (Festival of Freedom), PM Modi stressed the importance of understanding the meaning and value of democracy, particularly for the younger generation.

The Prime Minister emphasized the historical and cultural importance of the upcoming Rath Yatra in Odisha, celebrated with enthusiasm across different Indian states. While recalling his visit at the grand Rath Yatra in Ahmedabad he said "It's a joy to participate in the Rath Yatra in Puri, Odisha. I used to have the chance to go to Ahmedabad's massive Rath Yatra while I was living in Gujarat."
Furthermore, PM Modi commended a Kerala native named Raafi Ramnath for using the Japanese technique known as 'Miyawaki' in farming. "Using this method, teacher Raafi Ramnath from Kerala created the "Vidyavanam" mini-forest having more than 115 varieties. Visitors and students alike frequent this Miyawaki woodland. This method is being used in numerous nations and is gaining popularity around the globe. I urge everyone in the country, especially those living in urban areas, to use this method and learn more about it," said PM Modi.
During his address, Prime Minister also announced 'Yoga for Vasudhaiva Kutumbakam' i.e. 'Yoga for Welfare of All as One World-One Family' as the theme for this year's Yoga Day.