Helicopter Crash Kills 12 Nigerian Troops During Evacuation Mission
18 August, 2023 | Akshara Tyagi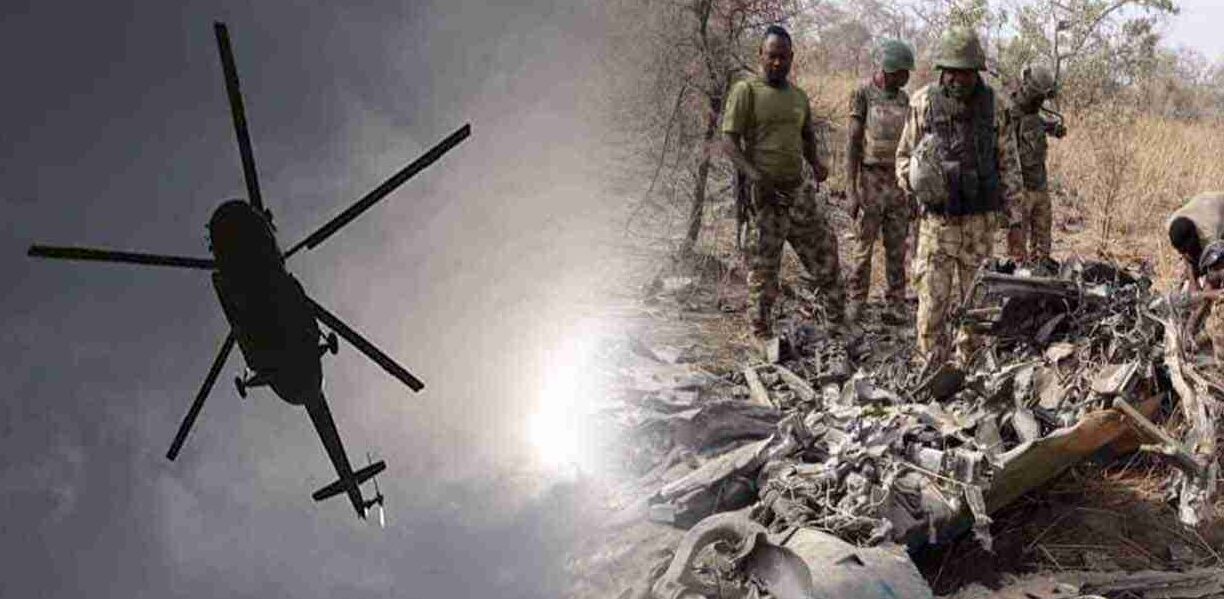 24 Nigerian security personnel killed in helicopter crash in Niger State transporting soldiers.
Around 24 Nigerian security personnel lost their lives when a helicopter crashed while transporting deceased and injured soldiers from a mission in Niger state, located 249 km north of Abuja. The mission aimed to recover soldiers who had either been killed or wounded in an attack by armed bandits in Chukuba village, within the Shiroro local government area of Niger state.
Major General Edward Buba, a spokesperson for the Nigerian military, officially confirmed these casualties during a press conference held in Abuja on Thursday. He further stated that the aircraft was carrying 14 soldiers and seven wounded individuals, in addition to two pilots and two crew members, at the time of the crash, as reported by Al Jazeera.
An ongoing investigation is actively examining the cause behind the crash, as mentioned by Buba. Furthermore, authorities have yet to release specific details regarding the evacuation mission and other pertinent aspects of the incident, including whether any survivors emerged from the crash.
Nigeria President Bola Tinubu said in a statement on Tuesday, "These officers and men were answering the call of duty while on an evacuation mission. In their dedicated service to our beloved country, they paid the ultimate price."
Nevertheless, as per a local news source named Leadership, the helicopter was engaged in the transportation of deceased security personnel, who had fallen victim to bandits, before the unfortunate crash occurred in Chukuba. Furthermore, the newspaper's reports indicated that credible sources affirmed the possession of advanced weaponry by these armed individuals, which had the potential to down a helicopter, as highlighted by Al Jazeera's coverage.
In addition to this, Leadership's account disclosed that the helicopter's departure took place from Kaduna Airfield with its destination set for Minna. Regrettably, communication was lost with control towers both in Kaduna and Minna during the course of the flight.
Premium Times, another local media outlet, added to the narrative by identifying Dogo Gide, the infamous leader of a bandit group that has sowed terror in parts of northwestern Nigeria along its borders with Niger and Chad, as claiming responsibility for the attack.
Also Read: BJP announces its first list of candidates for Chhattisgarh Assembly elections
Catch all the Latest Business News, Breaking News Events and Latest News Updates on NewsX)