38 BJP political allies will be present at the NDA meeting tomorrow: JP Nadda
17 July, 2023 | Srishti Ruchandani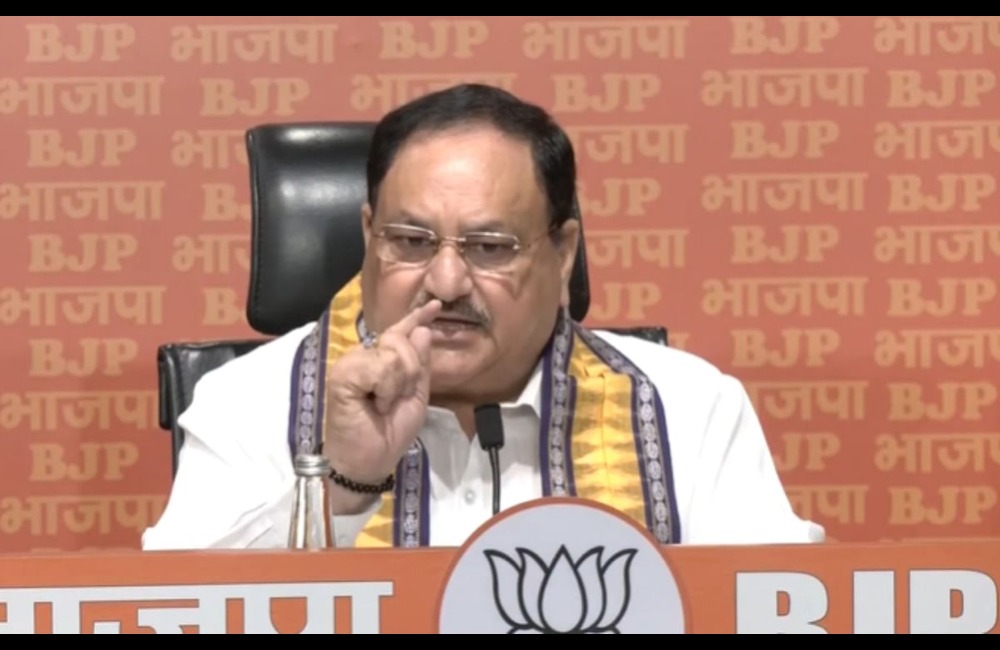 BJP Chief Nadda remarked that while the NDA is for "strengthening India", the United Progressive Alliance is leaderless and policy-less.
JP Nadda, national president of the Bharatiya Janata Party (BJP) said, that 38 BJP allies in the government have confirmed attending the NDA meeting on Tuesday.
"Our 38 partners have confirmed attending the NDA meeting to be held tomorrow," JP Nadda. Highlighting the governance under the BJP-led NDA government, he said that in the last nine years, "the graph and scope have increased".
He further said that Prime Minister Narendra Modi has shown immense leadership over the past nine years, which has been praised by many.
"The work of Good governance has been done in the last 9 years by the NDA government and we are continuously working on it. Rs 28 lakh cr have directly transferred to the beneficiaries (DBT) till date," Nadda stated.
Targeting the Opposition, Nadda said: "National Democratic Alliance is an ideal alliance meant to serve and strengthen the country…UPA neither has a leader nor does it have the power to take decisions. It is an alliance based on selfish interests and is only for photo opportunities."
He remarked that UPA's 10 years were of "non-governance and corruption", claiming that India has decided to give the mandate to BJP under Prime Minister Narendra Modi's leadership again in 2024.
The meeting of the National Democratic Alliance (NDA) is being organised to mark the completion of 9 years of the central government under Prime Minister Narendra Modi in the national capital on Tuesday.
Nadda has called Upendra Kushwaha, the leader of the Rashtriya Lok Janta Dal, to the NDA meeting. Notably, NCP's Ajit Pawar will attend the session seen as a show of strength by the ruling alliance, as per party leader Praful Patel.
Chirag Paswan of the Lok Janshakti Party (Ram Vilas), who has also been invited to the NDA meeting,
visited senior BJP leader and Home Minister Amit Shah on Monday. The meeting is said to be a part of Paswan's discussions with the BJP to determine his party's share of Lok Sabha seats in Bihar for the general elections in 2024.
The session comes amid the two-day Joint Opposition meeting beginning in Bengaluru today for which several prominent leaders like Congress party's Sonia Gandhi, Rahul Gandhi, Bengal CM Mamata Banerjee, Bihar CM Nitish Kumar, his deputy Tejashwi Yadav, RJD chief Lalu Prasad Yadav, Samajwadi Party supremo Akhilesh Yadav, Delhi CM Arvind Kejriwal and Punjab CM Bhagwant Mann arriving to attend the informal dinner to be held today ahead of the formal discussions tomorrow.