38 Parties Set to Participate As BJP-led NDA to Hold Meeting in Delhi
18 July, 2023 | Anamika Singh Parihar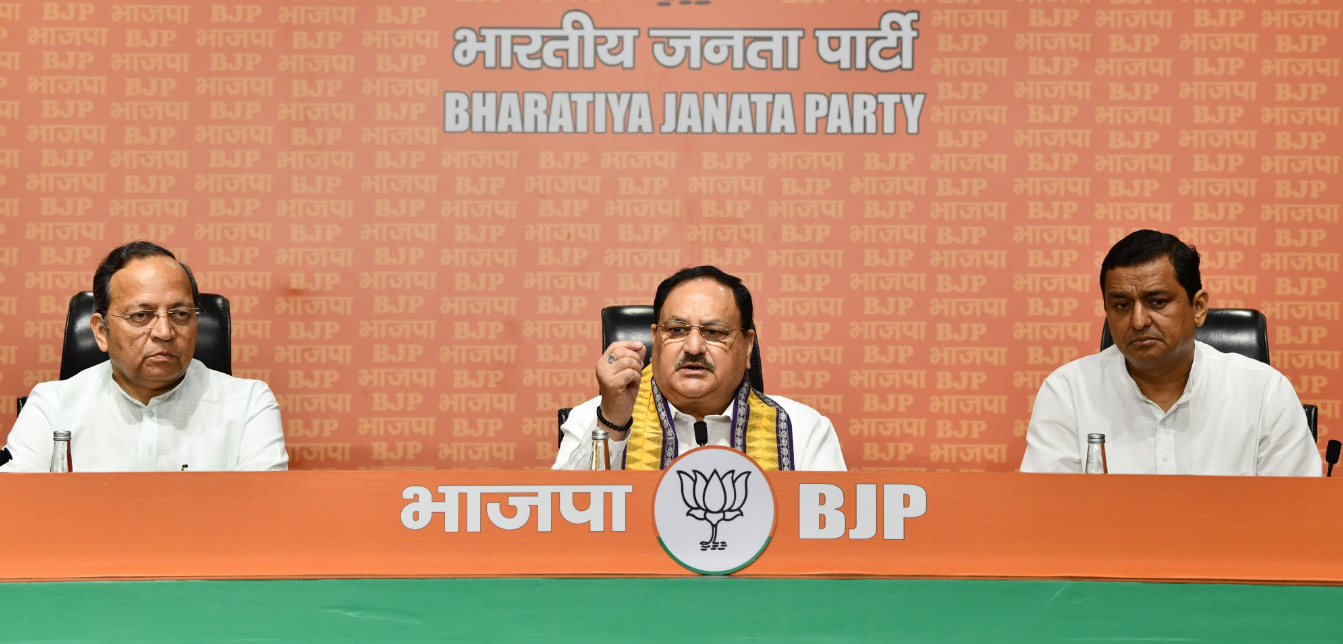 The BJP has extended invitations to Jitan Ram Manjhi and Chirag Paswan, two prominent Bihari leaders for attending NDA meeting.
The Bhartiya Janata Party will be holding a meeting of the National Democratic Alliance comprising 38 parties in Delhi on Tuesday. The NDA's meeting is being organized to mark the occasion of the completion of 9 years of the central government under Prime Minister Narendra Modi. The meeting will be headed by PM Modi.
Meanwhile, the second and final day of the opposition unity meeting has already started in Bengaluru at 11 am on Tuesday. 26 Like-minded opposition parties started the meeting on Monday with the common goal of taking on the Bhartiya Janta Party in the Lok Sabha Election scheduled next year.
This opposition unity meeting was earlier scheduled in Shimla, Himachal Pradesh. But it has been shifted to Bengaluru due to the weather condition in Himachal Pradesh.
Ahead of the meeting, Karnataka Chief Minister Siddaramaiah hosted a dinner for the opposition parties. More than 50 leaders of the different opposition parties attended the meeting on Monday 17 July. The first such kind of opposition unity meeting was held earlier in Patna in June this year to form an anti-BJP Alliance.
Congress leader BK Hariprasad while commenting on the NDA's scheduled meeting in Delhi said "That would be National Disaster Alliance".
BJP has also invited two Bihari Leaders Jitan Ram Manjhi and Chirag Paswan for the NDA meet. BJP President JP Nadda noted that both Hindustani Awam Morcha and Lok Janshakti Party (Ram Vilas) are important allies of NDA. LJP (Ram Vilas) leader Chirag Paswan met with JP Nadda at his official residence in Delhi.
He joined the alliance after meeting with Nadda and Home Minister Amit shah on Monday. There is also speculation about his induction into the Union cabinet.
This scheduled NDA meeting is meant to show the strength of the party amid the Bengaluru Opposition meeting. This is going to be the first of its kind Mega meeting of the National Democratic Alliance ahead of the 2024 general election.