4 days after cloudburst, Amarnath yatra proceeds via Baltal trek
13 July, 2022 | Riya Girdhar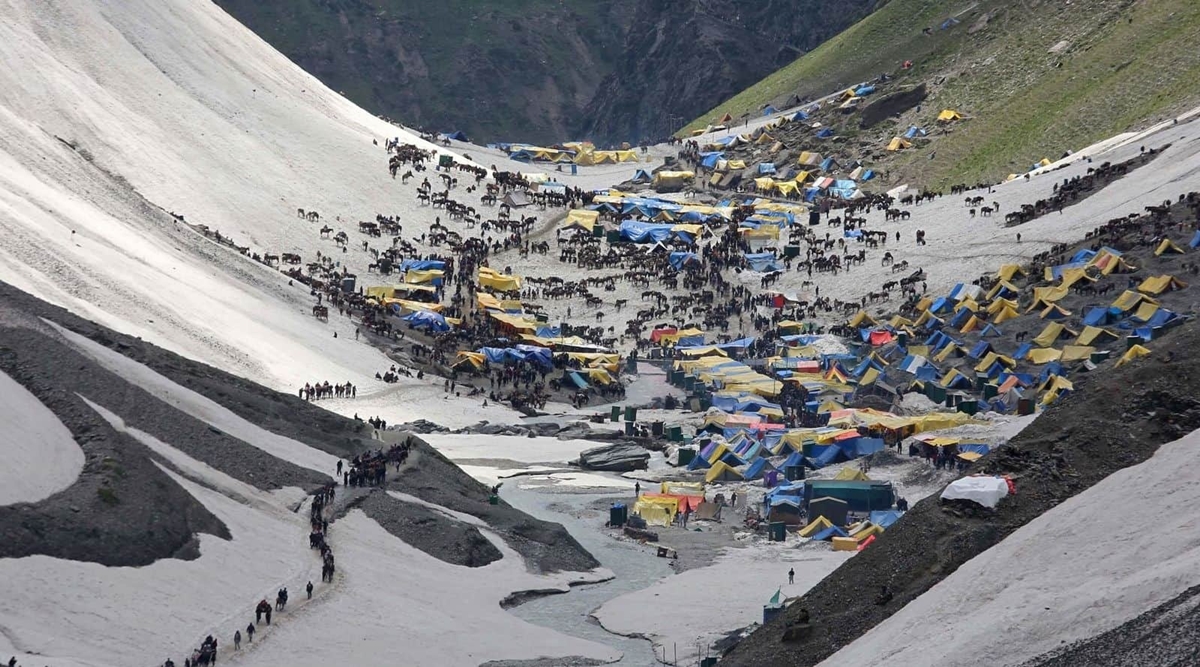 The Amarnath yatra was resumed via the Baltal trek, with 7,000 pilgrims chanting hymns and religious slogans leaving in the early hours of Tuesday for the holy cave.
The yatra was called off on Friday afternoon after 16 pilgrims were killed and dozens were injured as a result of heavy rains that caused a flood-like situation near the cave and its surrounding areas. More than 40 people are still missing, and officials say the search will continue even though their chances of survival are slim.
Pilgrims must trek approximately 14 kilometres from Baltal base camp to the holy cave, which takes six to eight hours.
Baltal, in central Kashmir's Ganderbal district, is considered a shorter but more difficult trek to the holy cave.
"Yatra was resumed today morning via Baltal axis after four days," deputy commissioner Ganderbal tweeted.
The yatra resumed on Monday via the Pahalgam trek in south Kashmir, with thousands of pilgrims departing for the cave. The Army built a new pathway near the cave to avoid the area that was swept away by the rushing waters on Friday evening as thousands of yatris made their way to the holy cave.
The Army moved heavy equipment and machinery to remove the debris, and then used cutting-edge technology and sniffer dogs to find the bodies buried beneath it. "Even though the yatra has resumed, rescuers are still looking for the missing yatris." "Though our chances of survival in hostile conditions are slim, we remain optimistic," said an SDRF official.
Manoj Sinha, the lieutenant governor of Jammu and Kashmir, visited Pahalgam on Monday and interacted with pilgrims. On Tuesday, he went to Chandwari to inspect the yatri arrangements and facilities.