4 injured after explosion in Shimbashi, Tokyo
3 July, 2023 | Srishti Ruchandani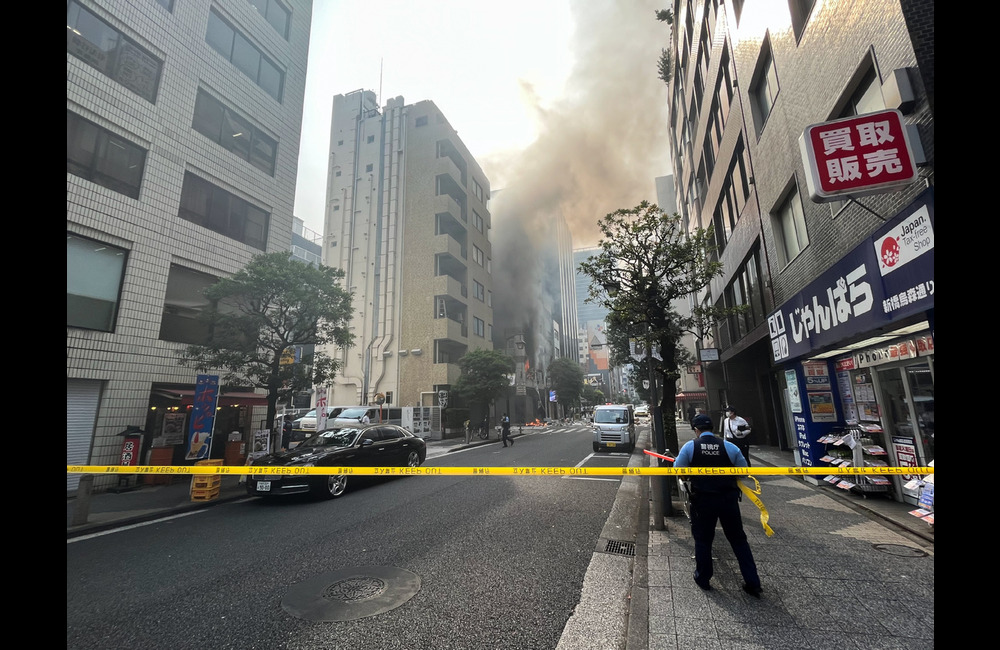 An explosion occurred inside a building in Japan's capital city Tokyo on July 3. At least 4 persons were injured, as per media outlet NHK. Cause of the blast was not immediately clear.
An explosion tore through a building in downtown Tokyo on Monday, scattering debris across a busy intersection and sending smoke into the air, but the fire was soon contained, Japanese media said.
According to police cited by NHK-World Japan, four people are being treated for minor injuries. Two are employees from the restaurant where the explosion is believed to have taken place, while the other two are passersby. An eyewitness made an emergency call to the police at around 3:15 pm (local time).
The cause of the blast was not immediately clear but witnesses said they had smelled gas prior to hearing the explosion.
The site was around 300 meters west of JR Shimbashi Station. The fire has been nearly extinguished, according to the Tokyo Fire Department.
NHK-World Japan cited an eyewitness who had posted a video of the fire on social media.
"I suddenly heard an explosion so I looked on the road and there were things scattered everywhere," he said.
A manager of a nearby Italian restaurant, cited by NHK-World Japan said that he heard the sound of the explosion from inside and thought it was an earthquake. "Then I went outside and saw a fire on the second floor of the building" he was cited in the report.