PM Modi backs Russian response to Wagner Mutiny in phone call with President Putin
1 July, 2023 | Disha Singh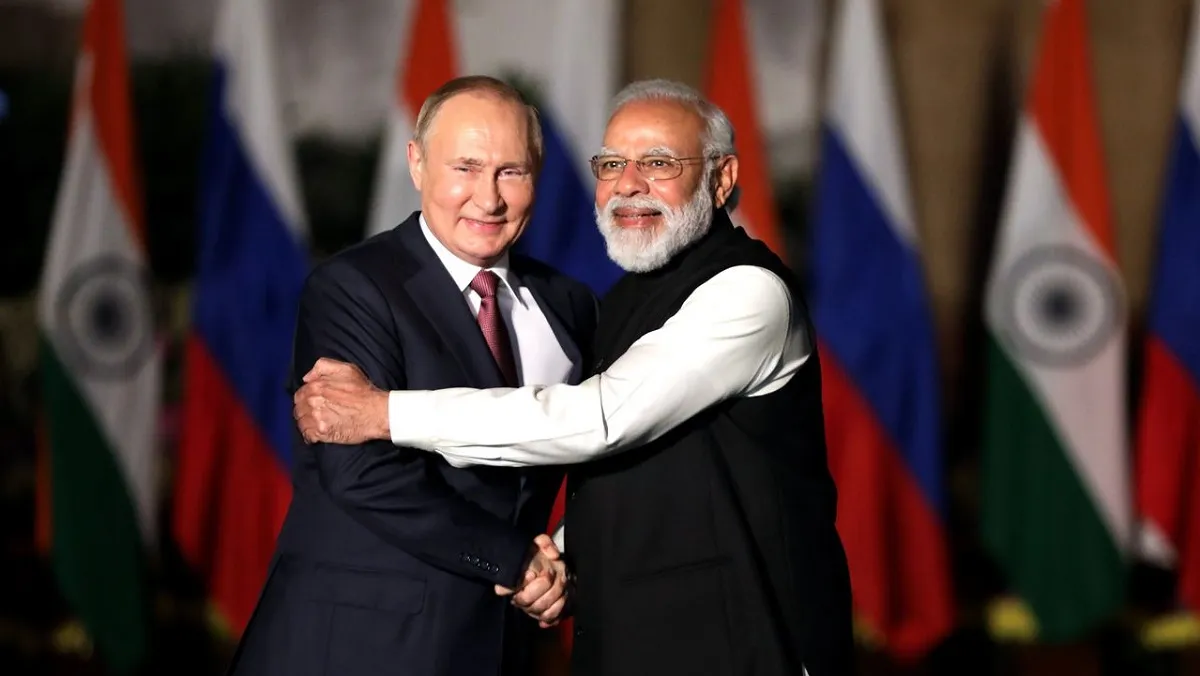 PM Modi and President Putin talked the situation in Ukraine. SCO,G20 and BRICS
During a telephone conversation, on June 24, Indian Prime Minister Narendra Modi expressed support for the Russian government's response to the Wagner mutiny. They discussed the situation in Ukraine and emphasized the importance of dialogue and diplomacy for conflict resolution. Both leaders were satisfied with the progress in bilateral cooperation and highlighted joint projects and increased trade.
They also discussed cooperation through multilateral platforms such as the SCO, G20, and BRICS.
The leaders' conversation came days after the Russian mercenary group Wagner started a rebellion amid rising hostilities between the Russian Ministry of Defence and Yevgeny Prigozhin, the group's head.
Prime Minister Modi provided an update on his recent visit to Washington, and they reaffirmed their commitment to enhancing the strategic partnership between India and Russia. The Wagner mutiny, led by Yevgeny Prigozhin, was condemned by President Putin as treason. After intervention by Belarusian President Alexander Lukashenko, Prigozhin's forces agreed to retreat, and charges against him were dropped by the Russian Federal Security Service.
In a telephone conversation with Russian President Vladimir Putin, Indian Prime Minister Narendra Modi expressed his support for the Russian government's response to the Wagner mutiny in order to maintain law and order in the nation.
"In connection with the events of June 24, Narendra Modi expressed understanding and support for the decisive actions of the Russian leadership to protect law and order, ensure stability in the country and the security of its citizens," read a Kremlin statement translated in English.
Both leaders expressed their joy at the significant increase in trade between the two nations in 2022 and the first quarter of this year, the Kremlin reported. They emphasised the importance of consistently implementing significant joint projects across numerous sectors.
In addition, Prime Minister Modi gave an update on his recent trip to Washington and his current commitments abroad.
President Putin evaluated the situation in the conflict zone and emphasised Kyiv's "categorical refusal" to take the required political and diplomatic steps for conflict resolution when the leaders discussed the situation involving Ukraine.
According to the Kremlin, the leaders' discussion was fruitful and educational, and they both reaffirmed their shared commitment to strengthening the Special and Privileged Strategic Partnership between Russia and India.
They concurred that additional discussions and exchanges are required to strengthen bilateral ties.