AAP MP Raghav Chadha Changes His X Bio After Suspension
12 August, 2023 | Anamika Singh Parihar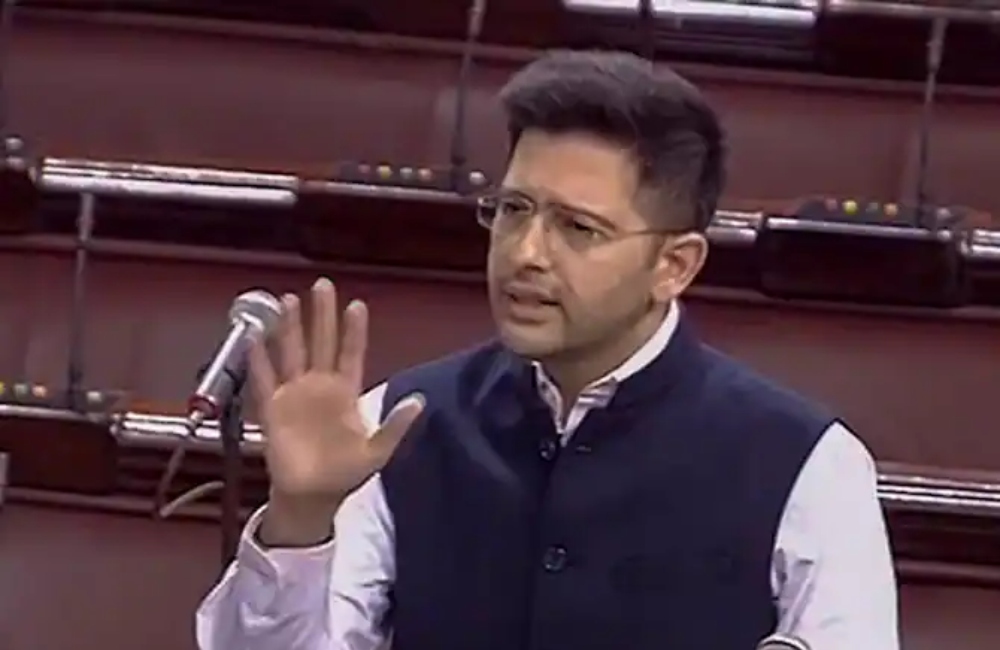 Raghav Chadha has changed its X bio after getting suspended from Rajya Sabha
Aam Aadmi Party (AAP) MP Raghav Chadha, who was suspended from the Rajya Sabha for alleged misconduct, updated his bio on the social media platform X (formerly Twitter) to 'Suspended Member of Parliament, India' on August 11.
Raghav Chadha was suspended from the Rajya Sabha on August 10 for allegedly falsifying the signatures of five MPs on a motion concerning the Delhi Services Bill. Chadda's suspension will remain in effect until the Privilege Committee completes its investigation into the accusations.
Rajya Sabha chairman Jagdeep Dhankhar announced the suspension of the AAP leader, stating," …I suspend Raghav Chadha from the service of the Council till the Council has the benefit of the report by the Committee of Privileges."
Four Rajya Sabha MPs – Sasmit Patra, S Phangnon Konyak, M Thambidurai, and Narhari Amin – alleged that Chadha added their names to the motion about the Delhi Services Bill without their consent. As a result, Rajya Sabha Chairman Jagdeep Dhankhar forwarded the MPs' complaints to the Privileges Committee.
Proposing the suspension of the AAP leader, Piyush Goyal, Leader of the House in Rajya Sabha, criticized Chadha's behavior as inappropriate for an MP and accused him of violating privileges. Piyush Goel said on the X platform, "Moved a resolution to suspend MP Raghav Chadha for his outrageous disregard of rules & trampling of privileges of other members of Parliament, by including their names in a motion without securing their willingness". He also refers to Chadha's conduct as "Unethical".

In response to his suspension, Chadha questioned whether he was suspended for challenging the leaders of the world's largest party within Parliament. He also claimed that the BJP's action was aimed at silencing those who raises questions against them.
AAP stated that the claims of 'forged signatures' against Raghav Chadha were "untrue and driven by political motives." The party accused the BJP of singling out Chadha due to his criticism of them.
Also Read: Australian PM to join G20 leaders in New Delhi for summit on September 9-10