Adani Total Gas Ltd wins award for "Outstanding Commitment in Road Safety by Corporates"
25 July, 2023 | Srishti Ruchandani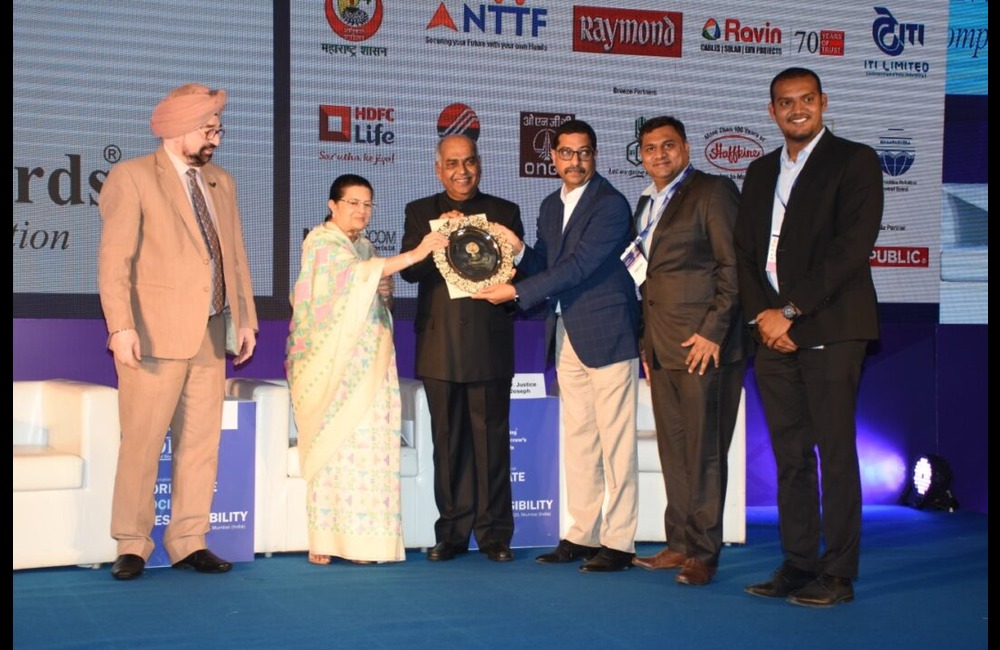 ATGL won the FICCI Road Safety Award, 2022, in the category of 'Outstanding Commitment in Road Safety by Corporates'.
Ahmedabad, 25 July 2023: Adani Total Gas Ltd (ATGL), India's leading City Gas Distribution company was felicitated for its initiative of Automation in Road Safety and Driver Monitoring' at a conference organized by the Federation of Indian Chambers of Commerce and Industry (FICCI) in New Delhi recently.
At the conference on the 'Role of Corporates in Road Safety, 2023' ATGL won the FICCI Road Safety Award, 2022, in the category of 'Outstanding Commitment in Road Safety by Corporates'. The award was presented by the Odisha Minister for Water Resources, Commerce & Transport Smt Tukuni Sahu, and MP and Chair of the FICCI Forum of Parliamentarians Mr Rajiv Pratap Rudy.
The following initiatives have been implemented in ATGL to enhance road safety, which made it a strong contender for the award:
Centralized Fleet Control Room to monitor live tracking on a real-time basis.
Online Vehicle Tracking System – Monitoring Fleets On Real Time 24×7 With Giving alerts Like Speed Violations, Continuous Driving Etc.
Driver Management System: An advanced system to monitor driver behavior through in-vehicle cameras.
Journey Risk Management: Mapping the safest route and providing a journey plan to drivers to ensure zero accidents.
Driver Training: Periodic defensive training consisting of classroom and practical training. Over 1000 drivers were provided the training in the financial year 2022-2023.
Road Safety Week Campaign involving all supervisors and drivers for improving road safety awareness
About Adani Total Gas
Adani Total Gas Ltd is India's leading private player in developing City Gas Distribution (CGD) networks to supply Piped Natural Gas (PNG) to Industrial, Commercial, Domestic (residential) customers and Compressed Natural Gas (CNG) to the transport sector. Given its gas distribution, ATGL is authorized in 33 Geographical Areas and plays a significant role in the nation's efforts to enhance the share of natural gas in its energy mix. Of the 52 GAs, 33 are owned by ATGL, and the balance 19 GAs are owned by Indian Oil-Adani Gas Private Limited (IOAGPL) – a 50:50 joint venture between Adani Total Gas Limited and Indian Oil Corporation Limited. Further, ATGL has formed 2 wholly owned subsidiaries namely Adani TotalEnergies E-Mobility Ltd (ATEEL) and Adani TotalEnergies Biomass Ltd (ATEBL) for its E-Mobility and Biomass Business respectively.
For more information, please visit https://www.adanigas.com/