Aditya-L1 Performs 4th Earth-bound Maneuver Successfully
15 September, 2023 | Anupam Shrivastava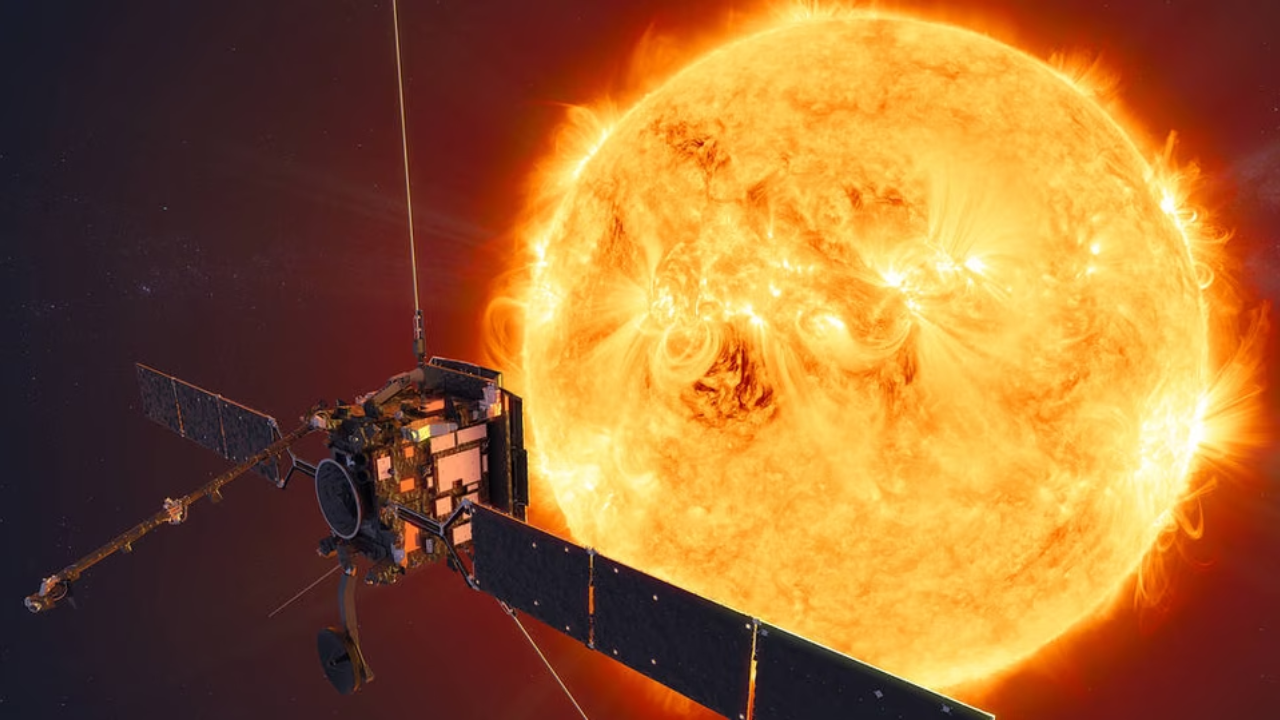 Aditya-L1's strategic location will enable continuous solar observation without interference of eclipses or occultation, aiding real-time study of solar activity.
India's Aditya-L1 spacecraft, the nation's inaugural mission to study the sun, marked a significant milestone as it completed its fourth earth-bound manoeuvre on Friday. The Indian Space Research Organisation (ISRO) announced that the next manoeuvre, designed to propel the spacecraft further from Earth, is scheduled for September 19 at approximately 02:00 IST.
Aditya-L1, which successfully lifted off on September 2, had previously executed its third manoeuvre on September 10. ISRO reported the success of the fourth Earth-bound manoeuvre (EBN#4) and noted that tracking during this operation was conducted by ISRO's ground stations in Mauritius, Bengaluru, SDSC-SHAR, and Port Blair. A transportable terminal in the Fiji Islands, designated for Aditya-L1, will support post-burn operations.
This mission comes on the heels of ISRO's accomplishment of placing a lander on the unexplored South Pole region of the moon. Aditya-L1 is India's maiden solar mission, carrying seven distinct payloads for an in-depth study of the sun. Among these payloads, four will observe solar light, while the remaining three will measure in-situ parameters of plasma and magnetic fields.
Aditya-L1 will be positioned in a halo orbit around Lagrangian Point 1 (L1), situated 1.5 million km away from Earth in the direction of the sun. The spacecraft is expected to complete this journey in approximately four months. It will maintain a distance of around 1.5 million km from Earth, directed towards the sun, which is roughly 1 percent of the Earth-Sun distance.
Aditya-L1's strategic location will enable continuous solar observation without the interference of eclipses or occultation, facilitating real-time research into solar activities and their influence on space weather. The data collected by the spacecraft will aid in identifying the sequence of processes leading to solar eruptive events and contribute to a deeper understanding of space weather phenomena.
The primary objectives of India's solar mission encompass studying the physics of the solar corona and its heating mechanism, solar wind dynamics, the coupling and dynamics of the solar atmosphere, solar wind distribution, temperature anisotropy, the origin of Coronal Mass Ejections (CME), flares, and near-Earth space weather.
In August, India achieved a significant milestone when the Chandrayaan-3 lander module successfully touched down on the moon's South Pole. This made India the fourth country, after the United States, China, and Russia, to successfully land on the lunar surface.
The Vikram lander and Pragyan rover, part of the Chandrayaan-3 mission, conducted various tasks on the moon's surface, including the detection of sulphur and other minor elements, temperature recording, and seismic activity monitoring. The Vikram lander and Pragyan rover are currently in "sleep mode," with plans for reactivation around September 22 this year.
Also Read: "Peace has always been foundational cornerstone of India's rich cultural, philosophical heritage": Ruchira Kamboj
Catch all the Latest Business News, Breaking News Events, and Latest News Updates on NewsX