Muharram Procession granted in J&K after 3 decades
27 July, 2023 | Gautam Thakral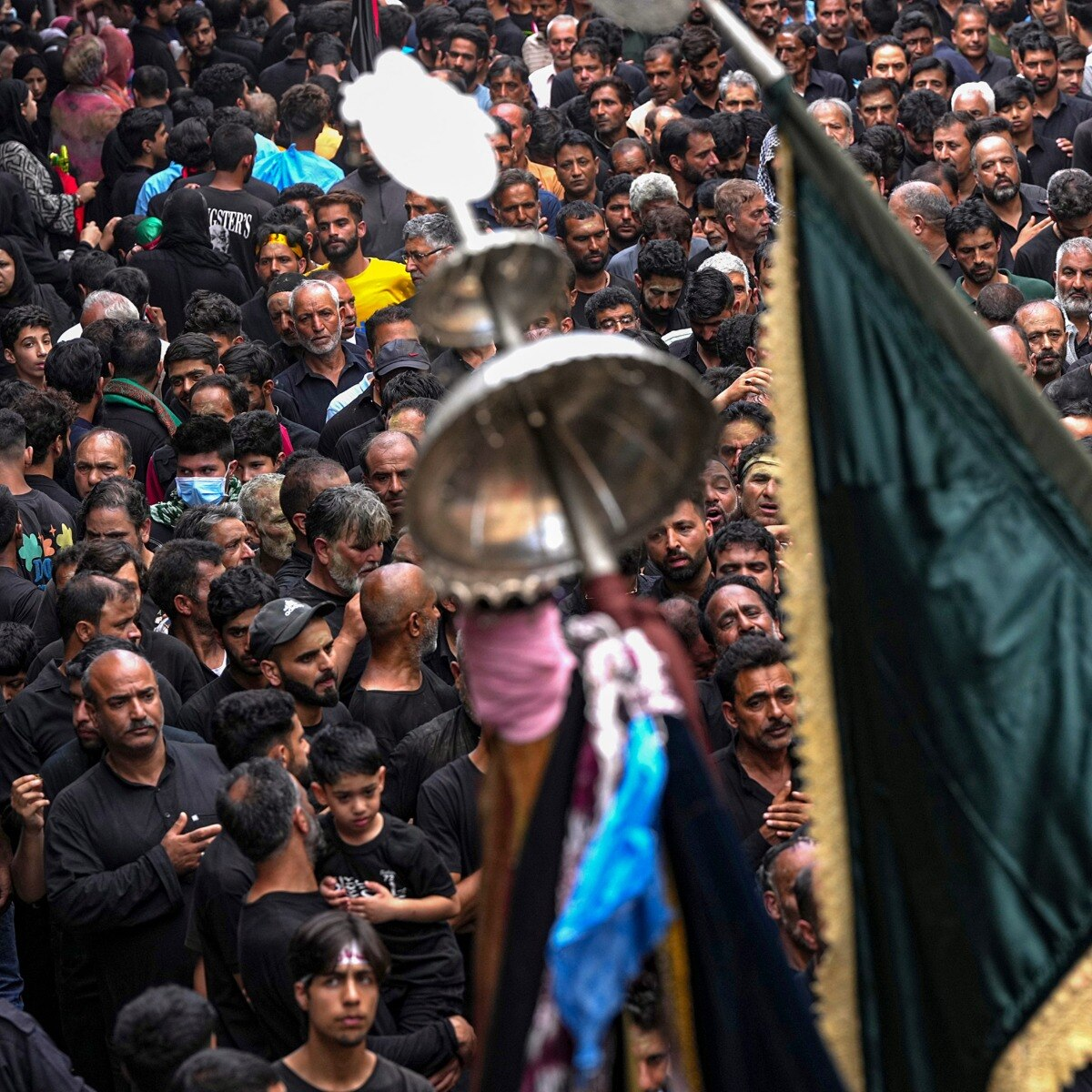 After 3 decades, J&K allows Muharram Procession
The J&K administration on Wednesday lifted the ban on the Muharram procession through the heart of Srinagar on Thursday after having it banned for more than 3 decades.
After three decades, Shia Muslims hit the streets in Jammu and Kashmir to observe the 8th day of Muharram. The procession was carried out on a traditional route from Guru Bazar to Dalgate on Thursday.
The administration after several rounds of talks with Shia Muslim Community representatives of all groups and local committees of Gurubazar, allowed the sacred religious event.
The administration has, however, set a time window for the procession.
"The permission is hereby granted…for taking out Muharram procession on 8th Muharram-1445 from Guru Bazar to Dalgate via Budshah Kadal and M.A Road, Srinagar, from 6 am to 8 am on 27th July 2023," according to an order issued Wednesday evening by Deputy Commissioner, Srinagar, Ajaz Asad.
Time window for Muharram procession finalised
"The time window has been finalised in the larger public interest as the procession route encompasses massive business/commercial establishments, movement of ambulances, students, office staff, general passengers, etc," the order stated.
Permission for the procession is significant since it was not allowed for more than three decades, as the government saw processionists as being soft towards the separatist movement.
It was banned at the start of militancy in J&K in 1990. In its order on Wednesday, the administration asked processionists not to "indulge in any anti-national/anti-establishment speeches/sloganeering or propaganda". The order stated that there should be no activity during the procession that is "prejudicial to security and sovereignty of the State", and participants "should not disrespect any national symbol/emblem."
The order stated: "Processionists shall not hoist any flag depicting provocative slogans/text and/or photos of terror outfits, logos of banned organisations at both national and international level. Activities of the participants attending the procession should remain strictly confined to the programme only. They shall cooperate with local police and other security agencies as desired by them in the public interest."
Traditionally, Shia mourners conduct two big processions in the Valley — the 8th Muharram procession starts from the Shaheed Gunj area of the city, passes through the city centre Lalchowk and culminates at Dalgate neighbourhood of Srinagar; while the 10th Muharram procession passes through Shia-dominated areas of the city.
Also Read: MMDR Amendment Act 2023 gets President's Nod
Catch all the Latest Business News, Breaking News Events and Latest News Updates on NewsX)