'You are 83, will you stop or not?': Ajit Pawar hits out at Sharad Pawar
5 July, 2023 | Nikita Ojha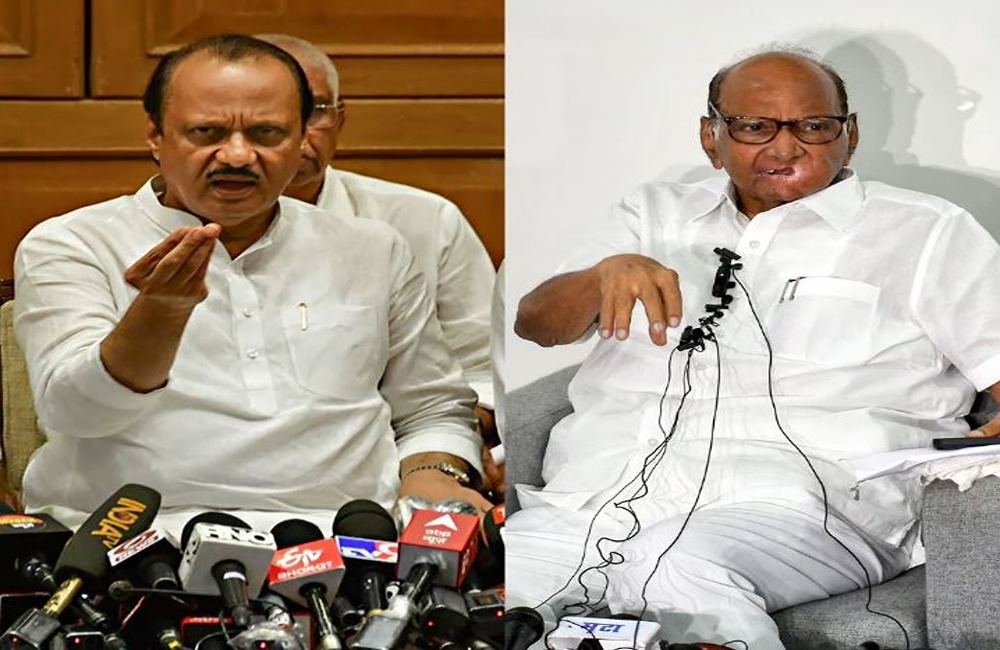 Addressing his supporters in Mumbai, Ajit Pawar questioned Sharad Pawar's continued control over NCP despite the latter's old age.
Taking the stage at a gathering with the support of 29 out of the party's 53 MLAs, Ajit Pawar took a dig at Sharad Pawar and cited the lack of retirement norms for political leaders. Ajit Pawar questioned Sharad Pawar's continued control over the party he aspires to take charge of. Taking a dig at the NCP chief's age, Ajit said, "IAS officers retire at 60. Similarly in other parties leaders retire after an age; in BJP, leaders retire at 75, when are you going to stop? Give us your blessings, new people a chance. We will pray that you live long life."
Talking further about the 83-year-old leader, he continued, "Everybody has his innings. The most productive years are from 25-75. You are already 83 years old, will you stop or not"? He also spoke about the norms of the society highlighting that even a farmer's son is given the responsibility to look after the farm once he reaches the appropriate age, while the elders step out to the role of an adviser.
Ajit Pawar asked his uncle Sharad Pawar to take inspiration and learn from leaders like LK Advani and Murli Manohar Joshi who are allowing the new generation to rise. Ajit accused the NCP chief of portraying him as the villain in front of everyone but expressed that he still has a deep respect for him. He even blamed Senior Pawar for the NCP losing out on the chance to have a CM in 2004.
Ajit continued, "We had more MLAs than Congress but our senior leaders allowed the Congress to bag the CM's post". Meanwhile reacting to Ajit Pawar's statement, NCP working President and Sharad Pawar's daughter Supriya Sule said, "Disrespect us but not our father. She emphasized that the fight is against the BJP government, which "is the most corrupt party in the country".