Amarnath Yatra remains suspended on 3rd consecutive day due to bad weather conditions
9 July, 2023 | Anupam Shrivastava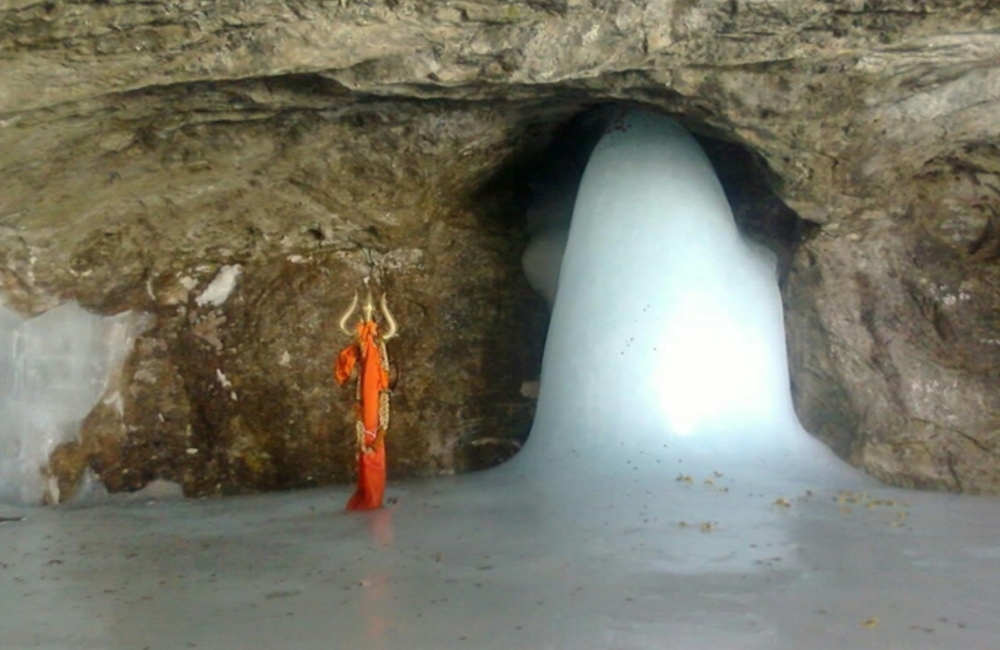 The journey to the holy Amarnath cave was suspended yesterday after bad weather as 6,000 were left stranded in Ramban.
Due to poor weather in Jammu and Kashmir, the yearly Amarnath Yatra was postponed for the third day in a row on Sunday.
Due to the Jammu-Srinagar National Highway's shutdown, authorities on Sunday halted a group of pilgrims at the Jammu Base Camp. 6,000 Amarnath Yatra pilgrims were left stranded in Ramban when the Yatra was suspended, according to authorities.
Following the unfavourable weather, at least 80 Karnataka residents were stuck in the Panchtarni, six kilometres from the Amarnath cave, according to the Karnataka authorities on Saturday.
Mussarat Islam, the deputy commissioner for Ramban, told that the government is making every effort to prevent any issues for the pilgrims.
"The Amarnath Yatra was suspended yesterday following inclement weather…We have all the facilities available here at the 'yatri niwas' for the pilgrims. We are taking all possible steps to ensure that the pilgrims don't face any problems".
The source said that a landslip near Ramban has kept the Jammu Srinagar National Highway (NH44) restricted to vehicular traffic. Since the Yatra's start on July 1, at least 67,566 pilgrims have performed darshans at the Amarnath cave shrine.
18,354 pilgrims undertook journey from Baltal base camp to Amarnath Cave earlier this week
On July 5, both from the Baltal base camp and the Nunwan base camp, 18,354 pilgrims began their journey to the Amarnath cave shrine. The number of those affected is as follows: "These include 12483 males, 5146 females, 457 children, 266 sadhus, and 2 sadhvis," a government statement earlier this week stated.
Since the beginning, 67566 yatris have conducted Darshan in total. In the upcoming days, more yatris would visit the shrine, it was noted.
The official spokesman claims that state organisations and civic departments support pilgrims during their whole journey by providing all the necessities and amenities to worshippers.
"All the departments including Police, SDRF, Army, paramilitary, Health, PDD, PHE, ULB, Information, Labour, Fire and Emergency, Education, and Animal Husbandry have saturated the overall requirements and arrangements of SANJY by the deployment of their men and machinery," it mentioned.
According to the statement, yatris have access to all camp amenities, including Langers, health centres, help from service providers including poniwallas, pithuwalas, and dandiwalas, sanitation, and many other services.
On August 31, 2023, the 62-day Shri Amarnath Yatra will come to an end.