Amit Shah hits out at DMK-Congress rule, takes '3G-4G' jibe on both parties in Chennai
11 June, 2023 | Anupam Shrivastava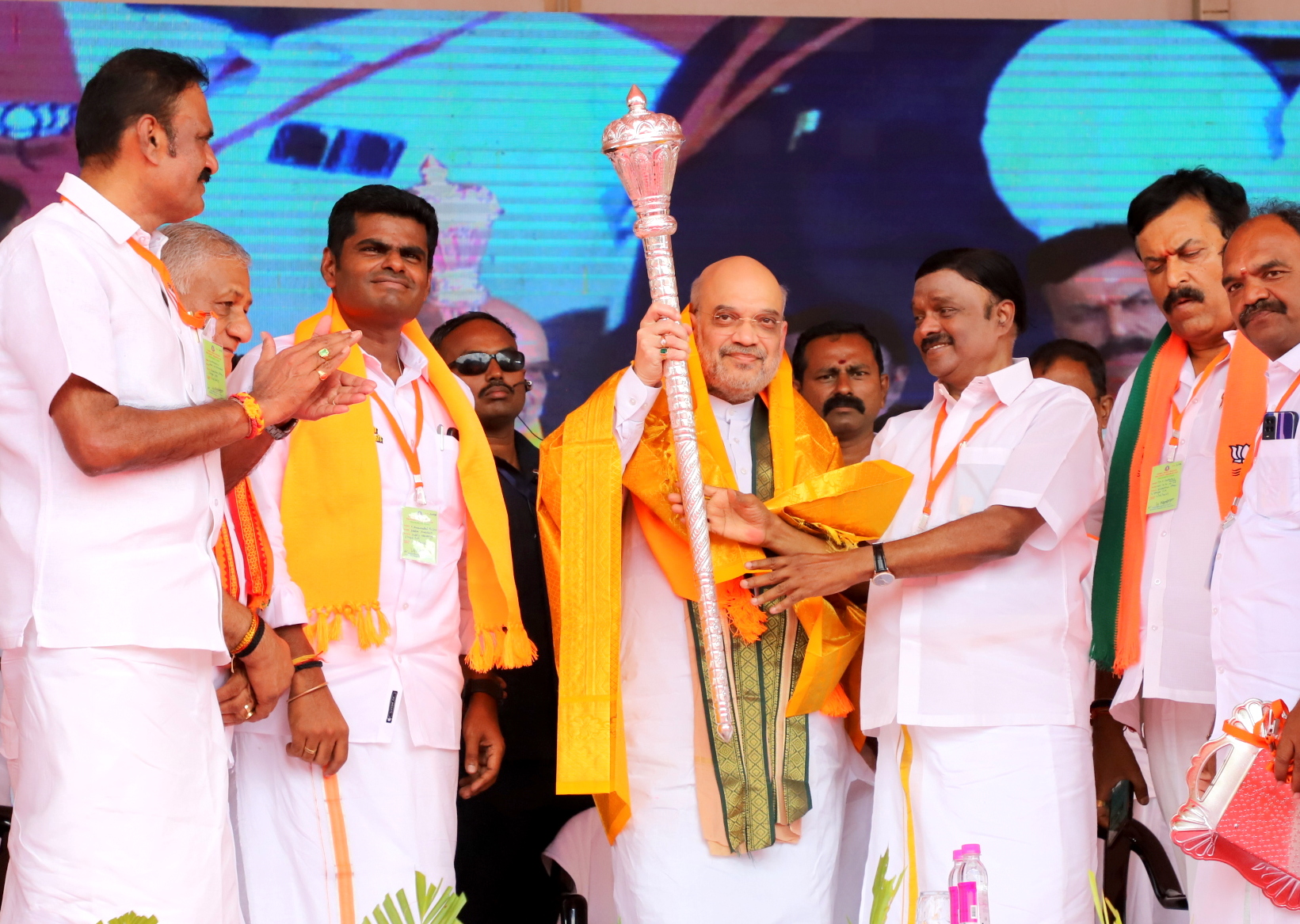 Speaking aginst Congress and DMK Amit Shah made concealed attack on Tamil Nadu CM MK Stalin and said that 3 generations of DMK founder M Karunanidhi's family were corrupt.
Union Home Minister Amit Shah slammed the Congress-DMK coalition government in Tamil Nadu on Sunday, saying that unlike these two parties, which had engaged in corruption during their previous tenures in power, the central government, led by Prime Minister Narendra Modi, has elevated the country's status and standing on the global stage.
Speaking at a public rally in Vellore to commemorate the completion of 9 years of the BJP-led Union government under PM Modi, Shah stated, "Tamil Nadu had a Congress-DMK government for 10 years. Their government indulged in corruption and scams worth Rs 12,000 crores." Amit Shah said.
Shah didn't mince his words during the address, "However, in 9 years, no one levelled a single allegation of corruption against Modi-ji's government. Our government led by Modi-ji has enhanced and elevated India's stature before the world. Our government has also made the country secure in the face of all external threats."
In a concealed attack on Tamil Nadu Chief Minister MK Stalin, he stated that three generations of DMK founder M Karunanidhi's family were corrupt. "Congress and DMK are 2G, 3G and 4G parties. I am not talking about the 2G scam…2G here means 2 generations, 3G means 3 generations, 4G stands for 4 generations. (Murasoli) Maran family is 2G as 2 generations of the family were corrupt." Shah added.
"The Karunanidhi family is 3G as three 3 generations were involved in corruption. The Gandhi family is 4G, with Rahul Gandhi representing the fourth generation, which is enjoying the benefits of having ruled the country for several decades," Shah further said.
"Recently, PM Narendra Modi inaugurated the new Parliament building. Sengol of the Chola empire was installed in the new Parliament building, following all traditions," he told.
DMK failed to develop AIIMS in Madurai when it was part of Congress-led UPA government: Amit Shah
The Union Home Minister went on to query why the DMK administration did not develop an AIIMS in Madurai when it was part of the Congress-led UPA government at the Centre. "For 18 years, the DMK was part of the UPA (government at the Centre). They need to come clean on why they were unable to build an AIIMS in Madurai in all these years," the Home Minister questioned.
On Sunday afternoon, the Union minister landed in Vellore. Earlier this month, Union Minister of State L Murugan stated that the BJP was focussing on nine Tamil Nadu constituencies, including south Chennai, ahead of the Lok Sabha elections next year.
The BJP's ongoing tour to Tamil Nadu is viewed as critical to the party's preparations for the next general election.