Amit Shah undertakes aerial survey in Gujarat's cyclone hit areas
17 June, 2023 | Srishti Ruchandani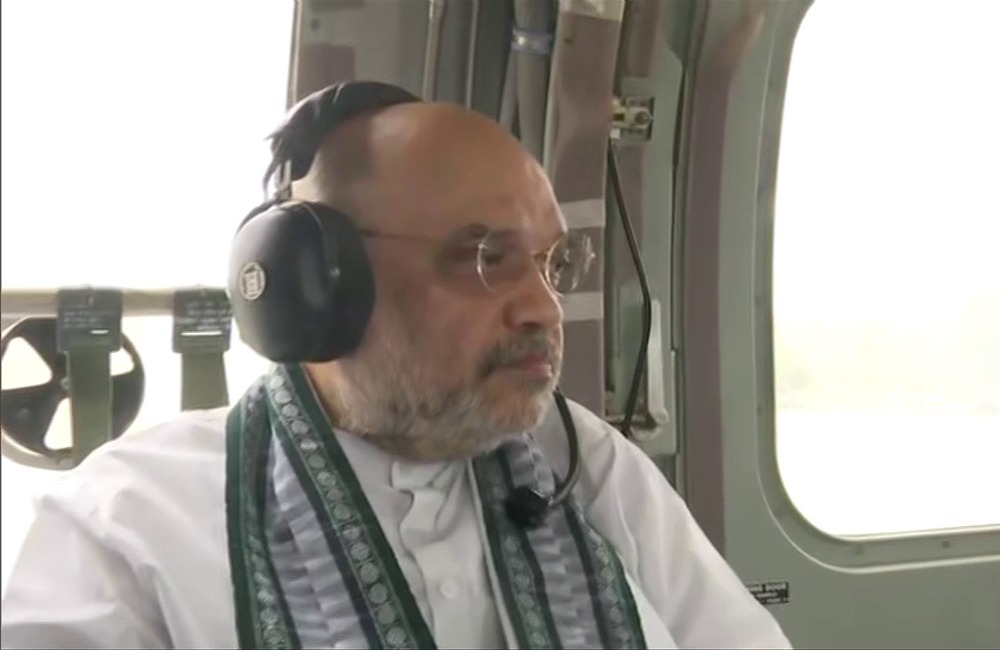 Amit Shah conducted an aerial survey of cyclone 'Biparjoy' affected areas in Gujarat on June 17. Gujarat CM Bhupendra Patel along with other officials accompanied Shah in the survey.
Cyclone Biparjoy, which originated in the Arabian Sea and swept across the west coast of India, made landfall on Thursday night around 10 km north of the Jakhau Port in Kutch in Gujarat.
On Saturday, the Union Home Minister Amit Shah, accompanied by Gujarat Chief Minister Bhupendra Patel, undertook an aerial inspection of the areas impacted by Cyclone Biparjoy in Gujarat's Kutch region. Later during the day, Amit Shah also met senior officers in the state in order to review the situation on the ground.
Amit Shah then visited Mandvi and met people affected by the cyclone. Then he visited the Swami Narayan Temple in Bhuj and review food materials and other facilities being provided for affected people. On his visit to Mandvi Civil Hospital, Shah met people admitted there, who were affected due to the cyclone. Meanwhile, the NDRF team is conducting the clearance work across the state.
In Mandvi, Shah met with NDRF personnel while assessing areas impacted by the cyclone. The state has not reported any loss of life so far. Advance planning and mass evacuation of over one lakh persons helped the state achieve 'zero casualty' CM Bhupendra Patel was quoted as saying in a press release.Amit Shah also interacted with locals and people of Kathda village in Mandvi district. Amid the ongoing visit to Cyclone Biparjoy-affected areas, the Gujarat government is facing the immediate challenge of restoring electricity in some 1,000 villages and clearing roads blocked by fallen trees.