Andhra Pradesh CM Jagan Mohan Reddy says education is answer to poverty
27 May, 2020 | newsx bureau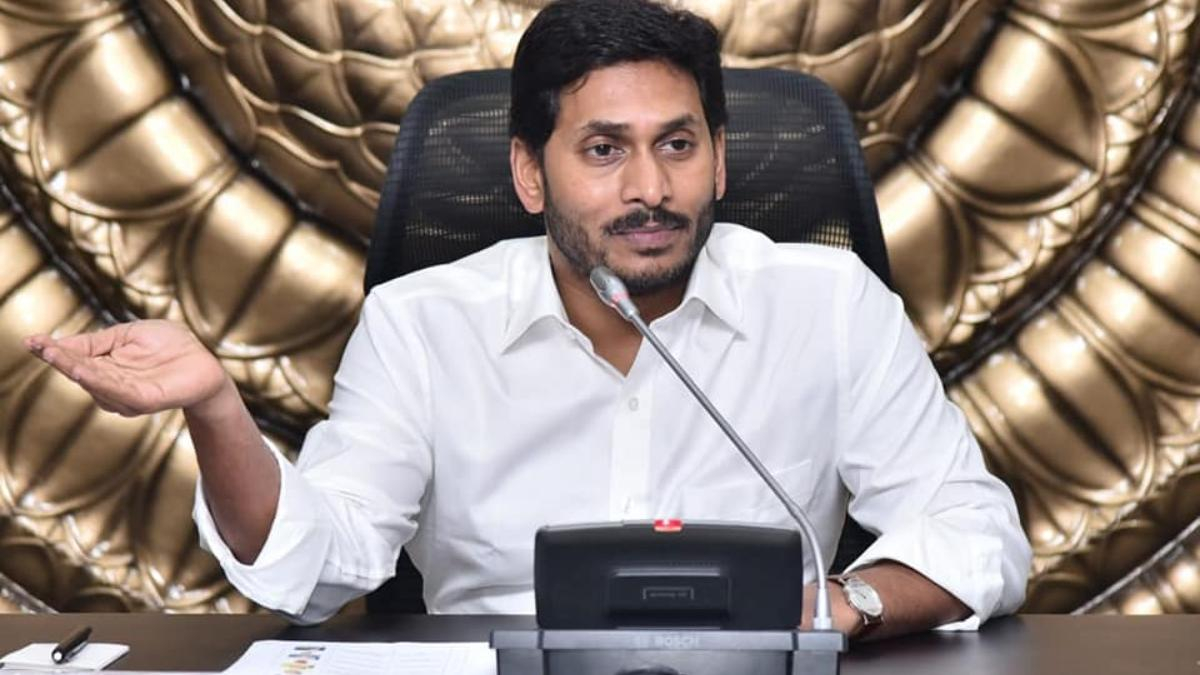 The incentivizing begins with Amma Vodi where Rs 15,000 would be credited to the mother's account for sending her children to school.
Expressing a firm resolve to usher in sweeping reforms in the education system and going ahead with the introduction of English medium from primary level clearing all hurdles, Chief Minister YS Jagan Mohan Reddy said that education is the only answer to poverty.
Some vested interests have tried to block our decision of introducing English medium from Class 1 to 6. They made it an issue in the Assembly and outside. When the Bill was sent back we have reintroduced and passed it. They now went to Court. We moved to the apex Court and our resolve is firm and we will go ahead with the reforms, the Chief Minister said while speaking at the Brainstorming of (Our Governance, Your Suggestion) with the theme Education system here on Wednesday.
We have conducted a survey taking the Parents' Committee views on the English medium and 94 % replied in the affirmative. Another survey was conducted, this time reaching out to parents of 40 lakh students asking them to pick their option and an overwhelming 96 % said that they want to send their children to study in English medium. SCERT has suggested that one Telugu medium school per mandal would be a good option. We will explore all options and will decisively go ahead with the English medium as poverty can be fought only by education.
There could be some teething problems but we are ready to face the challenges. We are giving training classes to teachers and bridge course to children. Very soon, we can see children passing out completing Board Exam in the natural course, he said.
These reforms have stemmed from the agony of parents and children who have shared with me during my 14 month 3,648 km padayatra where I have seen schools in dilapidated condition, children not getting books even in the month of October, ayas not getting pay and pending provisions bills for eight months or more. The grief of a father, Gopal, who has shown the photo of his child who committed suicide as he was convinced that the parent cannot pay his second year Engineering fees has moved me very much, he said.
The reforms and incentives are packaged in such a manner that the money spent on the child is an investment as the child who enters the school will come out of college as a skilled and bright student ready to take on the competitive world, he said.
The incentivizing begins with Amma Vodi where Rs 15,000 would be credited to the mother's account for sending her children to school. In January, around 43 lakh mothers were given Rs 6,350 crore under the scheme benefitting about around 82 lakh children from Class 1 to Class 12. Last year we did not ask but this year we will be insisting on 75 % attendance of the children.
On the reopening day of the school, this time on August 3, the children would be given Jaganna Vidya Kanuka kit comprising three pairs of uniform, belt, shoes, socks, text and note books, and school bag. The ayas salary has been increased from Rs 1,000 to Rs 3,000 and after a 20-day brainstorming the Menu, variable every day, was decided. This was launched as Jagananna Goru Mudda on January 21 and the additional expenditure to the Government is Rs 465 crores.
When the child goes to the next level of college education, India stands at a poor 25.8 % of Gross Enrollment Ratio with Russia, Brazil and China being ahead of us, we will be providing full fees reimbursement to the students to increase the enrollment ratio.
Our government has cleared even the previous government dues worth Rs 1,880 crores and paid full reimbursement till this quarter working out to Rs 4,200 crore benefiting 19 lakh students. From next quarter the amount would be credited to mother's account.
This apart we have Jaganna Vasathi Deevena where Rs 20,000 would be paid in two installments towards hostel fees and this amount will also be credited to mother's account. In the final year of graduation course, there will be an internship and the student would have job orientation course which helps in facing the competitive world after coming out of college.
To supervise the primary school and higher school education we have set up two Regulatory Monitoring Commissions headed by two retired Judges. The Commissions will oversee the facilities in the schools and colleges and serve notices if they do not comply with the guidelines. Of the 172 schools inspected so far notices were given to 62 schools and of the 130 colleges 40 were found to be improper.
A web portal for each would be set up where the schools and colleges can upload their credential as self assessment. When the mother goes to the school or college to enquire about the child's education if she finds any irregularity she can blow the whistle and action would be initiated, he said.
The other path breaking reform underway is Nadu Nedu programme under Mana Badi. In the first phase of the 47, 656 educational institutions in government, the scheme is being implemented in 15, 715 and will be completed by July. All schools will have nine basic facilities including toilets, running water, lights, fan, painting, compound wall, furniture, blackboard and English lab.
Under YSR Kanti Velugu primary screening was held in all government and private schools and 1.29 lakh of the 1.58 lakh spectacles were distributed free of cost and government prepared to conduct surgeries to identified studensts and due to COVID -19 the progress has been slow.