Anti-Sabotage Checks At Various Delhi Sites Carried Out By NSG Bomb Squad Ahead of G20 Summit
2 September, 2023 | Akshara Tyagi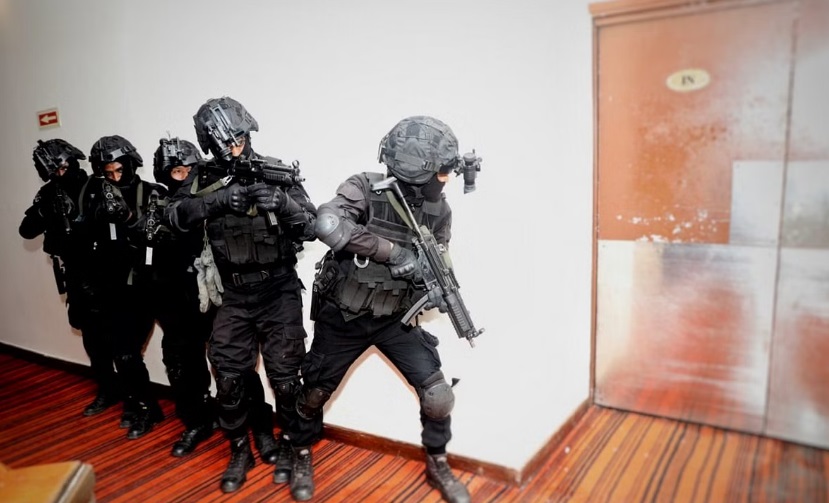 National Security Guard conducts anti-sabotage sweeps ahead of G20 Summit in Washington.
In anticipation of the G20 Summit scheduled for September 9 and 10 in the national capital, the National Security Guard's Bomb Squad conducted anti-sabotage sweeps at various locations on Saturday.
Additionally, on the same day, Delhi Traffic Police conducted a comprehensive dress rehearsal as part of their preparations for the upcoming G20 Summit in Delhi. This two-day summit will see the participation of leaders and delegates from 40 countries, including the 20 member states. Carcade rehearsals took place in the Pragati Maidan area, the venue for the global event next month, according to officials.
Speaking to ANI on Saturday, Special Commissioner of Delhi Traffic Police, SS Yadav, said, "We have shared the travel guidelines with all the media houses. Newspapers have also published our releases, and necessary information is also being shared on our social media handles. The focus is to ensure that the impact on the movement of traffic is kept at a minimum."
The G20 Summit will take place at the state-of-the-art Bharat Mandapam Convention Center, located in Pragati Maidan. On August 23, the Delhi traffic police conducted a comprehensive dress rehearsal on designated routes.
The Delhi Police began their extensive preparations for the G20 Summit several months ago, including training personnel who will be stationed at different locations before and during the high-profile summit. These personnel are also receiving training to address potential risks, including the handling of chemical and biological threats, with an emphasis on improving their soft skills.
Also Read: India Wins Coin Toss, Chooses to Bat Against Pakistan in Asia Cup
Catch all the Latest Business News, Breaking News Events, and Latest News Updates on NewsX