Search operations underway for Atiq Ahmed's wife Shaista Parveen: Police
20 April, 2023 | Pragati Singh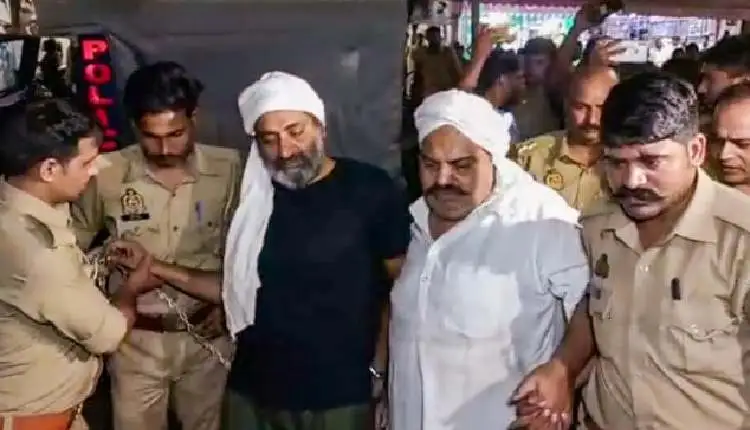 Raids were conducted in search of Shaista Parveen, wife of gangster Atiq Ahmed.
On Wednesday, Uttar Pradesh Police raided Kaushambi in search of Shaista Parveen, the wife of slain gangster-turned-politician Atiq Ahmed.
"Raids were conducted in search of Shaista Parveen, wife of gangster Atiq Ahmed. A search operation was conducted after receiving information about some criminals hiding. The operation lasted for about 2 hours. A drone camera was also used in the operation. However, the operation did not prove successful today," Samar Bahadur, ASP, Kaushambi told ANI.
Atiq Ahmed and his brother Ashraf Ahmed were killed on Saturday while being taken for a medical examination in Prayagraj, Uttar Pradesh, just days after their son Asad was killed in an encounter in Jhansi. Atiq Ahmed was charged with the murder of BSP MLA Raju Pal in 2005, as well as the murder of Umesh Pal, a key witness in the murder of the BSP leader, in February of this year.
As many as three people were arrested, police said in a hurried press conference on Saturday night, after a ganglord-turned-politician and his brother were shot dead in full public view. All three attackers were apprehended at the scene after voluntarily turning themselves in. They were detained by police and questioned.
A CJM court in Uttar Pradesh's Prayagraj remanded the killers of gangster Atiq Ahmed to police custody for four days on Wednesday. This comes after the Special Investigation Team filed an application in court seeking remand for questioning for all three accused. The district court had previously sentenced them to 14 days in judicial custody on April 16.
During the police remand, the accused, identified as Arun Maurya, Sunny Singh, and Lovelesh Tiwari, will be questioned about the weapon they used to kill Atiq Ahmed and his brother Ashraf on April 15 night, where they got it, and who gave it to them.