Australia sets date for historic referendum to change constitution to recognise indigenous people
30 August, 2023 | Anupam Shrivastava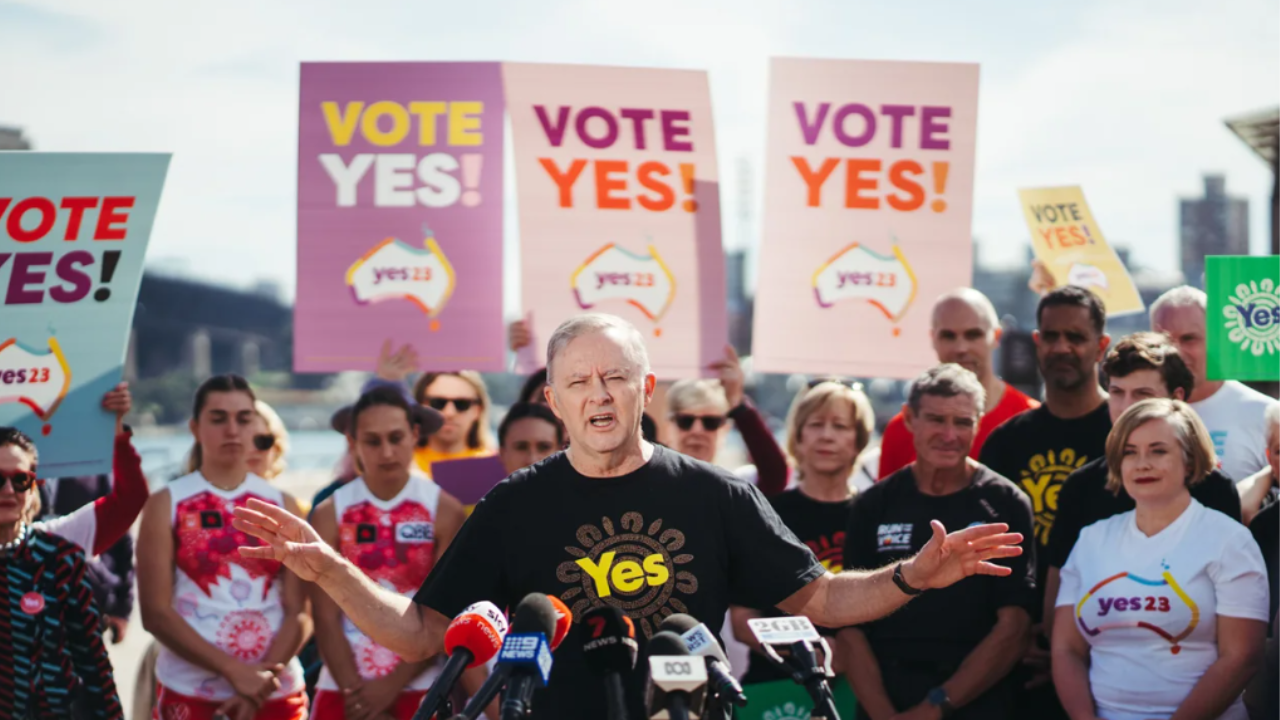 Supporters believe the vote offers a chance to address historical injustices and heed the voices of First Nations people who have suffered generations of mistreatment.
Australia has scheduled a historic referendum, as reported by CNN, to modify the nation's constitution with the aim of acknowledging its indigenous population. On October 14, over 17 million registered voters throughout Australia will partake in the vote. They will decide whether to amend the constitution to formally recognize the original inhabitants of the land. This recognition would involve establishing a First Nations advisory group with a direct link to the government.
Prime Minister Anthony Albanese stated that this event offers a unique opportunity for Australians to unite and bring about positive change in the country. The announcement prompted the "no" campaign to solicit tax-deductible donations through a text message, rallying against the proposed alteration known as "the Voice."
The single question presented in the referendum demands a simple "yes" or "no" response: "Should the Constitution be amended to establish a First Peoples' advisory body?". This question has triggered extensive online and on-air debates, capturing widespread attention.
For the referendum to pass, a double majority vote is required—over 50 percent of voters nationwide and at least 50 percent in a majority of states (four out of six). Votes from the territories—the Northern Territory and the Australian Capital Territory—will only contribute to the national tally.
This referendum holds immense significance due to the rarity and irreversibility of constitutional changes. It has also brought to the forefront issues that have endured for centuries. If approved, the proposed Voice would become a constitutional entity composed of Indigenous individuals, responsible for advising the government on matters pertaining to their community, according to CNN.
Supporters view this vote as an opportunity to address historical injustices and finally listen to the voices of First Nations people who have suffered persecution, racism, and neglect for generations. However, critics argue that it is a symbolistic gesture with minimal impact that will potentially create divide by granting special status to certain Australians within the constitution.
Also Read: Adhir Ranjan Chowdhury to Appear Before Privileges Committee over Suspension from Lok Sabha
Catch all the Latest Business News, Breaking News Events, and Latest News Updates on NewsX