Bhagwant Mann Lambastes Banwarilal Purohit for Letter, Accuses Governor of Threatening State Peace
26 August, 2023 | Anupam Shrivastava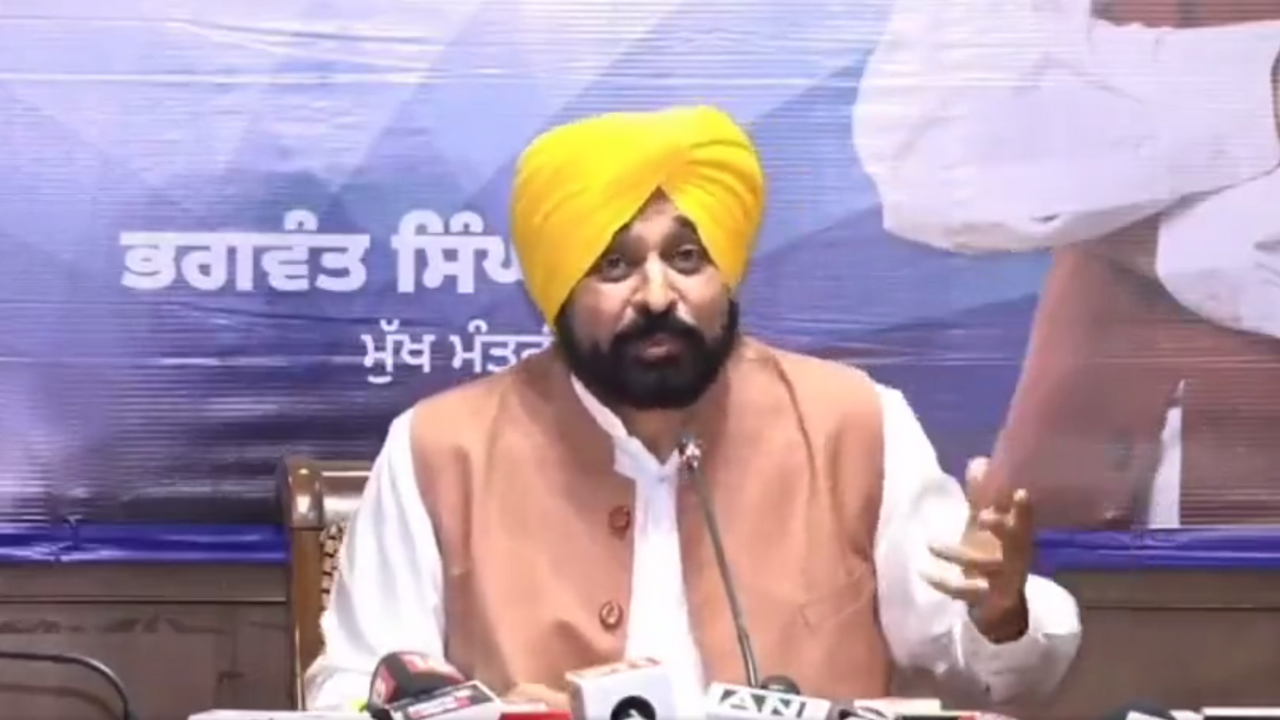 Governor Banwarilal Purohit had previously dispatched a strongly-worded letter to CM Bhagwant Mann warning him of President's Rule and initiating legal actions if letters remained unanswered.
Punjab Chief Minister Bhagwant Mann has strongly criticized Governor Banwarilal Purohit for sending a letter in which he cautioned about the potential imposition of President's Rule. Bhagwant Mann stated that the Governor's letter amounted to a threat against the peaceful populace of the state, despite the fact that law and order were well in control.
Speaking to the media, Mann highlighted that the majority of the letters from the Governor have been duly responded to. He emphasized the progress made by his government, such as the substantial heroin seizures and the apprehension of numerous gangsters along with the confiscation of weapons and vehicles. According to Bhagwant Mann, the law and order situation is entirely under control.
Mann questioned whether Governor Purohit had ever penned a letter regarding Punjab's demands for the release of the Rural Development Fund from the central government. He expressed his intent to reply to the remaining letters in due course and criticized the Governor's apparent desire for power.
Addressing the ongoing floods in Punjab, Bhagwant Mann underscored the state's efforts to assist affected individuals. He also discussed the challenges faced in disbursing State Disaster Response Fund (SDRF) funds due to stringent central rules.
Governor Banwarilal Purohit had previously dispatched a strongly-worded missive to the Chief Minister, warning of the possibility of recommending President's Rule and initiating legal actions if his letters went unanswered. The Governor expressed concerns about a breakdown in the constitutional machinery in the state. Purohit urged the Chief Minister to address his concerns before he takes any decisive actions under Article 356 of the Constitution and Section 124 of the Indian Penal Code.
The Governor stressed his duty to ensure efficient and law-abiding administration and requested the Chief Minister to respond to his letters and provide the requested information. Purohit framed this request as essential to uphold the Constitution and maintain a transparent government functioning within the bounds of the law.
Also Read: Haryana: Internet Suspended in Nuh for the August 28 Yatra
Catch all the Latest Business News, Breaking News Events, and Latest News Updates on NewsX