BigHit Music Announces Not Holding Any Event on Jin's Recruitment Day
6 December, 2022 | Pranay Lad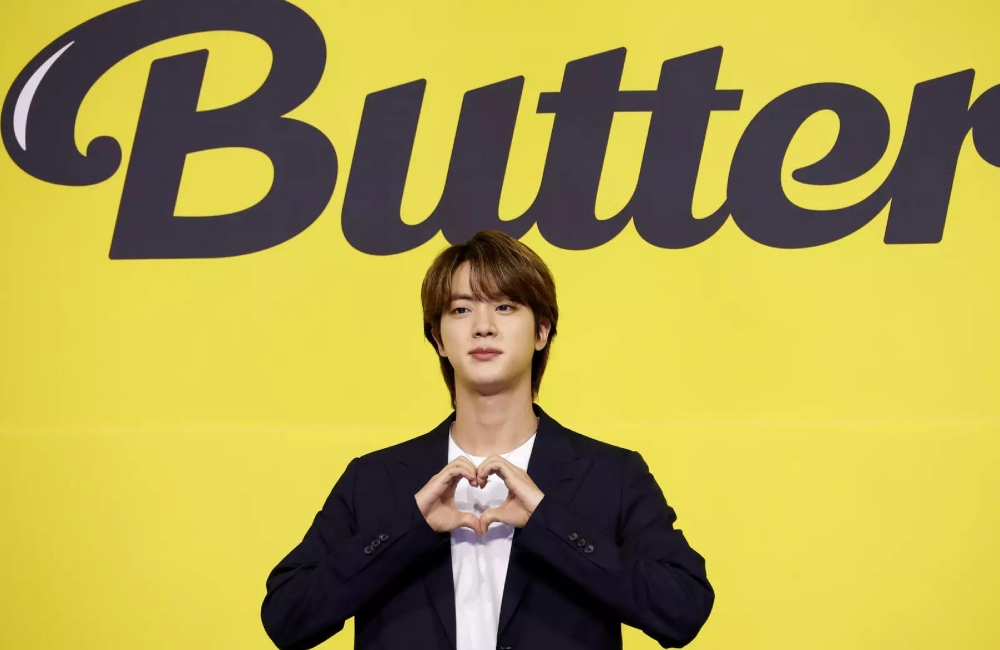 The boy band BTS' management company BigHit provided the statement on Jin's recruiting day plans.
The necessary military enrollment of BTS member Jin is set for December 13, and BigHit Music has made a formal declaration about it. Jin's enlistment ceremony in the South Korean military is a moment to be observed by military soldiers and their families alone, the agency stated through Weverse on Tuesday. In order to avoid congestion, BigHit Music also asked fans to "refrain from accessing the site."
BigHit Music made it clear in its statement that no formal event of any type will be held on the day of Jin's recruitment. "We want to thank you for your ongoing support of BTS and would want to update you on Jin's impending enrollment in the military," the agency stated. By joining the military, Jin will serve the requisite amount of time in the military.
The organisation said, "Please take notice that there will be no formal celebration on the day of his recruitment. Only military troops and their families are permitted to attend the entry ceremony. We kindly encourage fans not to visit the place in order to avoid any problems that might arise from congestion. Instead, we kindly ask that you hold your kind words of encouragement and goodbye in your hearts.
BigHit Music also warned ARMY not to fall for con artists that use Jin or BTS to sell goods and promote tours in order to profit from his military service.
We also caution you against suffering consequences from purchasing unlawful tours or product bundles using stolen artist IP. According to the statement from BigHit Music, "Our firm will take the required steps against any efforts at commercial activity making unlawful use of such IP."
The agency also requested that ARMY show Jin its unwavering love and support during his time in the military. In addition, BigHit Music promised to do all possible to provide him with the assistance he needs at this moment.
After several days of rumours, BTS member Jin revealed his date of enlisting in the military last month. On Weverse, Jin sent a message notifying his followers. Jin said, as translated by Twitter user @btstranslation7, "In any case, I kindly beg that you avoid visiting the training facility, ARMYs, as there is a piece of writing out there that I hadn't intended to be released. There will be a lot more people there, and a large crowd might be dangerous. Army I cherish you."
Jin, the band's oldest member, will begin required military duty, BTS stated in October.
The announcement put an end to the discussion regarding whether they should be excluded from the approximately two-year required service obligation. After everyone has completed their time in the South Korean military, the group intends to work on various projects before coming back together in 2025.