Bihar: Tensions rise, as clashes between two groups leave three injured
2 April, 2023 | Pragati Singh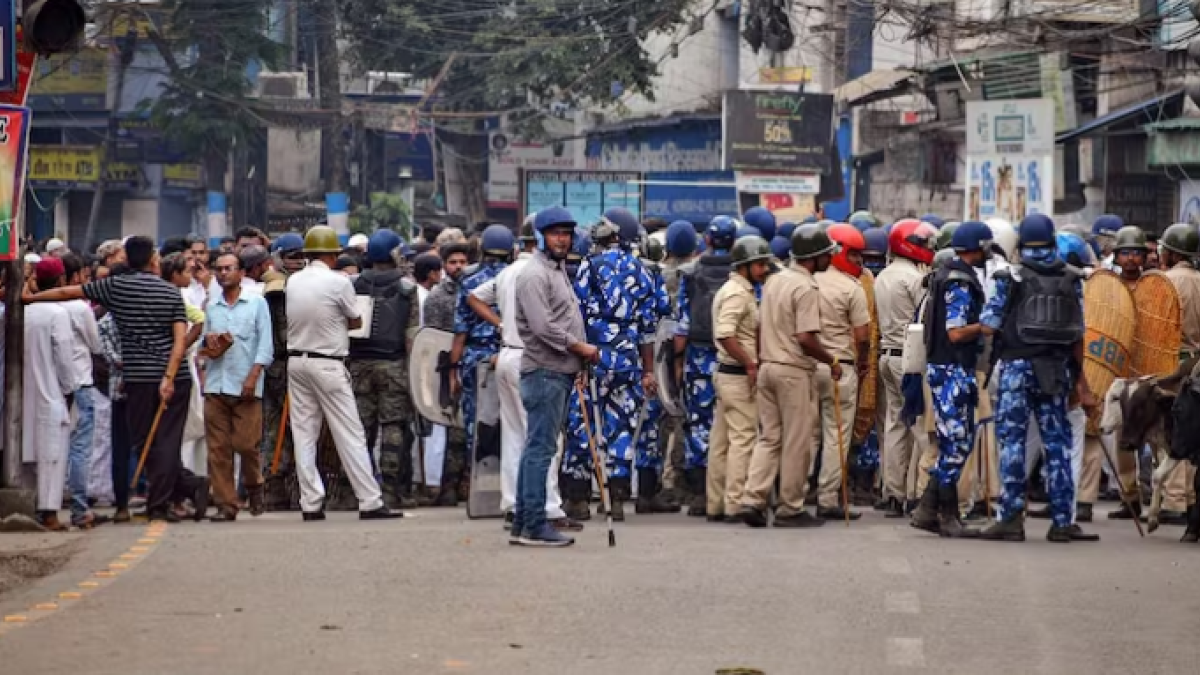 Two groups clashed in two distinct regions of the state, leaving three people hospitalised with bullet wounds.
Communal tensions in Bihar flared again on Saturday, when two groups clashed in two distinct regions of the state, leaving three people hospitalised with bullet wounds, locals reported. According to locals, the fights happened in the Paharpur region of Bihar Sharif and the Khasganj community in the Sohsarai police station area.
During the confrontations in the Paharpur area, two people were shot and taken to the hospital for treatment, according to Dr. Mahendra Kumar of Bihar Sharif Sadar Hospital. Gulshan Kumar and Md Taj have been recognised as the two injured.
A heavy firefight erupted between two gangs in the Khasganj neighborhood as well. A retired professor was harmed in the event. He, too, is receiving treatment. Interestingly, these incidents happened at a time when the state was already experiencing sectarian tensions, prompting the enforcement of Section 144 in various regions.
After communal hostilities that erupted during the Ram Navami festivities on Friday, prohibitive restrictions were imposed on Sasaram and Bihar Sharif towns, the capitals of Rohtas and Nalanda districts, respectively. Given the circumstances, Union Minister Amit Shah was originally planned to visit Bihar on Sunday, but his route has been changed slightly, and he will now arrive in the state capital on Saturday evening.
Following the Ram Navami parade, two factions clashed. Stone pelting and vehicle arson also occurred, according to a senior police official. According to the police, small confrontations occurred following idol immersion in Kharik, Naugachia, Bhagalpur district.
According to Bihar Police, the situation in Sasaram and Biharsharif in Nalanda district is "totally normal and under control."
The police further stated that 27 people were arrested in Nalanda and 18 in Sasaram in connection with the incident after anti-social elements were identified. Social media platforms are also being tracked to prevent the transmission of controversial or inaccurate information.
It also urged people not to trust rumours and asked for their help in maintaining peace and order.