Bindeshwar Pathak: 'Toilet Man of India' passes away at Delhi's AIIMS hospital
15 August, 2023 | Gautam Thakral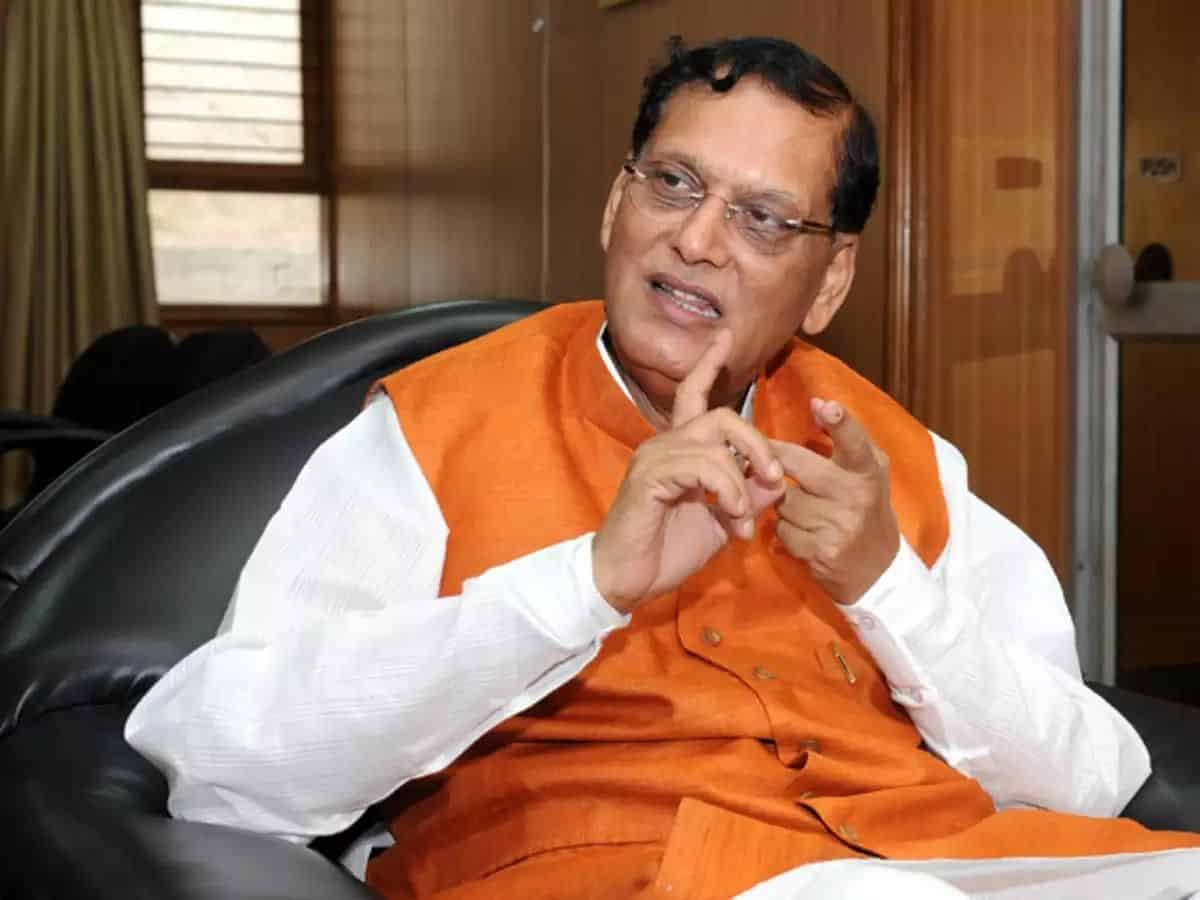 Bindeshwar Pathak: 'Toilet Man of India' passes away at Delhi's AIIMS hospital
Before the Swachch Bharat Mission made toilets a topic of discussion in society, Bindeshwar Pathak, a pioneer of public restrooms in India, earned the nickname "Toilet Man of India" despite frequently facing criticism for the job he was doing, notably from his father-in-law. The story of Pathak's father-in-law feeling that his daughter's life had been damaged because he was unable to disclose what his son-in-law did for a career is well-known.
Pathak, 80, passed away on Tuesday after a heart attack just after raising the flag.
In 1970, he started Sulabh, which quickly became known for its advocacy for public restrooms and against open defecation.
The activist and social worker, also known as "Sanitation Santa Claus," was raised by his wife, two daughters, and a son. He was born into a Brahmin family in the hamlet of Rampur Baghel in the Bihar district of Vaishali.
He joined the Bhangi-Mukti (scavengers' liberation) unit of the Bihar Gandhi Centenary Celebrations Committee in 1968 after finishing college and working a few odd jobs. As a result, he became intimately familiar with the issues faced by scavengers in India. As part of his PhD thesis, he visited the nation and spent time with manual scavengers. This is when he discovered his vocation.
In 1970, he founded the Sulabh International Social Service Organisation, fusing technological advancement with humanitarian ideals.
The group uses education to advance non-traditional energy sources, waste management, human rights, environmental sanitation, and social changes.
Pathak developed designs that, three decades ago, revolutionised biogas production by connecting Sulabh toilets to fermentation facilities. These designs are now synonymous with sanitation in underdeveloped regions of the world.
One of the unique aspects of Pathak's initiative is the discharge of clean water that is rich in phosphorus and other chemicals that are crucial components of organic manure, in addition to the production of odourless bio-gas. His campaign against squalor maintains cleanliness and stops the release of greenhouse gases. This technology is now being extended to South Africa to bring these facilities to rural communities.
In addition to receiving a Padma Bhishan, Pathak has also been honoured with the Energy Globe Award, the Dubai International Award for Best Practises, the Stockholm Water Prize, and the Legend of the Planet Award from the French Senate in Paris, among other honours.
In 1992, Pope John Paul II presented Dr. Pathak with the International St. Francis Prize for the Environment, praising him by saying, "You are helping the poor."
The Sardar Patel International Award for Excellence in the Field of Social Development was given to him in 2014.
The day of April 14, 2016, was designated as Bindeshwar Pathak Day by New York City Mayor Bill De Blasio in April 2016.
The Making of a Legend, a book by Pathak on the life of Prime Minister Narendra Modi, was released on July 12, 2017, in New Delhi.
The year 1974 is a landmark in the history of sanitation when the system of operating and maintaining community toilets with bathing, laundry and urinal facilities (popularly known as Sulabh Shauchalaya Complex) with attendants service round-the-clock was initiated on the pay-and-use basis in Patna.
Now Sulabh is operating and maintaining toilets at railway stations and temple towns across the country. It has more than 9,000 community public complexes in India present in 1,600 towns.
These complexes have electricity and 24-hour water supply.
The complexes have separate enclosures for men and women. The users are charged nominal sum for using toilets and bath facilities.
Some of the Sulabh complexes are also provided with bath with shower facility, cloak-rooms, telephone and primary healthcare. These complexes have been widely welcomed both by the people and the authorities due to their cleanliness and good management.
Pay-and-use system ensures self-sustainability without any burden on public exchequer or local bodies. The complexes have also improved the living environment considerably.
Sulabh reported a turnover of Rs 490 crore in the fiscal 2020.
Not just toilets, Sulabh has set up a number of vocational training institutes. Here, liberated scavengers, their sons and daughters and persons from other weaker sections of society are given training in various vocations like computer technology,
typing and shorthand, electrical trade, woodcraft, leather craft, diesel and petrol engineering, cutting and tailoring, cane furniture making, masonry work, motor driving.
The purpose of imparting vocational training to them is to give them new means of livelihood, alleviate poverty and bring them into the mainstream of society.
From setting up an English medium School in Delhi for children of manual scavengers to providing financial assistance to the abandoned widows in Vrindavan or establish a museum of toilets in the national capital, Pathak and his Sulabh have always worked towards the upliftment of the marginalised.
Pathak once said he thought of setting up a museum of toilets after visiting Madam Tussauds. The museum is often listed among one of the weirdest museums around the world, but chronicles his journey that started in 1970s, when he decided to follow the path of Mahatma Gandhi on sanitation and to uplift the people in the lowest strata of society.
Also Read: Bihar: Samastipur SHO dies after being shot at by cattle smugglers
Catch all the Latest Business News, Breaking News Events and Latest News Updates on NewsX)