Sanatan Dharma Row: BJP Calls for Apology from I.N.D.I.A Alliance as Udhayanidhi doubles down
5 September, 2023 | Anupam Shrivastava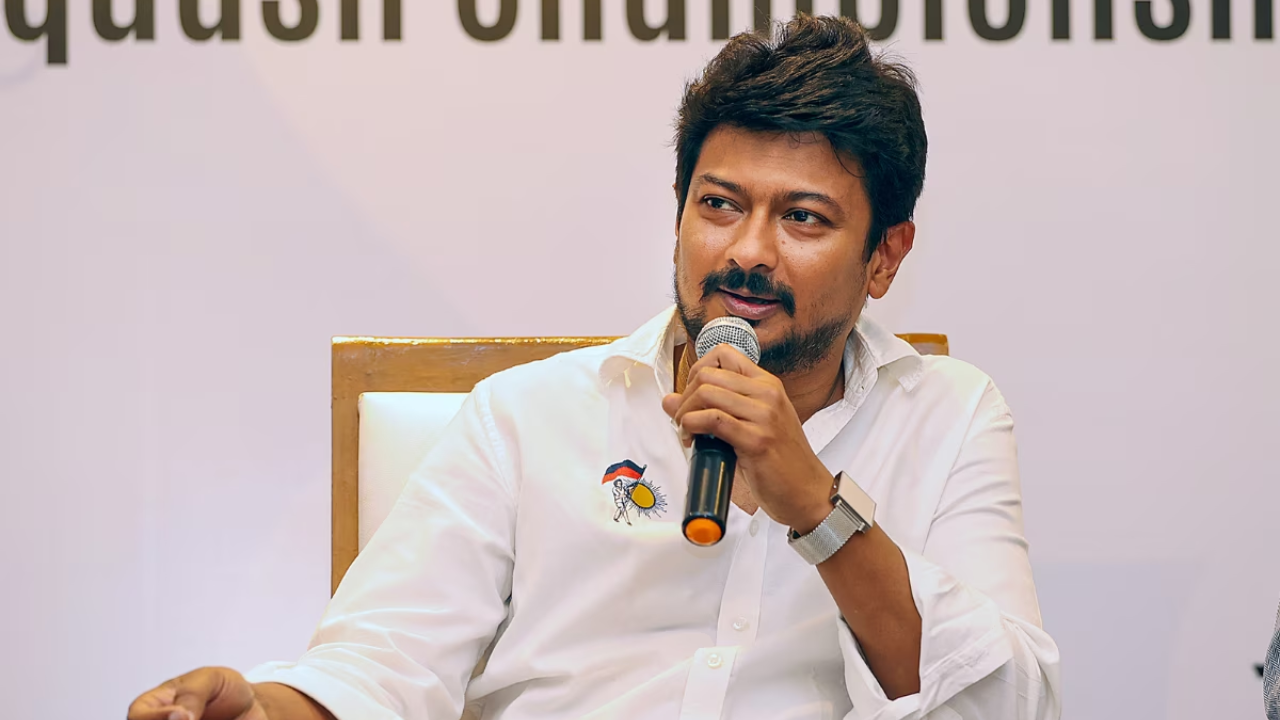 "Whatever I said, I'll repeat the same thing again and again" Udhayanidhi stated.
Amidst a nationwide controversy sparked by DMK leader and Tamil Nadu Minister Udhayanidhi Stalin's comments on 'Sanatan Dharma,' the Bharatiya Janata Party (BJP) has demanded an apology from Congress and the Indian National Developmental Inclusive Alliance (I.N.D.I.A). Udhayanidhi Stalin, son of Tamil Nadu CM MK Stalin and a Cabinet Minister in the state government, made comments suggesting that "Sanatan Dharma should be eradicated." The remarks have caused an uproar with many terming them as derogatory and offensive to Hindus.
Udhayanidhi Stalin, however, has remained steadfast in his stance. He defended his statement by explaining that he included all religions and not just Hindus in his remarks. He clarified that his intention was to condemn caste-based discrimination. "The day before yesterday I spoke at a function about it (Sanatana Dharma). Whatever I said, I'll repeat the same thing again and again. I included all the religions and not just Hindus. I condemned caste differences, that's all," Udhayanidhi Stalin stated.
Leaders from various political parties and regions of India responded to the controversy. DMK leader MK Stalin has also come under severe criticism since he mentioned on Saturday that Sanatan Dharma should "not merely be opposed but eradicated". Defense Minister Rajnath Singh, while inaugurating the BJP's 'Parivartan Sankalp Yatra' in Jaisalmer, criticized the DMK for insulting Sanatan Dharma. He questioned the silence of Rajasthan Chief Minister Ashok Gehlot and Congress leader Sonia Gandhi, both key figures in the Congress party.
Assam Chief Minister Himanta Biswa, addressing the recent remarks by DMK leader Udhayanidhi Stalin against 'Sanatana Dharma,' pointed out that Congress MP Rahul Gandhi is at the center of the controversy. He emphasized this by stating, "If I were to make a similar statement about Muslims or Christians, would Congress still regard it as my exercise of freedom of speech?"
Union Minister of Law and Justice Arjun Ram Meghwal criticized the opposition on Monday, accusing them of consistently propagating harmful narratives about Sanatan Dharma. He expressed his concerns by stating, "There is a continuous discourse filled with negativity towards 'Sanatan Dharma.' We must question Congress MP Rahul Gandhi and Congress Parliamentary Party Chairperson Sonia Gandhi whether the Congress party, during the Mumbai meeting of the INDIA alliance, decided to promote these negative views about 'Sanatan Dharma,' or if they have a hidden agenda to diminish its presence in the country."
Union Minister Dharmendra Pradhan conveyed on Monday that Tamil Nadu Minister and DMK leader Udhayanidhi Stalin's anti-Sanatan remarks were not an inadvertent slip of the tongue but rather a calculated attempt to demean India's civilization and its faith. During a press conference in Delhi, Pradhan remarked, "This incident happened 3 days ago. Udayanidhi said this in a seminar. It was not a slip of the tongue. It is as if a competition has begun to demean and insult India's civilization, faith, and Sanatana Dharma or Hindu Dharma."
West Bengal Chief Minister Mamata Banerjee urged people not to make comments that could offend religious sentiments and emphasized her respect for Sanatan Dharma. She stated, "I hold the people of Tamil Nadu in high regard, but I humbly request that every religion has its unique sensitivities. India is a secular and democratic nation, and our strength lies in our unity in diversity. I deeply respect Sanatan Dharma, and we should refrain from engaging in matters that may cause harm to any community."
Goa Chief Minister Pramod Sawant, addressing Udhayanidhi Stalin's anti-Sanatan statement, alleged that the INDIA alliance deliberately crafted the statement to appeal to minority voters. He pointed out, "Udhayanidhi's remark, following the INDIA alliance meeting, suggests a well-planned statement."
Cabinet Minister in the Karnataka government, Priyank Kharge, has however supported Udhayanidhi Stalin's statement regarding the eradication of Sanatana Dharma. He remarked, "Any religion that fails to promote equality or provide the dignity of being human is, in my opinion, not a religion. Any faith that does not grant equal rights or treat individuals as humans is equivalent to a disease," he said to the media.
The head priest of Telangana's Chilkur Balaji Temple, Rangarajan, has criticized all political parties for their involvement in the Sanatana Dharma controversy. He questioned if these parties were collectively denigrating Sanatana Dharma and highlighted the inconsistency in the statements of party leaders. Rangarajan urged parties to clarify their stance on the issue.
"A serious question to all the political parties. Are you all having a partnership in denigrating Sanatana Dharma? This person Udhayanidhi Stalin has told something nonsensical. The best thing would have been to say that you are dissociating with the opinion of Udhayanidhi Stalin," head priest said.
Also Read: 'Focus on what position countries take when they come': Jaishankar on some leaders skipping G20 Summit
Catch all the Latest Business News, Breaking News Events, and Latest News Updates on NewsX