"Ghamandia meeting": BJP Spokesperson Sambit Patra Raps I.N.D.I.A Alliance Ahead Of Its 3rd Meet
31 August, 2023 | Anupam Shrivastava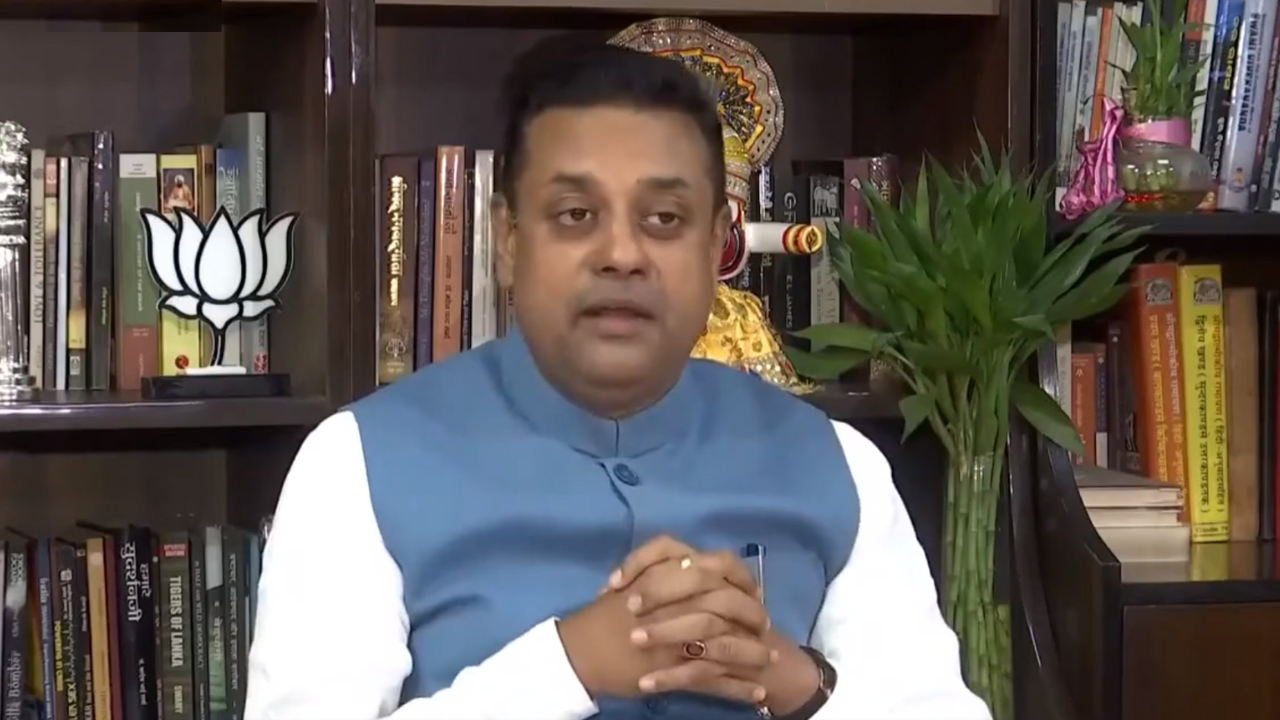 Taking a dig at Opposition, Sambit Patra depicted the I.N.D.I.A bloc as a failed missile launch, lacking the required fuel to take off.
Bharatiya Janata Party's National Spokesperson, Sambit Patra, strongly criticized the opposition coalition known as I.N.D.I.A during a press conference at the party's headquarters in Delhi on Thursday. Patra accused the I.N.D.I.A bloc of being involved in multi-crore Rupee scams. He referred to the ongoing GM (Ghamindia meeting) in Mumbai and alleged that these parties had engaged in corruption and fraudulent activities amounting to Rs 20 lakh crores.
Sambit Patra claimed that the I.N.D.I.A alliance's motives were driven by self-interest, aiming to maximize gains from corrupt practices. He likened the gathering of opposition leaders in Mumbai to a game of "musical chairs," suggesting that internal conflicts plagued such alliances in the past, causing them to fall apart before elections.
Drawing a metaphor, Sambit Patra compared the BJP-led National Democratic Alliance (NDA) to the successful Chandrayaan mission, indicating their progress in development. In contrast, he depicted the I.N.D.I.A bloc as a failed missile launch, lacking the required fuel to take off. He expressed confidence that the people of the country were well aware of which party's efforts would bear fruit and which would falter.
With the upcoming Lok Sabha elections intensifying the political battle, the INDIA opposition coalition, comprising 26 member parties, convened their third meeting in Mumbai. This gathering built upon discussions from their previous meeting in Bengaluru, as they strategized against the BJP-led NDA.
During the two-day meeting, the I.N.D.I.A coalition was expected to deliberate on election plans and seat-sharing arrangements. Additionally, the coalition was set to reveal its official logo. The leaders of the I.N.D.I.A coalition engaged in an informal session on Thursday, followed by a formal meeting scheduled for September 1.
While the first meeting of the I.N.D.I.A bloc was initiated by Bihar Chief Minister Nitish Kumar, the third meeting was organized by the Maha Vikas Aghadi (MVA), an opposition coalition in Maharashtra consisting of the Congress, Shiv Sena (UBT), and a faction of the Nationalist Congress Party (NCP) led by Sharad Pawar.
Also Read: Cauvery Water Row: Karnataka Farmers Rally Against Water Release to Tamil Nadu
Catch all the Latest Business News, Breaking News Events, and Latest News Updates on NewsX