BJP Unveils Initial Candidate List for 39 seats in Madhya Pradesh Assembly Elections
15 September, 2023 | Akshara Tyagi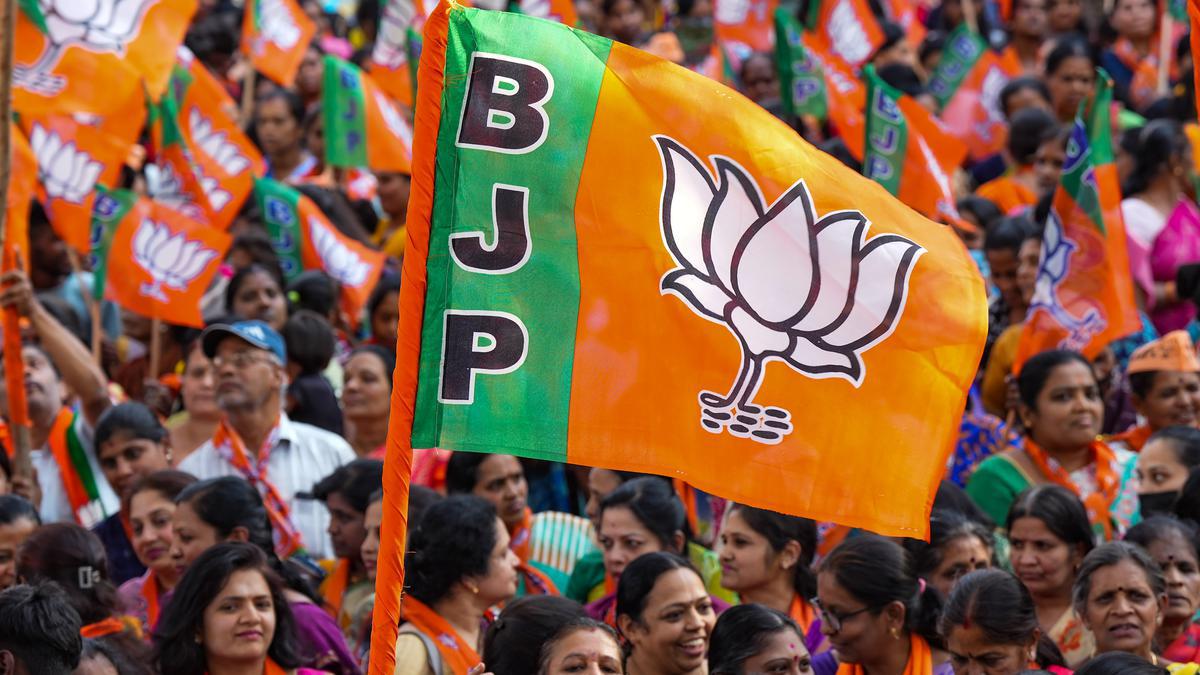 The ruling party has declared candidates for 39 Assembly seats as part of its initial list.
Narendra Singh Tomar, the union agriculture minister and the BJP election in-charge for the state of Madhya Pradesh, announced the party's first list of candidates on Thursday.
The ruling party has declared candidates for 39 Assembly seats as part of its initial list.
Speaking to reporters at Umaria in Madhya Pradesh on Thursday, Tomar said, "We have declared our candidates on 39 seats for the upcoming Madhya Pradesh Assembly elections. The candidates for the remaining seats will be named soon."
Prime Minister Narendra Modi and Union Home Minister Amit Shah have been the highlights of the BJP's campaign activities, which have already begun. The Congress, which is the main opponent in the state, has also begun its election campaign.
The Aam Aadmi Party recently released its initial list of candidates for the Assembly elections after previously announcing their electoral incursion in the state.
Ten candidates for the Sewda, Govindpura, Huzur, Dimani, Morena, Petlawad, Sirmmor, Sironj, Churhat, and Maharajpur Assembly seats were announced by the party, which is led by Delhi Chief Minister Arvind Kejriwal.
Prior to that, on Thursday, PM Modi called the opposition group INDIA the "INDI alliance" while speaking to a large crowd in the Madhya Pradesh region of Bina.
While ranting against the Congress for leaving the state high and dry during its leadership, he charged the bloc with having a "hidden agenda" of eradicating the nation's "Sanatan culture."
"At a time when Bharat is emerging as a world leader at global forums, some parties are trying to divide the country and its people. These people came together to form an 'INDI' alliance. Some people are calling it a 'Ghamndiya (arrogant) alliance'. They don't have a leader yet and there is a lot of suspense on who would lead them going into the Lok Sabha elections next year. They are working with a hidden agenda, which is to attack India's culture," PM Modi said.
"This INDI alliance adopted a resolution to end our 'Sanatan' culture. They are bent on destroying the ideologies, cultures and traditions that have kept the country and our people together for centuries," PM Modi added.
Later this year, the state is scheduled to hold Assembly elections. Through the surveys, the state will choose lawmakers from 230 Gathering voting demographics.
The last Gathering surveys in 2018 saw the Congress coming to drive, with veteran pioneer Kamal Nath making vow as the main priest.
Nonetheless, a political disturbance shook the state in 2020, after then Senator Jyotiraditya Scindia, alongside 22 supporter MLAs, exchanged over to the saffron camp.
The Congress government fell in the wake of being decreased to a minority and the BJP shaped the public authority, with Shivraj Singh Chouhan returning as boss priest.
Also Read: Karnataka mandates the reading of the Constitution's Preamble in schools and colleges
Catch all the Latest Business News, Breaking News Events, and Latest News Updates on NewsX