BJP's 'Cong-China part of one umbilical cord' remark termed 'absurd politics…makes no sense' by Shashi Tharoor
7 August, 2023 | Srishti Ruchandani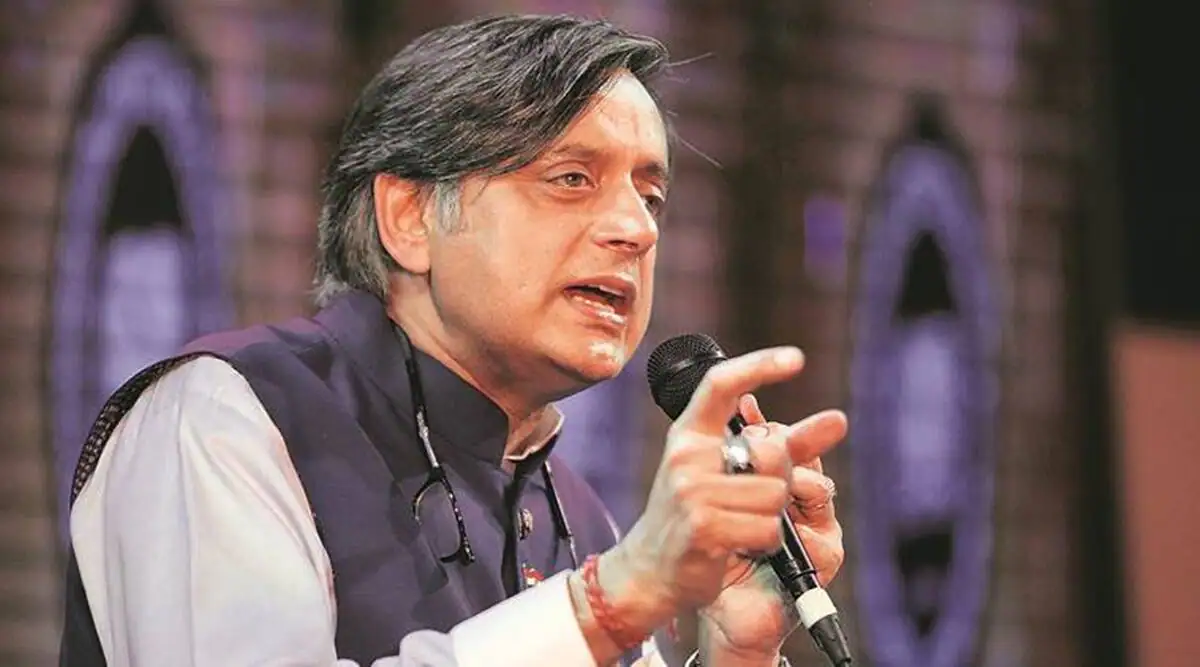 Tharoor's reactions came hours after Anurag Thakur alleged that China had signed an agreement with the Congress party. 'China all are part of an umbilical cord.'
Responding to BJP's allegations that China and Congress are part of one umbilical cord, the senior leader of the grand old party Shashi Tharoor on Monday said that such a charge makes no sense as his party is the only one who criticizes the Centre for not being "tough enough" on the south-East Asian country after they killed our 20 soldiers in Galwan.

Tharoor's reactions came hours after Union Minister Anurag Thakur alleged that China had signed an agreement with the Congress party and made payments to the Rajiv Gandhi Foundation during the regime of the UPA and said that Congress, China all are part of an umbilical cord.

Information and Broadcasting Minister Thakur on Monday attacked the Congress party alleging that it and other parties had supported the NewsClick platform when it was investigated by central agencies.
The Bharatiya Janata Party on Monday, slammed the Congress party for supporting the News Click portal, after a report highlighted Chinese funding to the platform aimed at spreading Beijing's propaganda.

Reacting to it, the Congress MP said, "This kind of politics is absurd, no one in political parties can be considered as anti-Indian. We have a different view of how India should progress and what it needs in terms of its future as a democracy and that's the difference."
He said that instead, we (Congress) have been critical of this government for not being tough enough on China after they killed 20 of our soldiers in Galwan. "So it makes no sense to make such a charge," said Tharoor.
US-based newspaper The New York Times had in a recent report stated that one person identified as Neville Roy Singham by the daily as a socialist benefactor of far-left causes, has worked closely with the Chinese government media machine and is financing the Chinese propaganda worldwide.
Union Minister Thakur, in a press briefing, said, "Congress, China and NewsClick are all part of an umbilical cord. Chinese products are clearly visible in Rahul Gandhi's fake 'Mohabbat ki Dukaan'. His love for China can be seen. Their purpose was to run an 'anti-India' and 'Break India' agenda".

"Neville Roy Singham made the funding to NewsClick, and he was himself being funded by China. Neville Roy is in direct contact with the propaganda arm of the Chinese propaganda party. And these facts have been exposed by those newspapers which are highly praised by the Congress party," Thakur had said.