"BJP's ideology does not fit in NCP's political framework; will never join hands with them": Sharad Pawar
13 August, 2023 | Gautam Thakral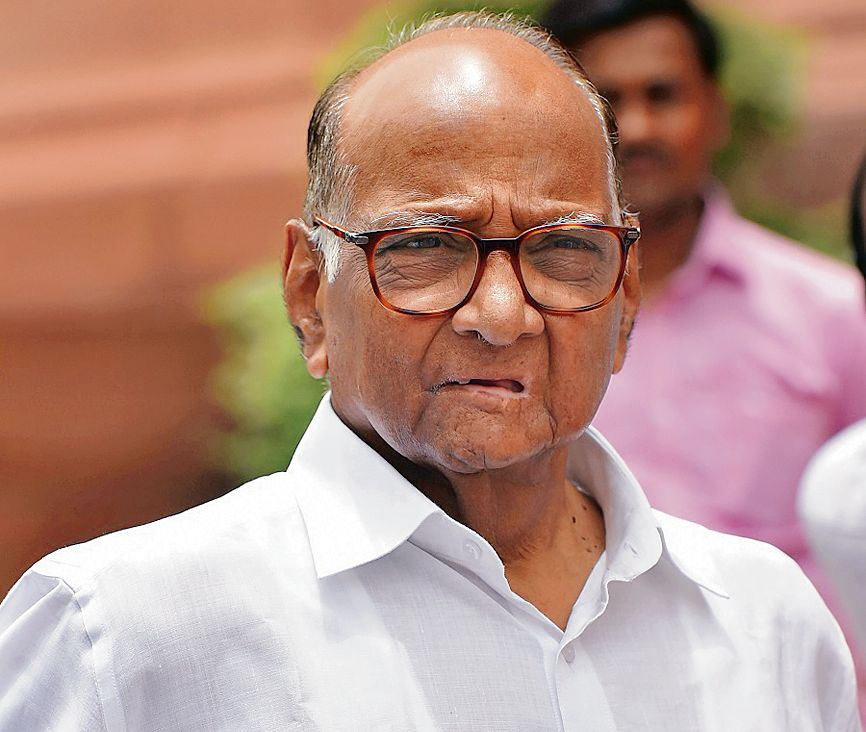 "BJP's ideology does not fit in NCP's political framework; will never join hands with them": Sharad Pawar
Sharad Pawar, the leader of the Nationalist Congress Party, made it plain that his party will not join the Bharatiya Janata Party on Sunday, claiming that the BJP's ideology did not mesh with the NCP's political philosophy.
"As national president of NCP, I am making it clear that my party (NCP) will not go with the BJP. Any association with Bharatiya Janata Party's ideology does not fit in NCP's political framework," Sharad Pawar said while talking to the reporters at Sangola in Solapur district of Maharashtra.
Pawar further said that some "well-wishers" are trying to persuade him to join the BJP.
"Some of us have taken a different stand. Some of our well-wishers are trying to see if there can be any change in our minds. That is why they are trying to have a cordial discussion with us," he said without taking names.
Ajit Pawar, Sharad Pawar's nephew, has joined eight other Nationalist Congress Party (NCP) legislators in supporting the BJP-Shiv Sena (Eknath Shinde)-led Maharashtra administration. Later, Ajit Pawar claimed to have the backing of other NCP MLAs.
Pawar was then sworn in as the state's deputy chief minister. Devendra Fadnavis of the BJP is the other deputy chief minister of Maharashtra.
When questioned about the 'secret meeting' with Ajit Pawar, Sharad Pawar explained how the encounter came to be considered a secret because it took place at a private property.
"What is wrong with meeting my nephew? How it can become secret when it was held at someone's residence. I was there at his residence," he added.
Sharad Pawar responded to PM Modi's statement that he would have been prime minister much earlier by saying, "It is his view. I am aware that I would not gain anything by visiting the BJP.
Pawar mentioned that there would be more than 40 politicians present at the upcoming Opposition gathering in Mumbai.
"Uddhav Thackeray, Nana Patole and I myself have organised the meeting. We will discuss further strategies for the INDIA alliance. On 31 August, we will finalise the primary agenda in a meeting after that, on September 1, the formal meeting will take place," the NCP chief said.
Also Read: Parliament Monsoon Session ends with 45 pc productivity in Lok Sabha, 63 pc in Rajya Sabha
Catch all the Latest Business News, Breaking News Events and Latest News Updates on NewsX)