17 Dead in Mizoram as Railway Bridge under Construction Collapses
23 August, 2023 | Shubhi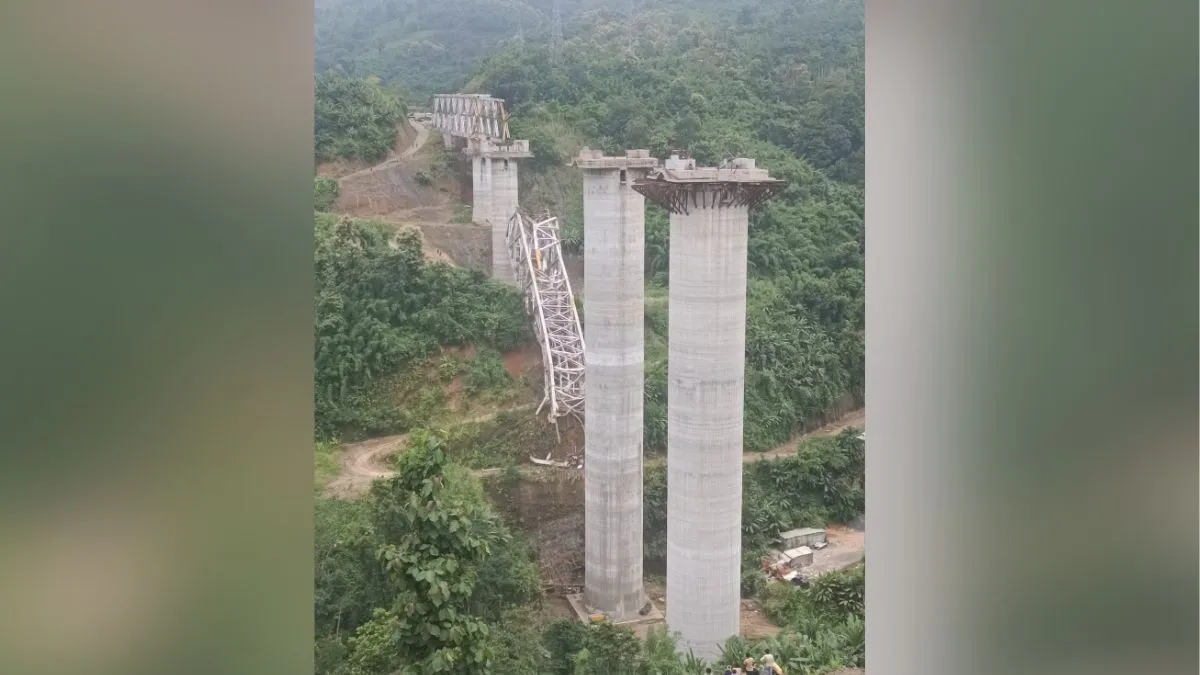 Authorities report 17 deaths in Mizoram due to a collapsed railway bridge, with rescue operations underway. Additional individuals may have been trapped.
Mizoram Bridge Disaster: Authorities Indicate Additional Individuals Possibly Trapped, with On-going Rescue Operations Underway. "There were about 35 to 40 construction workers when the bridge collapsed," they said.
A minimum of 17 individuals lost their lives following the collapse of a railway bridge under construction in Mizoram today.
The occurrence took place in the Sairang region, approximately 21 km away from Aizawl.
Prime Minister Narendra Modi conveyed his distress regarding the incident and declared compensation of ₹ 2 lakh for the families of the deceased and ₹ 50,000 for each injured individual.
Mizoram's Chief Minister Zoramthanga stated that a rescue operation is currently in progress at the site of the accident.
"Under construction railway over bridge at Sairang, near Aizawl collapsed today; atleast 17 workers died: Rescue under progress. Deeply saddened and affected by this tragedy. I extend my deepest condolences to all the bereaved families and wishing a speedy recovery to the injured. Sending gratitude to the people who have come out in large numbers to help with rescue operations," he mentioned on the social media platform X, formerly recognized as Twitter.
Sabyasachi De, the Chief Public Relations Officer of Northeast Frontier Railway, mentioned that a group of railway officers has been promptly dispatched to the location, and senior authorities from the zone will also make a visit to the scene.
Also Read: BRICS Leaders Gather at Sandton Convention Centre for In-Person Summit: Unity and Growth in Focus