BSF recovers Pak drone near international border in Punjab's Tarn Taran
21 July, 2023 | Nikita Ojha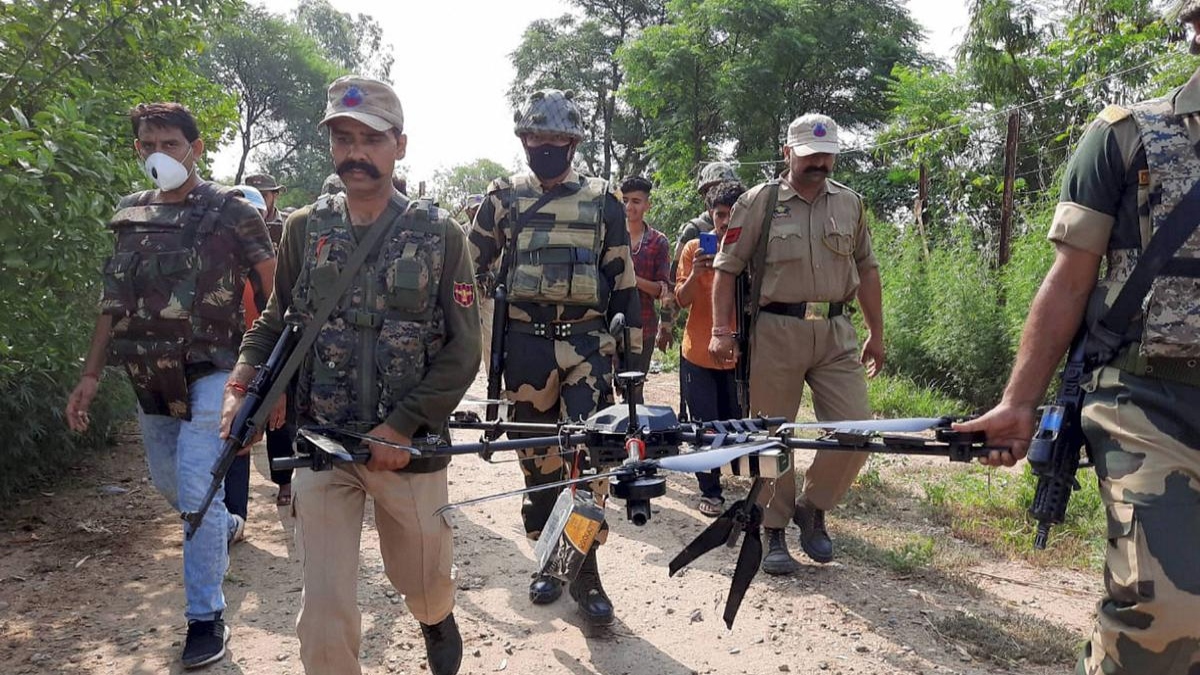 BSF and Punjab Police troops have recovers drone form Punjab's Tarn Tarn district.
BSF and Punjab Police troops have recovered a drone in broken condition from a farming field near Mastgarh village in Punjab's Tarn Taran district.
This is the second time in a week that the BSF has recovered a Pakistani drone near the International Border in Tarn Taran district. On July 18, the BSF recovered over 2 kg of heroin dropped by a Pakistani drone in the same district.
Pakistan's usage of drones likely to be increased
There is an increasing risk that Pakistan will utilise drones to carry drugs and weapons into India. The BSF has been taking measures to address this concern, such as stepping up border surveillance and employing technology to track drones.
On Friday morning, BSF and Punjab Police conducted a search operation in response to specific information, and they later found the Pakistani Drone on the outskirts of Mastgarh village. According to officials, the recovered drones belonged to the Quadcopter, DJI Matrices, and 300RTK models.
RTK support provides the possibility of extremely accurate positioning data, while the Matrice 300 RTK is rated IP45 for rain and dust resistance and is engineered to withstand temperatures.
The discovery of this drone serves as a reminder of the ongoing security risks along the Pakistan-India border. The Indian government must take action to bolster border security and stop the use of drones for smuggling and other criminal activities.