Mayawati Labels Both INDIA and NDA as 'Anti-Poor, Casteist,' Declares BSP's Independent Election Participation
30 August, 2023 | Akshara Tyagi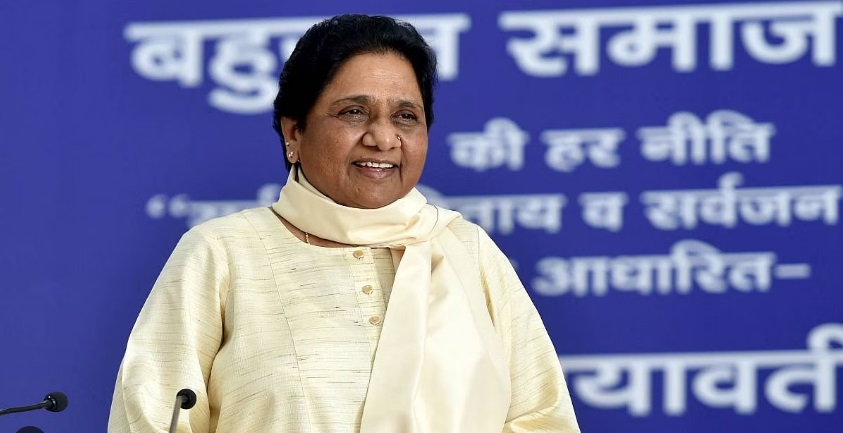 Bahujan Samaj Party leader Mayawati denies alliance rumors, confirms independent 2024 national election participation.
Mayawati, the leader of the Bahujan Samaj Party (BSP), refuted rumors about forming alliances and affirmed that her party will independently participate in the 2024 national elections.
"BSP, like in 2007, will single-handedly contest the upcoming general elections and four state assemblies by connecting crores of neglected and scattered people of society on the basis of mutual brotherhood, rather than the 'jugaad' and manipulation done by opponents," Mayawati posted on the X' app today.
The ex-chief minister of Uttar Pradesh rejected rumors about the BSP's potential alliance with the opposition coalition in India and called on the media to refrain from disseminating false information. Mayawati also strongly criticized both the ruling National Democratic Alliance (NDA) and the opposition coalition in India, highlighting that a majority of parties in both groups are characterized as "anti-poor, casteist, and capitalist," in contrast to the BSP.
The policies of most of the parties in the NDA and India Alliance are anti-poor, casteist, communal, and pro-'Dhanna Seth' (capitalists), and the BSP has been continuously fighting against them. The question of contesting elections in alliance with them does not arise. Hence the appeal to the media—no fake news, please," the BSP chief said.
Rajasthan, Chhattisgarh, Madhya Pradesh, and Telangana are scheduled to hold assembly elections later this year. In the 2018 Rajasthan assembly election, the BSP secured six seats and increased its vote share to 4% from 3.37% in 2013. In Madhya Pradesh, the BSP garnered 5.01% of the votes and won two seats in 2018. Similarly, in the 2018 Chhattisgarh assembly elections, the BSP obtained 3.87% of the votes and secured two seats.
Mayawati, taking a dig at the India coalition, conveyed in her X post that the Opposition alliance designates those who align with them as 'secular,' while those who do not are perceived as aligning with the BJP.
"This is grossly unfair," she said, referring to the Hindi proverb. "Khisyani billi khamba noche" (A cat not able to catch mice will scratch the pillar in frustration) loosely translates to an embarrassed or ashamed person tends to vent his or her feelings by quarreling.
Also Read: Surat Resident Arrested for Pretending to be ISRO Scientist in Chandrayaan-3 Mission
Catch all the Latest Business News, Breaking News Events, and Latest News Updates on NewsX