Building Trust through Quality: DNR Autotech's Vision for Dependable Engineering Services
29 July, 2023 | Srishti Ruchandani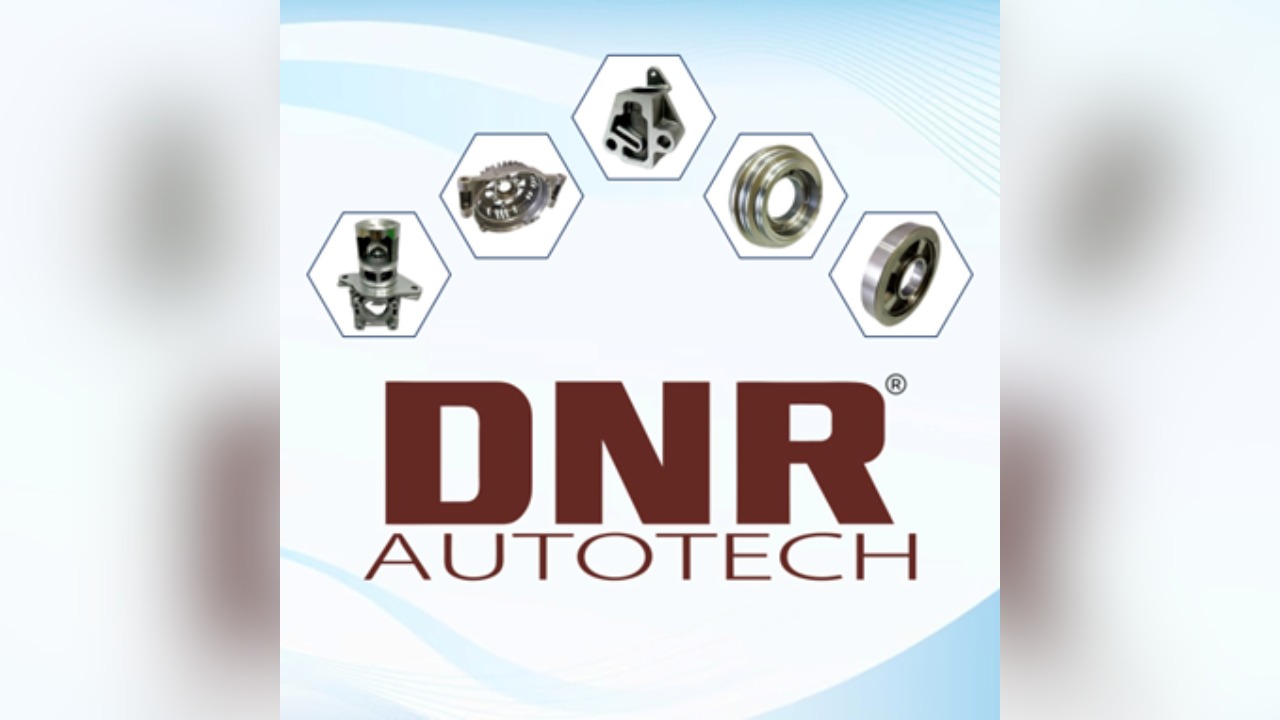 Since its inception in 2014, DNR Autotech has been committed to delivering top-notch quality and innovative solutions to its customers.
Blessed with robust infrastructure, DNR Autotech has emerged as a leading manufacturer in the auto spare parts industry, delivering best-in-class aftermarket parts. Located in the heart of MIDC-Waluj of Chhatrapati Sambhaji Nagar district, Maharashtra. DNR Autotech caters to the exacting requirements of the automotive industry with high-quality parts for trucks, tractors, cars, and trailers, among others.
Since its inception in 2014, DNR Autotech has been committed to delivering top-notch quality and innovative solutions to its customers. Founded by Mr. Suresh Dnyanobarao Kute, CMD of The Kute Group, and Mrs. Archana Suresh Kute, MD of The Kute Group, the company has set new benchmarks in the industry.
"The commitment to quality has been at the core of our business philosophy since day one. We strive to provide our customers with the best engineering services and ensure their satisfaction through our relentless pursuit of excellence," says Mrs. Archana Suresh Kute, MD of The Kute Group
DNR Autotech's unique selling propositions (USPs) lie in its proportional approach to engineering challenges. The company boasts a state-of-the-art infrastructure, advanced technology-driven equipment, and a committed and qualified team of engineers. This combination allows DNR Autotech to stay ahead of the competition and deliver high-quality products that meet the diverse needs of its customers.
The inspiration behind this novel concept was the vision of The Kute Group to become a leading entity in every vertical by offering the best-quality products tailored to cater to customers at a pan-India level. DNR Autotech has played a pivotal role in cementing the company's powerful and extensive presence within the Indian market.
DNR Autotech's key products and services revolve around precise CNC and VMC machining of various automobile and non-automobile parts. The company caters to diverse applications, including two-wheelers, three-wheelers, and four-wheelers. Its goal is to be the go-to supplier for all auto part needs, constantly innovating and improving its offerings to stay ahead of the curve.
The business model of DNR Autotech focuses on increasing sales through strategic partnerships and direct connections with original equipment manufacturers (OEMs). The company has also forged collaborations with businesses such as Indian Railways, Defense, and L&T. Additionally, DNR Autotech is actively launching proprietary products to further boost its growth and market presence.
Since its inception, DNR Autotech has undergone significant evolution. Starting as a small team with a passion for automotive engineering, the company has expanded its operations over the years. It built its first plant in Waluj, Chhatrapati Sambhaji Nagar in 2014, and due to a tremendous response, established a second plant in 2016, followed by a third plant in 2019. These consistent performances have propelled DNR Autotech to new heights.
Currently, DNR Autotech has a strong presence in Waluj, Chhatrapati Sambhaji Nagar, and is in the process of expanding to Pune and Jalna locations. This network expansion will allow the company to serve a wider customer base and further solidify its position as a leader in the industry.
Quality control is of utmost importance to DNR Autotech. The company believes that quality is never an accident but the result of high intention, sincere effort, intelligent direction, and skillful execution. DNR Autotech follows a rigorous quality policy, ensuring that its products meet or exceed customer requirements and standards.
From thorough inspections of tools and machinery to the implementation of an efficient quality management system, DNR Autotech is dedicated to delivering defect-free products and enhancing customer satisfaction.
With its relentless pursuit of excellence and a customer-centric approach, DNR Autotech continues to set new standards in quality, efficiency, and reliability. As the company expands its presence and partnerships, it is looking to achieve even greater success in the future.