Canada PM Justin Trudeau and wife Sophie Trudeau are separating
3 August, 2023 | Anupam Shrivastava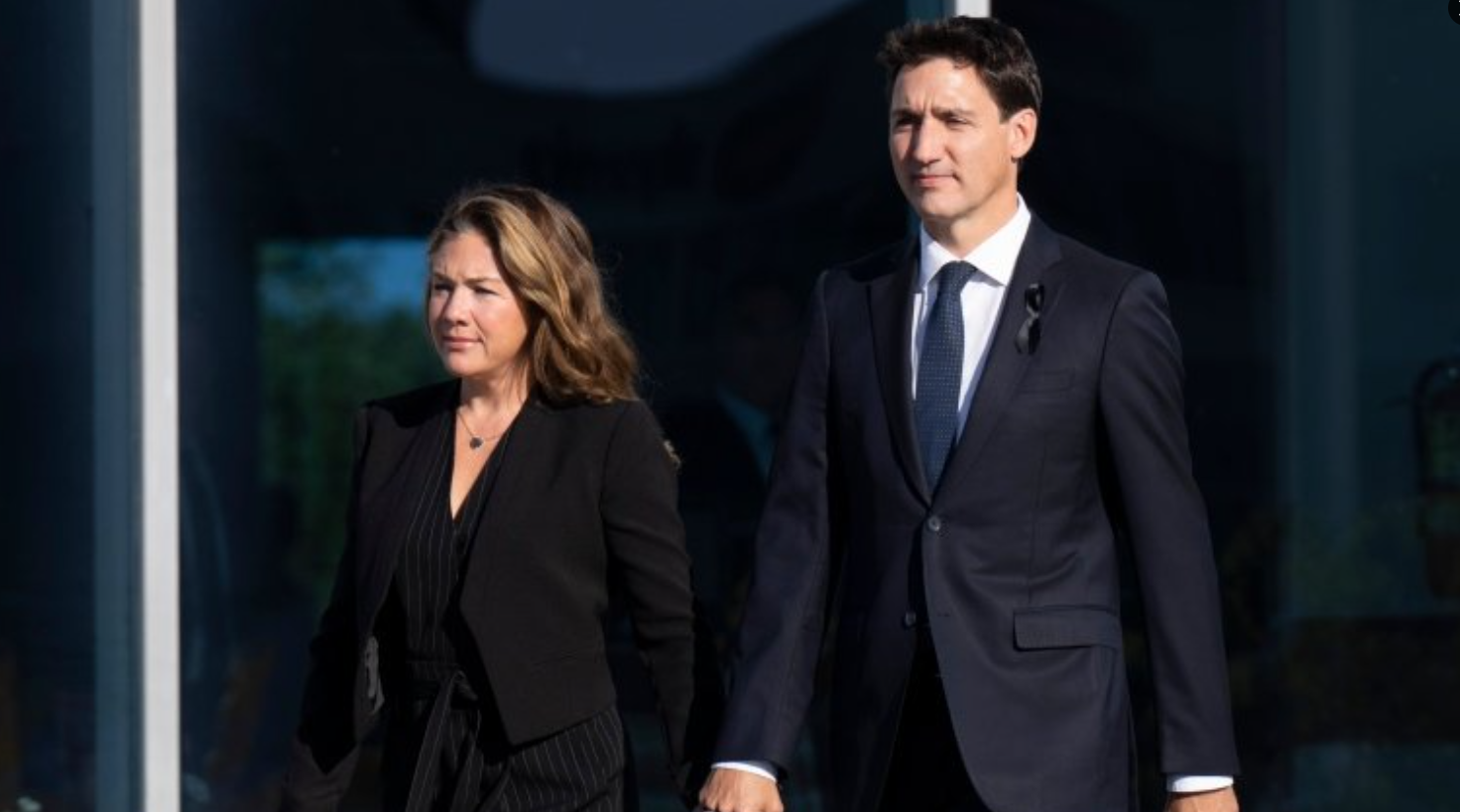 Earlier this year, PM Justin Trudeau and his wife attended various events together including coronation of King Charles III in May and hosting US President Joe Biden in March.
Canadian broadcaster CTV reported on Wednesday that Prime Minister Justin Trudeau and his wife Sophie Gregoire Trudeau are separating after 18 years of marriage. The couple took to their Instagram accounts to issue a joint statement about their decision to divorce, saying, "After many meaningful and difficult conversations, we have made the decision to separate."
In his post, Justin Trudeau emphasized that despite the separation, they remain a close family with deep love and respect for each other, and they will continue to cherish everything they have built together. The Trudeaus are requesting privacy from Canadians at this time to safeguard the well-being of their three children: Xavier (15), Ella-Grace (14), and Hadrien (9).
The Canada Prime Minister's Office (PMO) confirmed the legal separation with a separate statement, assuring that all necessary legal and ethical steps regarding their decision to separate have been taken and will continue to be followed. The PMO spokesperson, Alison Murphy, highlighted that both Justin Trudeau and Sophie are committed to raising their kids in a safe, loving, and collaborative environment, and they will maintain a constant presence in their children's lives.
Despite their separation, the Trudeaus plan to spend time together as a family and will be going on vacation together beginning next week, as mentioned in the statement.
The couple's relationship has been in the public eye since before Trudeau's time in office, as they have held a high-profile position both nationally and internationally.
Justin Trudeau and Sophie got married on May 28, 2005, in Montreal. On their last marriage anniversary, Sophie expressed that their relationship has weathered many challenges, both good and bad, as is common in long-term partnerships.
Earlier this year, the Prime Minister and his wife attended significant events together, such as the coronation of King Charles III in London in May and hosting US President Joe Biden and First Lady Jill Biden's official visit to Ottawa in March, as reported by CTV.
Also Read: Bill on mining sector reforms passed in Rajya Sabha