Canada Wildfire Prompts Evacuation of All 20000 Yellowknife Residents
18 August, 2023 | Anamika Singh Parihar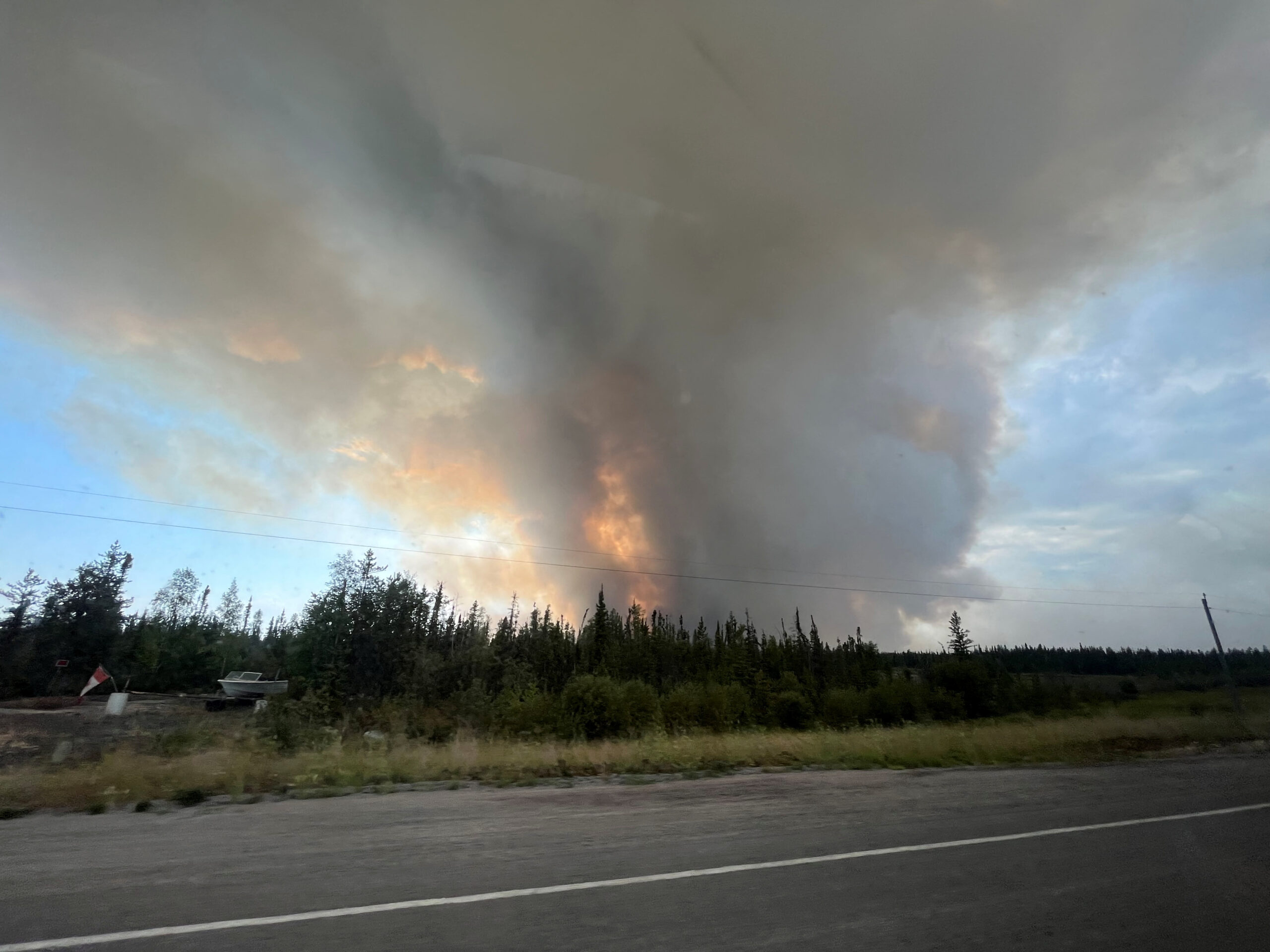 Wildfires in Canada Northwest Territories cause emergencies, evacuation of Yellowknife.
Numerous wildfires raging in Canada's Northwest Territories have led to the declaration of emergencies and the evacuation of Yellowknife, the capital city, via both road and air, as per CNN's report.
Around 20,000 Yellowknife residents are being advised to evacuate due to swiftly advancing fires, while over 230 fires are scorching the region and smoke is moving south, affecting air quality in the United States.
Yellowknife constitutes approximately half of the overall population of this remote territory, situated to the north of Alberta and to the east of Yukon. On Wednesday evening, Premier Caroline Cochrane stated, "We're fatigued by the term unprecedented, but there's no alternative to depict this circumstance in the Northwest Territories."
Northwest Territories officials, as reported by CNN, mentioned in a news release on Wednesday that individuals residing along the Ingraham Trail, in Dettah, Kam Lake, Grace Lake, and the Engle Business District, are presently facing the highest danger and are advised to evacuate promptly. Other residents have until noon on Friday, August 18, 2023, to complete their evacuations.
Officials have declared an evacuation order for the N'dilo community, as mentioned in the statement. For those unable to depart via vehicle, the option of registering for air evacuation is available, according to officials.
Premier Cochrane emphasized the importance of adhering to road evacuation instructions, respecting warning signs, following emergency management authorities, obeying traffic controls, and adhering to speed limits. She advised against making hasty decisions that might endanger others.
Individuals leaving the Yellowknife region will encounter a hazardous journey amid dense smoke and flames.
Nadia Byrne, recounting her evacuation experience, described it as her most frightening encounter, with flames on both sides as they drove through, as reported by CNN.
Nadia Byrne, accompanied by four friends and their dogs, departed Yellowknife on Tuesday evening, encountering difficulty in visibility and breathing during the drive.
"We encountered a stretch where the road lines were invisible. This persisted for about 45 minutes," she recounted. "Wearing N95 masks, we struggled to breathe; our chests and lungs were in pain." Byrne shared that they reached their destination safely the following morning. Shane Thompson, the Minister of Municipal Affairs, acknowledged the gravity of the situation, stating, "We are confronted with a critical scenario, and our government is utilizing all available resources to provide assistance."
On Tuesday, Thompson announced a state of emergency for the entire territory, enabling officials to "access and deploy resources to better safeguard residents and communities," he noted, as reported by CNN.
Also Read: Pakistan Initiates 'High-Level' Investigation into the Desecration of Churches
Catch all the Latest Business News, Breaking News Events and Latest News Updates on NewsX)