Ministry of Home Affairs (MHA) Hands Over Manipur Viral Video Case to CBI for Thorough Investigation
27 July, 2023 | Don Tomslee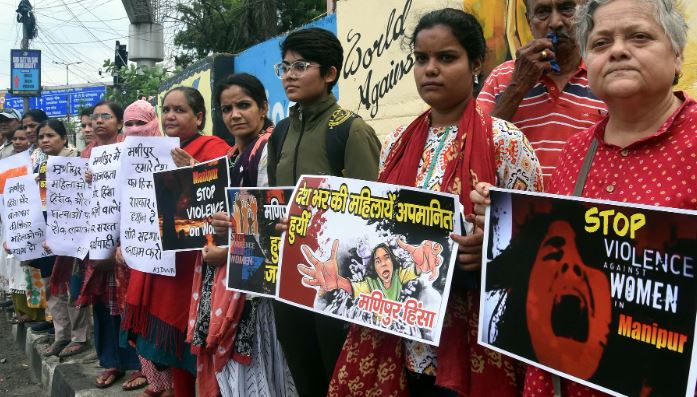 More than 20 opposition MPs will go to Manipur to observe the situation .
The Manipur viral video case will likely be forwarded to the Central Bureau of Investigation (CBI) by the Ministry of Home Affairs (MHA).
Before a crowd released the two women, it is claimed that they had been sexually molested. On July 19, a video of the event lasting 26 seconds appeared.
The wife of an ex-Armyman who served as a subedar in the Assam Regiment and even participated in the Kargil War is one of the women in the video.
CBI handover amidst increase in FIR's
Women in Manipur Recount Horrors of Violence as the Number of FIRs Increases: Raped, Tortured, and Alone.
Around a month ago, on June 21, a complaint regarding the video was made at the Saikul police station in the Kangpokpi district.
Since May 3, when a 'Tribal Solidarity March' was held in the hill areas to protest against the Meitei community's quest for Scheduled Tribe (ST) status, more than 160 people have died and several more have been injured as a result of ethnic violence across the state.
The tribal population of Manipur, which includes the Naga and Kuki people, makes about 40% of the total population and is mostly concentrated in the hill regions, whereas Meiteis make up around 53% of the population and reside primarily in the Imphal Valley.
The occurrence on May 4 shocked the whole country and sparked outrage in Parliament, when opposition leaders criticised the governing BJP administration and Prime Minister Narendra Modi for failing to raise the matter in the House.
This weekend, more than 20 opposition MPs will go to Manipur to observe the situation there firsthand. According to sources, the delegation is anticipated to include one MP from each of the INDIA bloc parties or their spokespeople.