Centre tells migrant labour to stay where they are, assures them work
19 April, 2020 | newsx bureau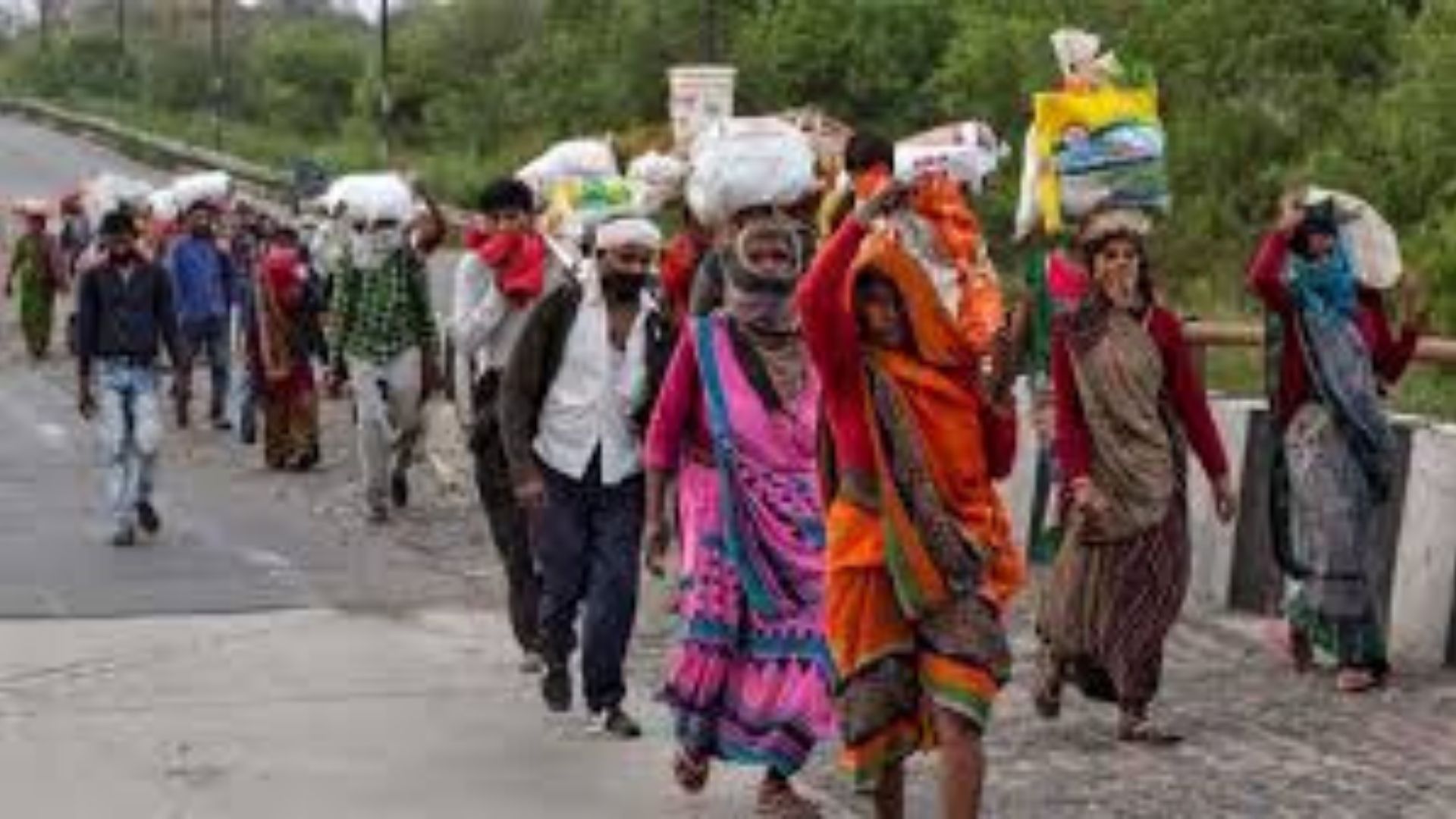 The home ministry said no labourer is allowed to travel anywhere, and all who are in COVID-19 relief camps have to register themselves with the local authority, as according to their skill mapping ...
The coronavirus outbreak in India has not only affected people's health but the economy too. In view of this, the Centre has decided to commence some economic activities in non-hotspot areas. The Union Home Ministry has now put in place stringent travel restrictions for all migrant workers, who were moving towards their homes in the hinterland and are now stranded in relief camps. This has been done to lower the spread of the virus.
According to the advisory, there shall be no movement of labourers between states and all of them in relief camps must register themselves with the concerned local authority for suitable work which will be assigned to them.
Earlier, the Government allowed some e-commerce companies, private vehicles, MGNREGA works, courier service, banking and other fields to function. Some construction projects and industrial operations, especially from MSME sector, were also allowed to function.
#WATCH live: Union Health Ministry briefs the media over #Coronavirus, in Delhi (19th April) https://t.co/j2lMYPnxMg

— ANI (@ANI) April 19, 2020
In a statement, the ministry said since the labourers are permitted to work under revised guidelines, they could also be employed in industrial, manufacturing, construction and MGNREGA works. However, the workers will firstly be screened for COVID-19, and only those with no symptoms will be transported to their workplaces, it added.
Earlier this week, Prime Minister Narendra Modi announced the extension of the lockdown till May 3, which is seeing to be a burden on the economy as all modes of transport, industries, companies have suspended work for a while. The lockdown has severely hit breadwinners as they have lost their jobs, which had led to thousands of people heading back to their homes just when the road and rail transport were halted.
Home Secretary Ajay Bhalla writes to all chief secretaries of states and union territories regarding e-commerce companies excluded from supplying non-essential goods, however they will continue to supply essential goods. pic.twitter.com/JD7GBj5NJ7

— ANI (@ANI) April 19, 2020