Centre slashes wholesale tomato prices to Rs 80 per kg
16 July, 2023 | Aditi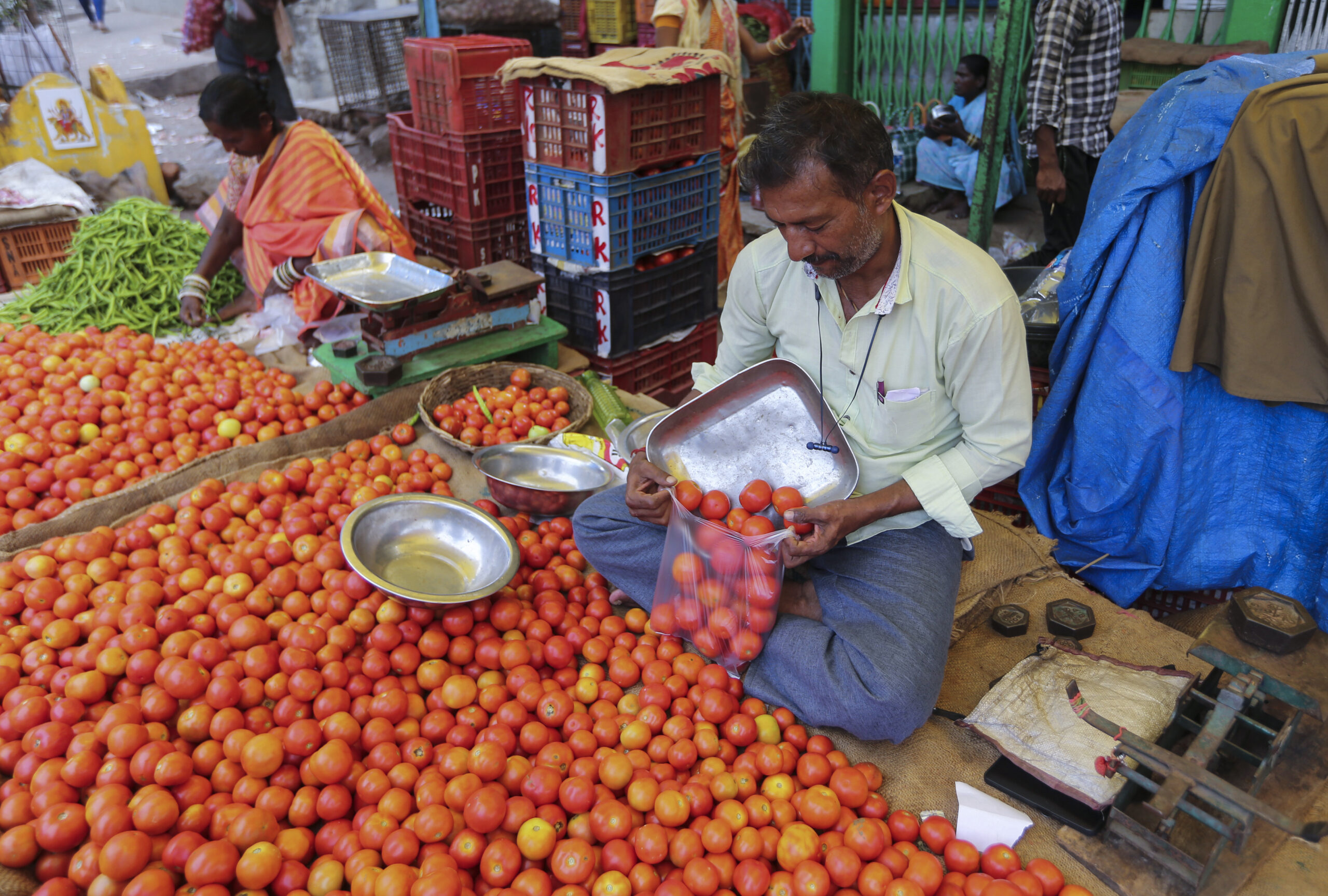 Centre lowers tomatoe prices to Rs 80 per kg as fresh consignment is coming from different states.
The Centre on Sunday lowered the wholesale price of tomatoes from Rs 90 to Rs 80 per kg, which is a relief for people who were compelled to stop buying tomatoes after their costs skyrocketed throughout the nation.
The Centre decided to change the price of tomatoes after reevaluating the state of the market, according to an official statement. In Delhi, Noida, Lucknow, Kanpur, Varanasi, Patna, Muzaffarpur, and Arrah starting on Sunday, July 16, the National Agriculture Cooperation Marketing Federation of India (NAFED) and the National Consumer Cooperation Federation (NCCF) will implement the pricing increases. Depending on the current market pricing in the existing areas, it will be expanded to new cities.
The rates of tomatoes were previously revised on July 14 to Rs 90 per kg. Tomato prices in various cities rose to previously unheard-of heights of Rs. 150–160 per kg.
According to NCCF chairman Vishal Singh, Fresh consignments of tomatoes have come from Andhra Pradesh, Karnataka, and Maharashtra.
Consumers around the nation were impacted by the recent spike in tomato prices.

The increase in tomato prices and other vegetable costs was reflected in the June retail inflation statistics.