Chandrayaan-3 Creates History, India Becomes 1st Country To Land On Moon's South Pole: LIVE UPDATES
23 August, 2023 | Anupam Shrivastava
India's Chandrayaan-3 aims to achieve the first soft landing on the moon's south pole. Launched on July 14, ISRO has meticulously detailed spacecraft maneuvers.
#TirangaOnTheMoon
Stay updated with the latest developments here:
ISRO Announces: Pragyan Rover Comes Out of Vikram Lander Module
"The Ch-3 Rover ramped down from the Lander and India took a walk on the moon !" The ISRO tweet read.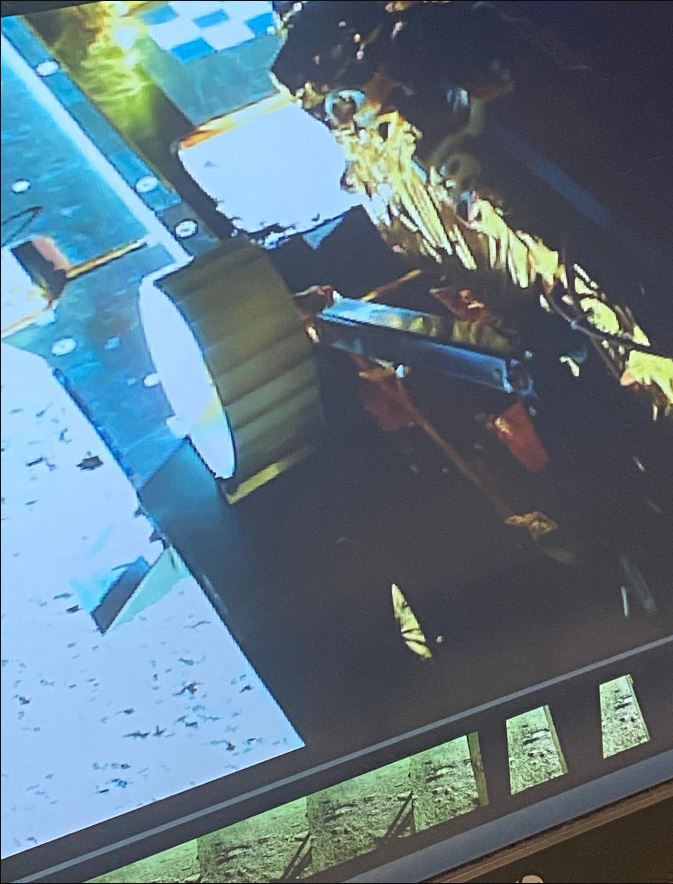 Pictures Of Pragyan Rover Coming Out Of Vikram Go Viral
This is Timeline description, you can change me anytime click here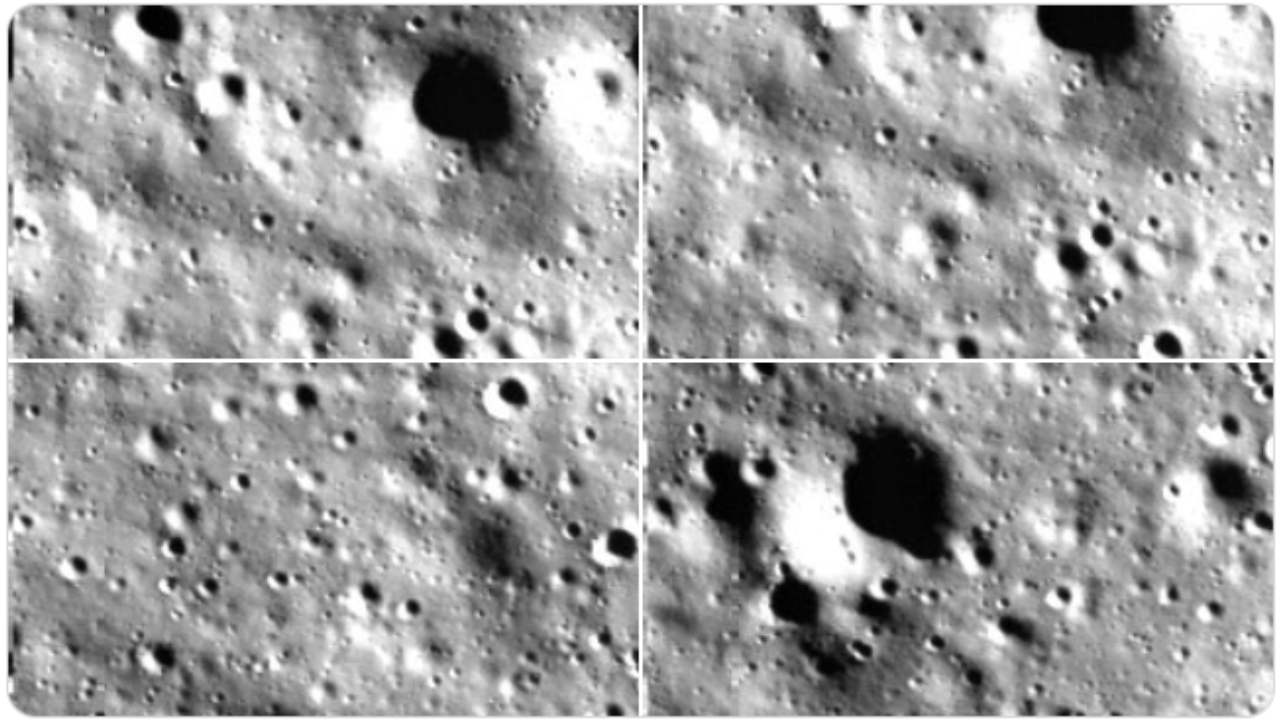 ISRO Shares First Pictures From Vikram Lander's Descent Phase
ISRO establishes Communication between MOX-ISTRAC, Bengaluru and Chandrayaan-3. Shares Images taken during the descent of Chandrayaan-3 to the Moon's surface.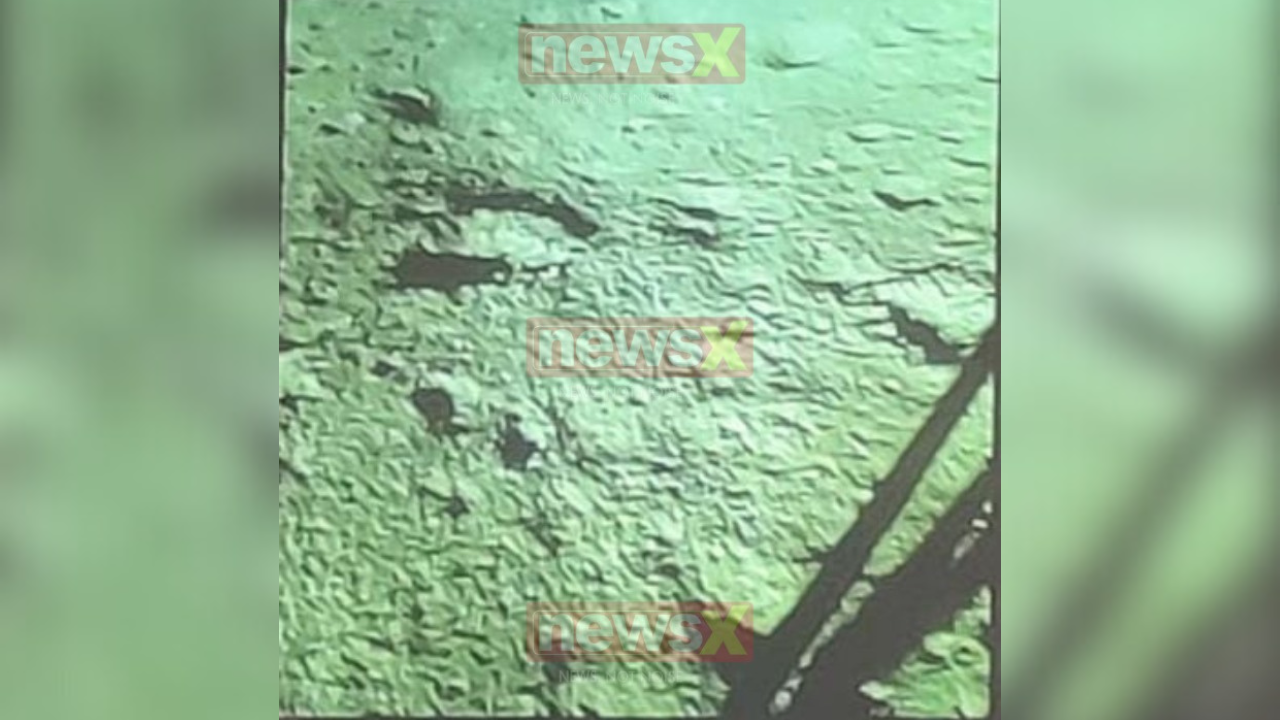 Vikram Lander Module Sends First Picture From The Surface Of The Moon
NewsX exclusively Breaks First Pictures Of Lunar Module Vikram from the Surface Of The Moon. The Lander's legs are clearly visible in the shadows.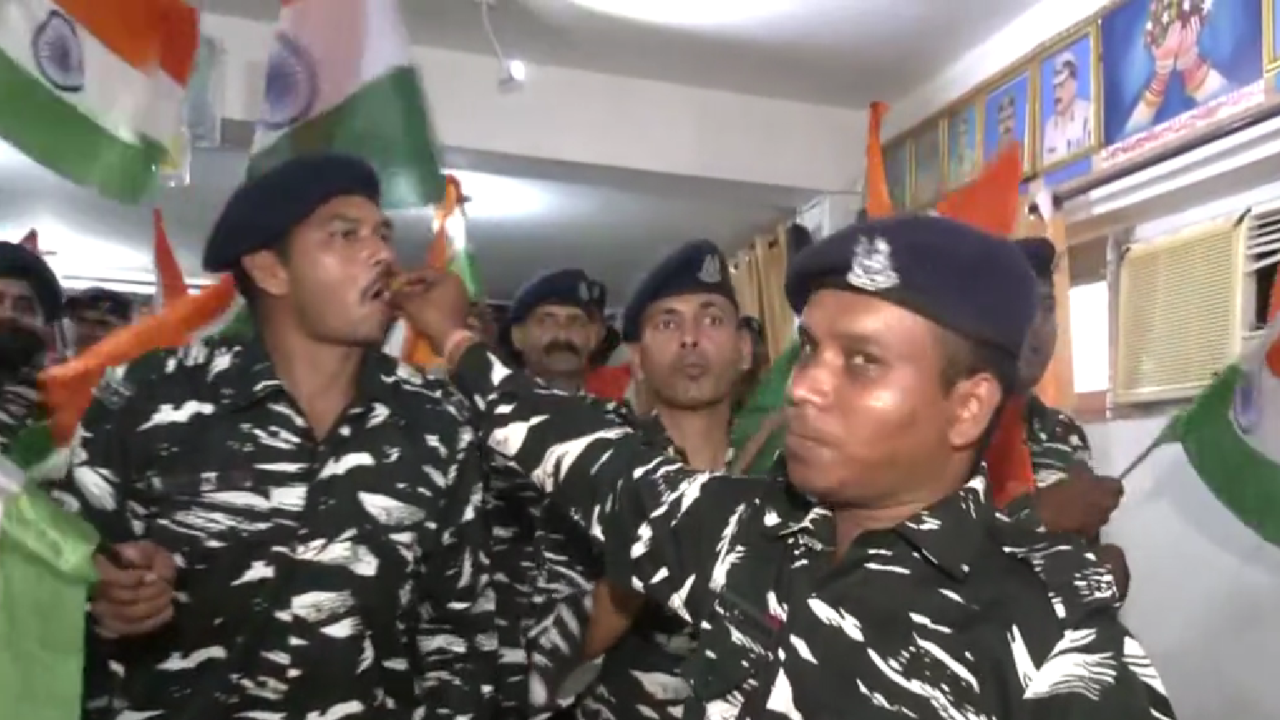 Visuals Of Celebration Pour In From All Across India
Jammu & Kashmir: CRPF jawans in Jammu cheer and chant 'Bharat Mata Ki Jai' as ISRO's Chandrayaan-3 successfully lands.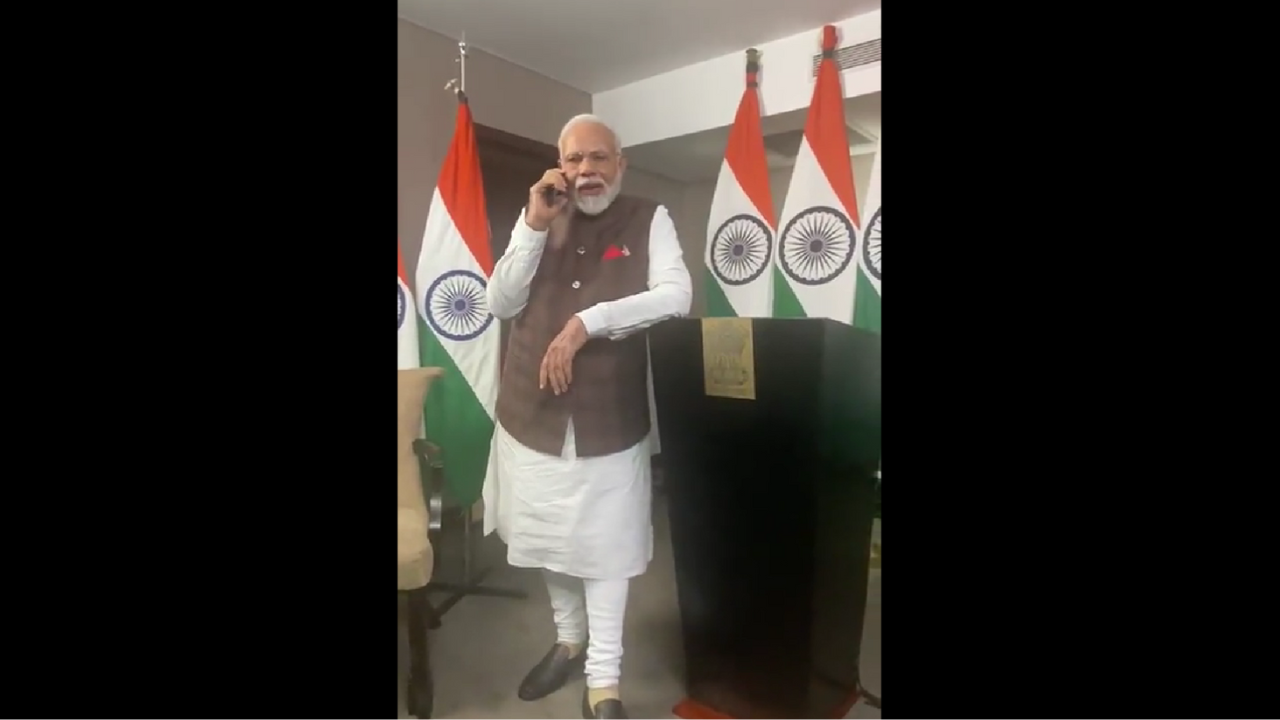 PM Modi Dials ISRO Chief S Somanath, after the success of Chandrayaan-3
PM Modi dials ISRO Chief S Somanath, to congratulate him, his family and his entire team from Johannesburg.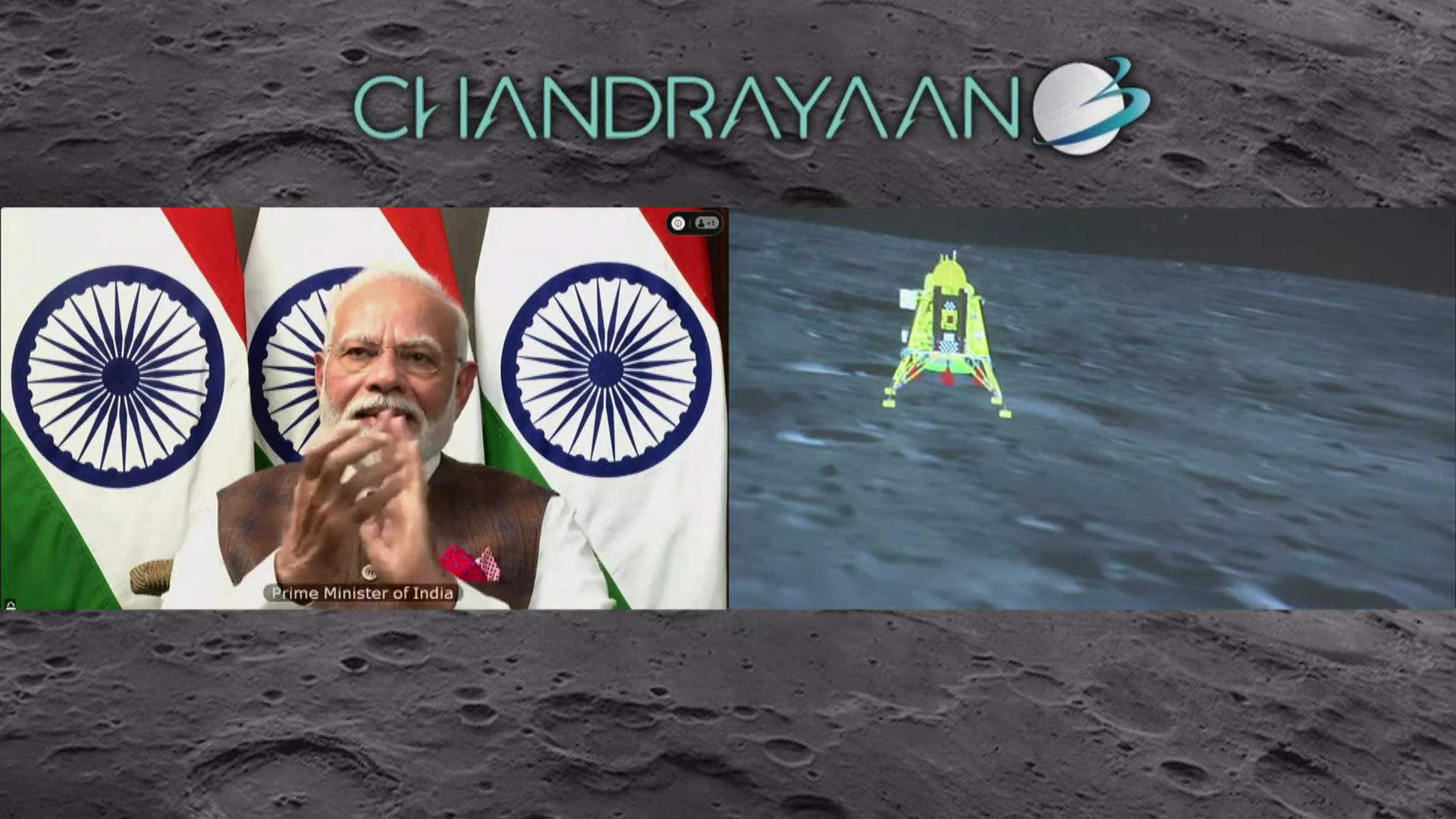 Vikram Lander Module Lands On Lunar South Pole
In a remarkable accomplishment that resounds globally, India has carved its place in the history of space exploration by becoming the inaugural nation to achieve a successful landing on the lunar south pole. This exceptional milestone serves as evidence of India's remarkable scientific capabilities, technological ingenuity, and resolute commitment to pushing the frontiers of human understanding.
PM Modi Joins the ISRO Broadcast Virtuallly From Johannesburg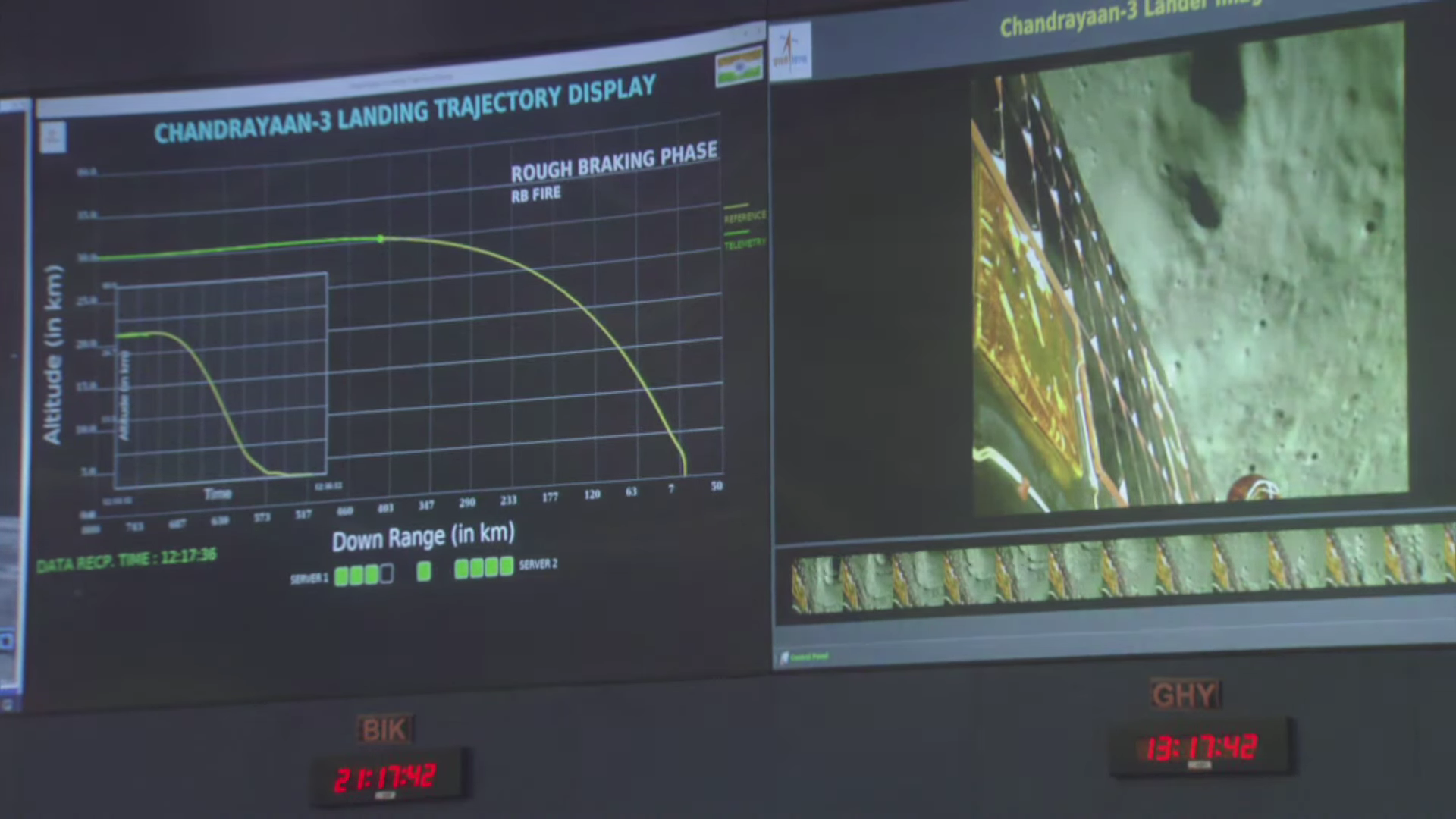 Chandrayaan-3 Power Descent Begins with Initiation Of Rough Braking Phase
The Automatic Landing Sequence takes over Chandrayaan-3 Spacecraft, The Final Approach To Moon's Surface Commences Rough Braking Phase.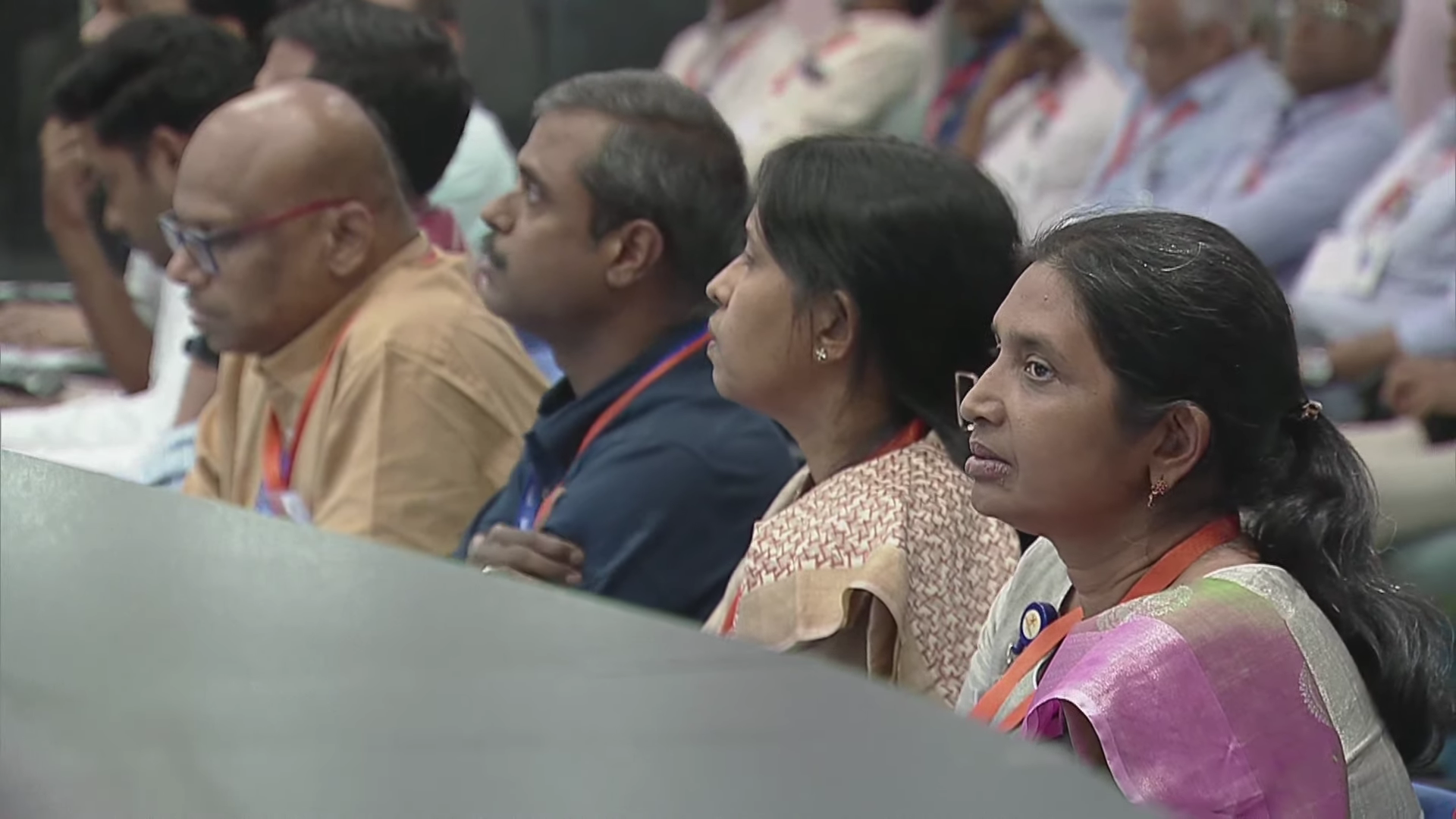 Official Broadcast Of the Chandrayaan-3 Moon Landing Begins
ISRO Official commences the Live Broadcast Of The Moon from Command Centre.
MoS Jitendra Singh Arrives At ISRO Command Centre
Minister of State for Science Jitendra Singh joins ISRO scientists at CSIR HQ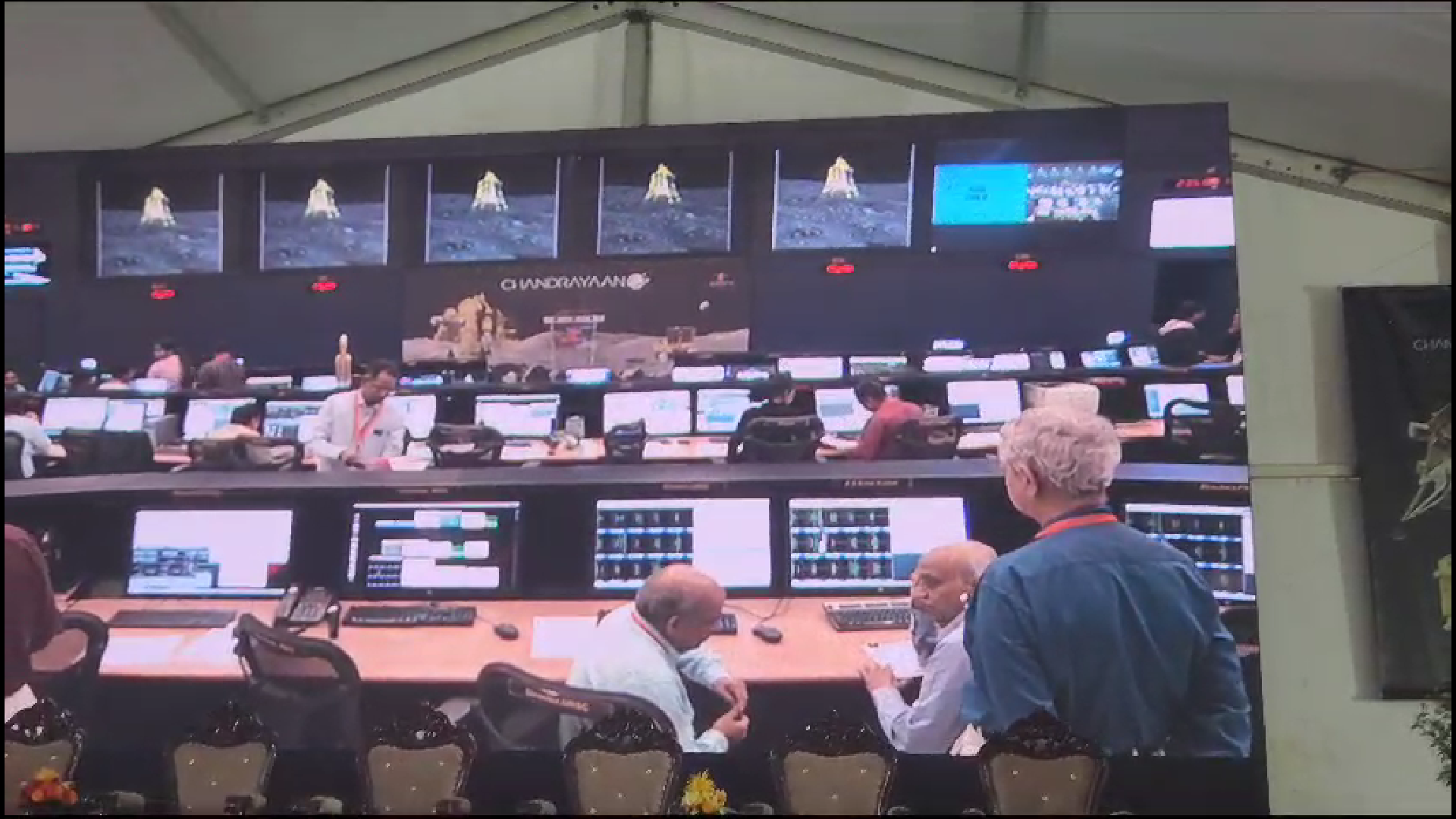 Exclusive Visuals From ISRO Command Centre Preparations
NewsX accesses the visuals from inside the ISRO Command Centre showing final preparations before the Power Descent.
ISRO Locks Automatic Launch Sequence
The Launch Sequence for Chandrayaan-3 Power Descent Locked by ISRO Command Centre.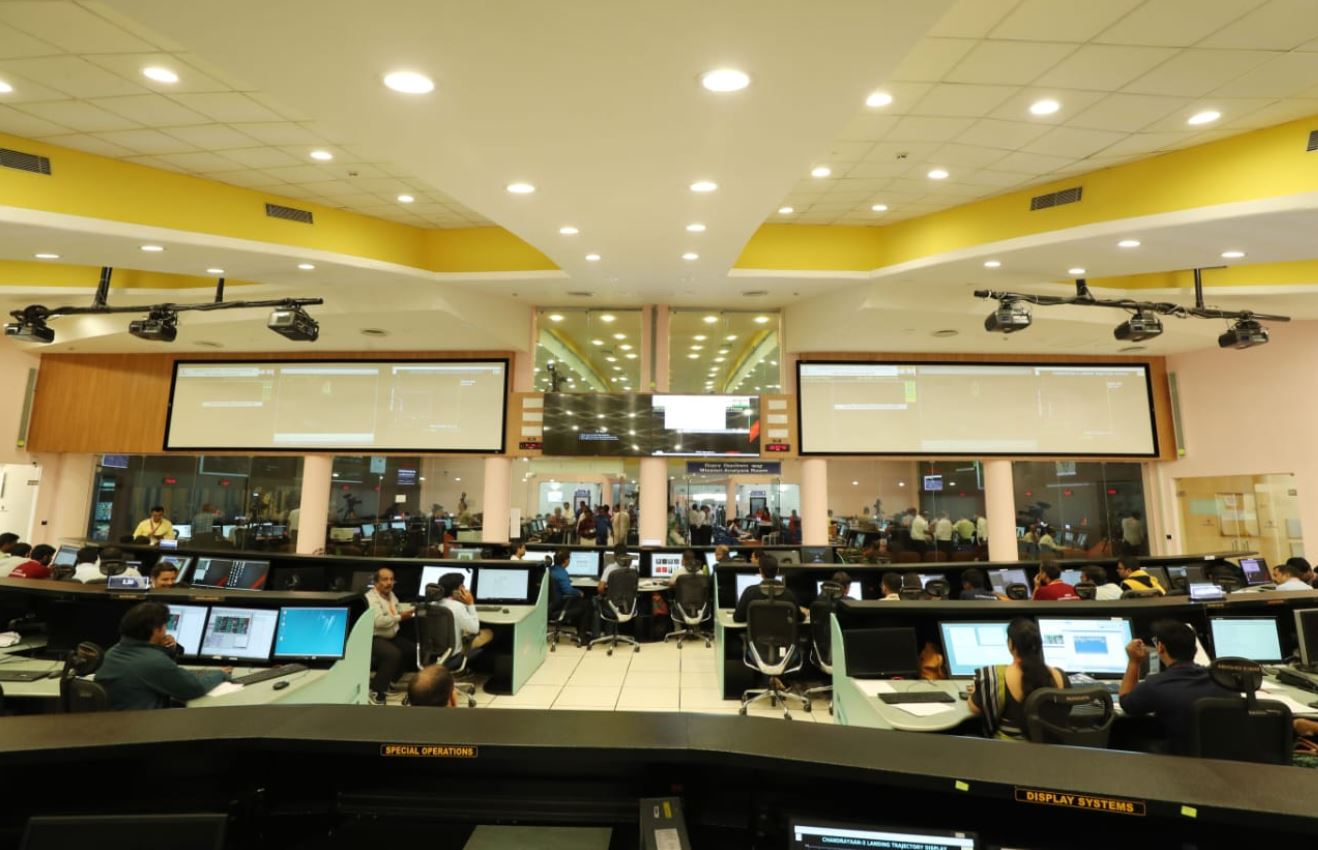 ISRO Shares The Pictures of ISRO Command Centre
Chandrayaan-3 readies for the Automatic Landing Sequence (ALS) as the Lander Module (LM) is anticipated to arrive at the designated point around 17:44 Hrs. IST. The LM will engage throttleable engines for descent upon ALS command, with mission operations confirming sequential command execution. Live coverage of MOX operations starts at 17:20 Hrs. IST.