Chandrayaan-3 Holds The Key To Advancing Moon Exploration Says Former NASA Official
23 August, 2023 | Anupam Shrivastava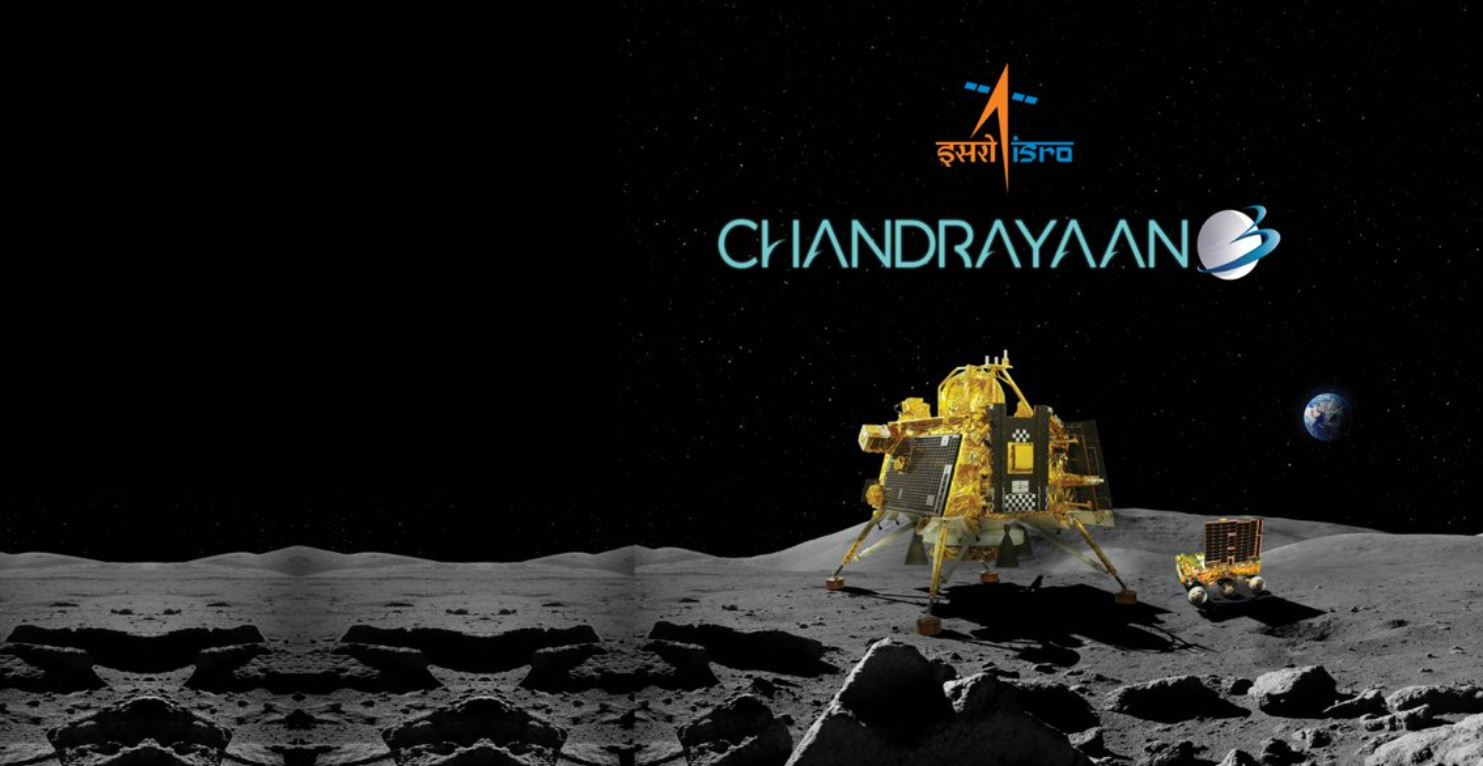 Chandrayaan-3 mission's success is seen as pivotal for future lunar settlements, and India's advancements in space are being praised for its impact on scientific understanding & future space missions.
India's Chandrayaan-3 lunar mission has garnered significant attention from a former high-ranking NASA official Mike Gold, who believes that it holds great potential for collecting essential data and advancing our understanding of the Moon. This represents a further step in the India-US space partnership, which is expanding its focus toward lunar exploration.
Mike Gold, the Chief Growth Officer of Redwire Space and a key figure in space exploration expressed in an interview that the data acquired from Chandrayaan-3 will play a crucial role in improving our capacity to exploit lunar resources and eventually establish human settlements on the Moon. Gold, known for his role in crafting the Artemis Accords, an arrangement outlining responsible lunar exploration, emphasized the significance of the mission's success regardless of its landing outcome.
Gold highlighted the mission's role in propelling collaboration between NASA and the Indian Space Research Organisation (ISRO) toward lunar exploration. He underscored the current emphasis on joint projects for Earth observation, such as the NISAR radar system, which addresses climate change issues, while commending India's strategic policies and its adept utilization of human resources.
Gold also praised India's prowess in manufacturing and human capital, particularly its potential to revolutionize the commercial space sector. Redwire Corporation, an American aerospace manufacturer, and technology firm, of which Gold is a part, envisions an era of sustained lunar exploration marked by a permanent presence on the Moon, known as the Artemis era.
ISRO has set Chandrayaan-3's landing on the Moon for a specific time, marking India's venture as the fourth country in history to achieve this feat, and notably the sole nation to land on the lunar south pole. The live broadcast of the landing operation will be available on various platforms.
The Chandrayaan-3 Mission has prompted enthusiasm among the Indian diaspora, with prayers and rituals performed in support of its successful outcome. Devotees expressed pride in India's achievements in aerospace and looked forward to more accomplishments.
Former ISRO scientist YS Rajan offered insights into the advancements made in Chandrayaan-3, highlighting modifications made to enhance its landing capabilities, including the incorporation of a Doppler velocity meter in addition to an altimeter.
In summary, the Chandrayaan-3 mission has captured the attention of global experts like Mike Gold due to its potential contributions to lunar exploration, resource utilization, and the broader India-US space partnership. The mission's success is seen as pivotal for future lunar settlements, and India's advancements in space are being praised for their impact on both scientific understanding and commercial space endeavors.
Also Read: West Bengal CM Mamata Banerjee launches anti-ragging helpline for all educational institutions
Catch all the Latest Business News, Breaking News Events, and Latest News Updates on NewsX