China Evergrande Reduces its Net Loss to $4.5 Billion in the First Half of the Year
28 August, 2023 | Shubhi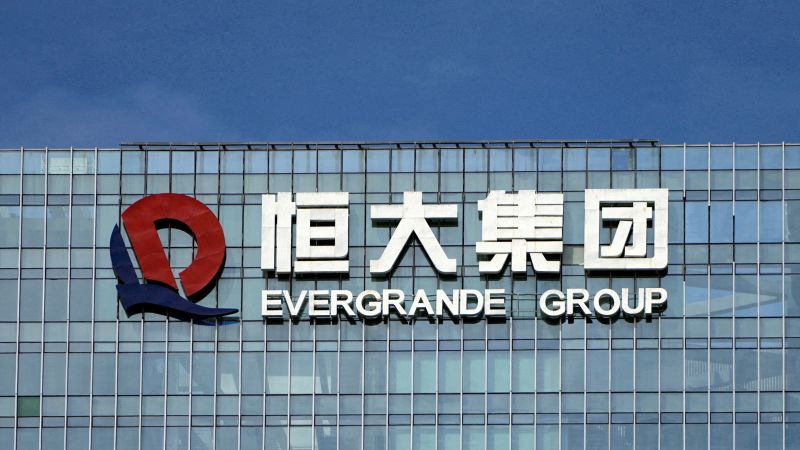 Evergrande Group reports significant net loss reduction in early Q1 of year.
The foremost heavily indebted real estate developer globally, Evergrande Group, China has disclosed a significant decrease in net losses during the initial six months of the year. The company attributes this positive change to a rise in earnings driven by the earlier-year surge in the real estate market.
Upon its return to trading following a 17-month suspension, Evergrande witnessed an initial plummet of 87 percent in its stock value on Monday.
In an announcement to the Hong Kong stock exchange on Sunday, Evergrande revealed a shareholder-attributed loss of $4.5 billion for the January to June timeframe, signifying a 50 percent reduction from the previous year's $9.1 billion during the same period. Furthermore, the company reported a 44 percent year-on-year revenue surge, reaching $17.6 billion.
Situated at the core of real estate sector turmoil in China, the developer stands as a focal point for a crisis marked by a series of loan defaults, unfinished properties, and unsettled debts to suppliers since the latter part of 2021. These issues have eroded confidence among consumers in the second-largest global economy.
According to the firm, it "actively planned for the resumption of sales and successfully seized the short boom in the property market that emerged at the beginning of the year."
For numerous years, the Shenzhen-based company held a prominent position among China's top property developers in terms of sales.
Nevertheless, it heavily borrowed to drive its growth, and in 2021, it defaulted on its debt, triggering a crisis within China's real estate sector, which constitutes a substantial portion of the country's GDP, potentially reaching 30 percent. Earlier this month, the company initiated bankruptcy proceedings in the United States.
Additionally, Prism Hong Kong and Shanghai, the auditors for Evergrande, have not reached a definitive conclusion regarding their report. They have raised various concerns about the firm's future viability, including issues related to ongoing cash flow.
Evergrande has communicated that its ability to persevere hinges on the successful execution of an offshore debt restructuring strategy, along with fruitful negotiations for extending repayment terms with the remaining creditors.
On Friday, Evergrande announced that it had fulfilled the exchange's prerequisites for the recommencement of trading in its shares listed on the Hong Kong stock market. The company formally requested the resumption of trading on August 28th.
Additionally, as part of one of the most extensive global efforts in restructuring debt, Evergrande initiated the process of Chapter 11 bankruptcy protection in the United States earlier this month.
In the upcoming weeks, decisions regarding a significant offshore debt restructuring scheme valued at $31.7 billion, involving bonds, collateral, and repurchase commitments, will be made by courts in the Cayman Islands and Hong Kong.
This comprehensive plan is scheduled for approval discussions in early September. The proposal underwent creditor voting last week.