NewsX A-List: Chiranjiv Patel – The Dynamic Entrepreneur, Mentor, and Change-Maker
6 August, 2023 | Anupam Shrivastava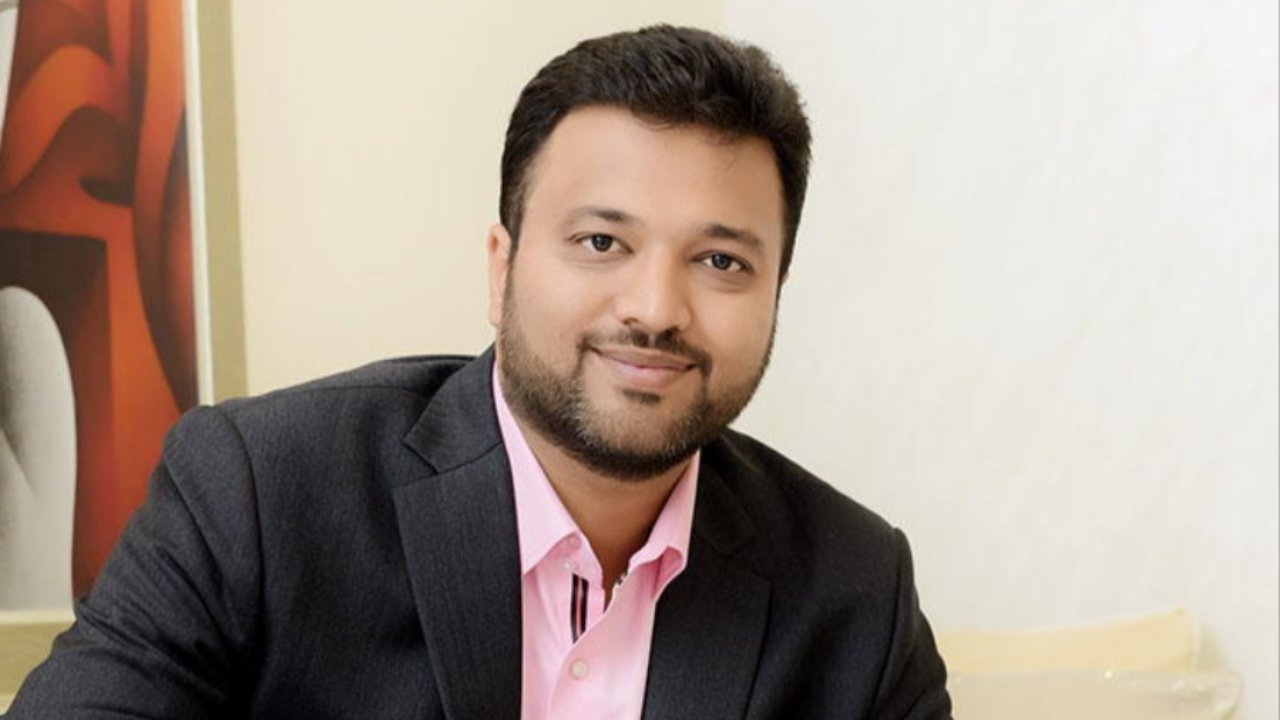 NewsX A List spoke with Chiranjiv Patel, Dynamic Entrepreneur, Mentor, and Change-Maker who's touching numerous lives through his innovative ventures and philanthropic initiatives.
In this exclusive interview with NewsX A-List, we had the pleasure of speaking with Chiranjiv Patel, a distinguished entrepreneur, mentor, and change-maker hailing from Gujarat. With a vibrant personality and a passion for motivating the youth, Chiranjiv Patel has made significant contributions to society through his entrepreneurial ventures and philanthropic endeavors.
Early Beginnings and Entrepreneurial Journey
Chiranjiv Patel embarked on his professional journey at a young age, soon after graduating in computer science. Fueled by self-belief, he founded an innovative business of unique herbal water treatment liquid, which quickly gained popularity and secured 17 distributors across the country. His progressive and daring decision-making led him to transition from an unfamiliar field of civil engineering to the infrastructure sector in his father's company, specializing in Government Infrastructure projects. With his ingenuity and relentless efforts, the company successfully executed over 200 projects across seven states, becoming pioneers in Turnkey "Water distribution projects and Sewerage system Projects" throughout India.
Global Recognition and Leadership
Recognized for his outstanding leadership skills, Chiranjiv Patel was appointed to the global committee of young Entrepreneurs' Organization, representing the budding entrepreneurs of India. He also served as the Chair for the South Asia Region of EO from 2016 to 2018, leading the organization to new heights.
Philanthropic Pursuits
Apart from his business ventures, Chiranjiv Patel dedicates his time to mentorship programs aimed at fostering entrepreneurship in the country. He actively engages in leading various businesses and organizations within the state.
Representing India at the UN
In 2019, Chiranjiv Patel had the honor of representing India at the United Nations. He was among the top 400 individuals worldwide who were acknowledged for creating a significant impact and utilizing their wealth to contribute to the United Nations Sustainable Development Goals (UN SDGs). Patel spoke about his philanthropic efforts, including activities at old age homes, orphanages, and women's initiatives in Gujarat, and emphasized the role of stakeholders in supporting government initiatives for societal progress.
Saksham Kanya Yojna: Empowering the Girl Child
One of Chiranjiv Patel's noteworthy initiatives is the "Saksham Kanya Yojna," launched on his 40th birthday. The project aims to support the education of underprivileged girls who have lost parents or face financial hardships. Through this initiative, Patel and his team have been able to sponsor the education of 357 girls so far, with a target to expand this number to 1000 in the coming years.
Rupee One Mentorship Program by Chiranjiv Patel
Recognizing the importance of nurturing young entrepreneurs, Chiranjiv Patel initiated the "Rupee One" mentorship program. Aspiring startup founders can apply for mentorship, and nine selected startups receive expert guidance through nine one-hour sessions with Patel. The program is designed to help startups overcome challenges and grow into successful ventures.
Choose Kindness Campaign
In his ongoing pursuit of spreading positivity, Chiranjiv Patel plans to launch the "Choose Kindness Campaign." The initiative encourages people to perform small acts of kindness and share them on social media, inspiring others to participate and create a positive impact in society. Patel hopes that this campaign will bring people together, transcending barriers of caste, creed, and religion, to build a stronger and more united India.
Chiranjiv Patel's journey from a young entrepreneur to a prominent change-maker reflects his unwavering commitment to societal betterment. Through his innovative ventures and philanthropic initiatives, he has touched numerous lives and continues to inspire others to contribute positively to society. With his "Choose Kindness Campaign" on the horizon, we can expect more infectious waves of positivity to sweep across the nation, fostering unity and progress for a better future.
Also Read: NewsX A-List: India's Youngest Political Activist Mayank Singh, Shares His Journey and Vision