Congress Leader Jairam Ramesh's Response After the ISRO Lander's Success at the Lunar South Pole: "India's space journey began"
24 August, 2023 | Vishakha Ahuja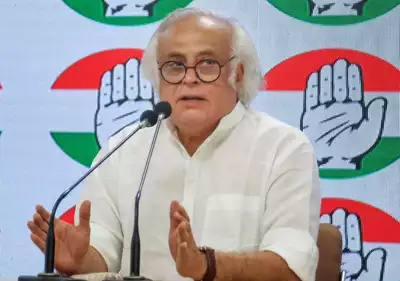 India became the inaugural nation to position a lunar lander on the moon
Having effectively positioned the lunar lander 'Vikram' on the South Pole of the moon on Wednesday, India secured the distinction of being the inaugural nation to accomplish this feat. Congress leader Jairam Ramesh noted that the nation's voyage into space was initiated on February 23, 1962, with the establishment of INCOSPAR.
The Indian National Committee for Space Research (INCOSPAR) was founded in 1962 with the assistance of Dr. Vikram Sarabhai, who served as its chairman. The committee was established with the goal of assisting in the advancement of the nation's space research.
Taking to his official handle on X, formerly Twitter, the Congress leader posted, "India's space journey began on February 23, 1962, with the formation of INCOSPAR—thanks to the farsightedness of Homi Bhabha and Vikram Sarabhai, along with the enthusiastic support of Nehru."
"The committee comprised top scientists from premier scientific institutions across the country coming together in a spirit of collaboration and teamwork," Ramesh added in his post.
The Congress leader also attached a newspaper article about INCOSPAR to his message.
At 6.04 p.m. on Wednesday, the Chandrayaan-3 lander gently touched down on the unfamiliar lunar South Pole, propelling India to a destination untouched by any other nation. Launched on July 14 from the Satish Dhawan Space Center in Sriharikota, Andhra Pradesh, this marked India's third lunar mission.
Across the country, exclusive showings of the smooth touchdown occurrence were organized, encompassing school science centers and public institutions. ISRO additionally enabled live access to the event through its website, YouTube channel, Facebook page, and government-owned broadcaster DD National TV.
Also Read: Chandrayaan-3's Success Triumph of Indian Innovation, Human Capital: Mike Gold
Catch all the Latest Business News, Breaking News Events, and Latest News Updates on NewsX)