Congress Calls Crucial Meeting Today Over UCC Ahead Of Law Panel's Discussion
1 July, 2023 | Srishti Ruchandani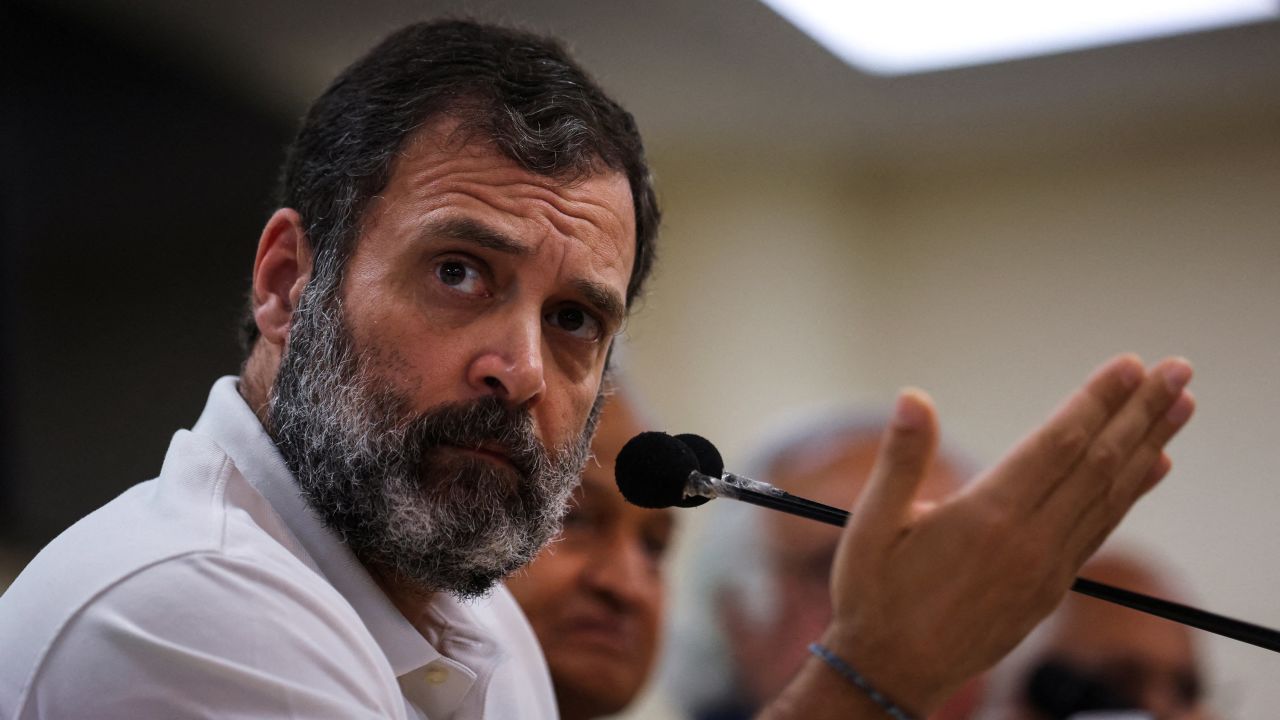 The Congress Parliamentary Strategy Group will hold a meeting today, ahead of a discussion by a Parliamentary Standing Committee on the Uniform Civil Code on Monday.
Before the Parliamentary Standing Committee's (PSC) July 3 discussion on the Uniform Civil Code (UCC), the Congress Parliamentary Strategy Group will meet today, Saturday, July 1.
The gathering is expected to take place at Sonia Gandhi's residence at 10, Janpath in New Delhi, the old headquarters of the AICC. According to ANI reporting, it is intended to discuss the stand it should take in discussions over the UCC.
On July 3, the Parliamentary Standing Committee on Personnel, Public Grievances, Law and Justice has scheduled a meeting to discuss the UCC and will be open to hearing from interested parties.
The committee led by BJP Rajya Sabha MP Sushil Modi informed all the 31 MPs and members of the committee that their views on UCC would be sought and considered at the meeting.
"Members are reminded that the next meeting of the Department-related Parliamentary Standing Committee on Personnel, Public Grievances, Law and Justice will be held at 03.00 PM on Monday, July 3, 2023," an official statement read.
Earlier, Prime Minister Narendra Modi asserted that the UCC is a part of the Constitution and that the nation cannot function under two sets of rules.
His statement triggered a nationwide debate and criticism. Several opposition parties have accused PM Modi of raising the UCC issue for political gains in the upcoming elections.
Congress leader KC Venugopal asserted that PM Modi rarely addresses incidents like the violence in Manipur and urged him to address concerns regarding poverty, inflation, and unemployment before focusing on other matters.
Similarly, Congress MP Shashi Tharoor said, "As far as Uniform Civil Code is concerned, Prime Minister Nehru said 'desirable thing to have UCC' but we have to take everyone along. You can not forget any society in any country."
During a media interaction in Chhattisgarh's Raipur on Tuesday, CM Baghel questioned why the focus is solely on Hindu-Muslim dynamics and urged for consideration of the tribal population in the state.
Congress leader and former Leader of Opposition in Kerala, Ramesh Chennithala, also said that Bharatiya Janata Party (BJP) wants political mileage by talking about the Uniform Civil Code adding that it is a deliberate attempt to divide society on communal lines.