Congress demand for Leader of Opposition position valid says Sharad Pawar
4 July, 2023 | Anupam Shrivastava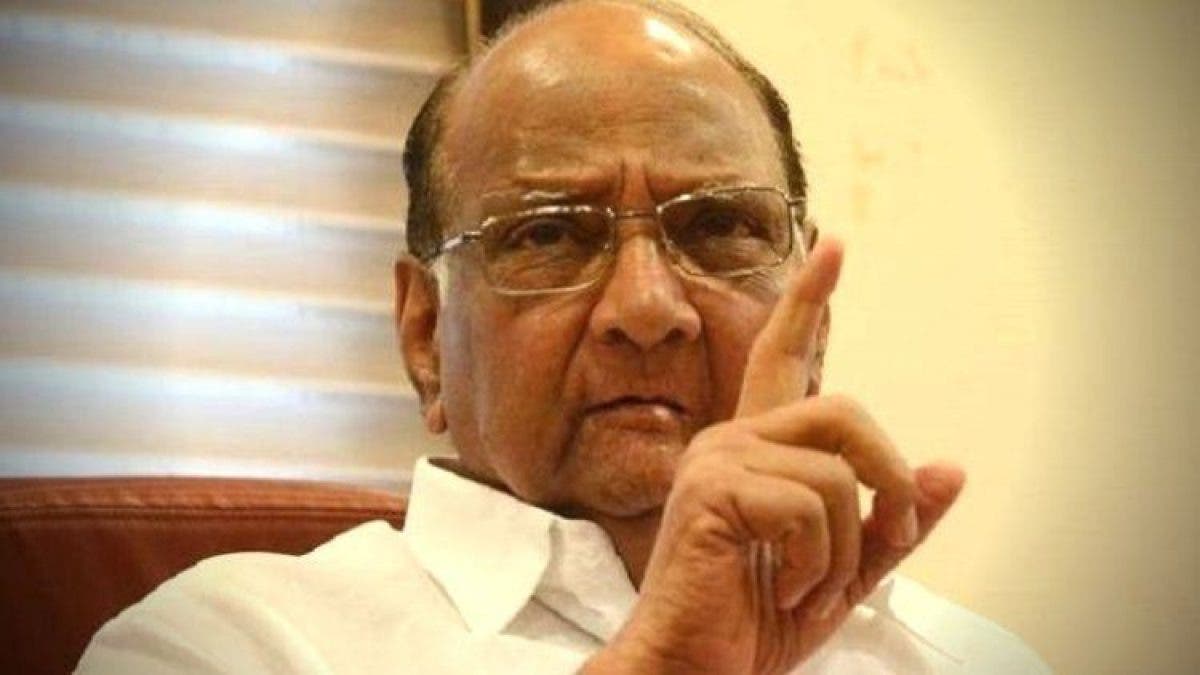 Sharad Pawar said the demand by Congress was legitimate as they had the most number of MLAs in the assembly.
Sharad Pawar, the head of the Nationalist Congress Party, stated on Monday that if Congress wants to name their leader of the opposition, that would be a legitimate demand because the party with the most MLAs gets to name the LoP.
Speaking to the reporters on Monday, Sharad Pawar said, "The party which has the maximum number of MLAs can demand the LoP post. As per my information, Congress has the maximum number currently and if they ask for it then it's valid demand."
Sharad Pawar claims many of Ajit Pawar's MLAs still with him
"Many from there (Ajit Pawar's side) called me and said most of them are still with the original ideology/policies of the NCP and they will declare their stand at the right time," Pawar said.
"I have not called anyone to show any strength here. Sometimes your strength goes up and sometimes, it goes down. I had faced this earlier also in 1980 where out of my 59 MLAs only 5 were left but I campaigned for my party and those who left the party lost in the next election," Sharad Pawar said while addressing the media.
Pawar added that he has never given a thought to who stayed and who went. Around 80% of all those who came to meet me today on my tour were young folks. These young people will do all it takes to advance the secular ideology and strengthen Maharashtra.
Disqualification of dissident MLAs to be decided by Jayant Patil: Sharad Pawar
When asked about the course of action to be taken against the dissident MLAs, Pawar responded, "Jayant Patil is leading the party in the state. He has the right to take decisions about action against those who took the oath. I am not aware of what action he has taken."
Pawar said that Jayant Patil will be deciding who to disqualify and whom not to. "He has the rights, I don't do politics of vendetta," Pawar stated.
Nine MLAs, including Ajit Pawar, who were sworn in as ministers in the Shinde-Fadnavis administration on July 2 were disqualified by the Nationalist Congress Party (NCP) on Monday for engaging in anti-party actions. The NCP filed a petition with Maharashtra Assembly Speaker Rahul Narwekar seeking the nine MLAs' disqualification.
On Sunday, Dilip Patil, Hasan Mushrif, Dhananjay Mundo, Dharmaraobaba Atram, Aditi Tatkare, Sanjay Bansode, and Anil Patil joined the Maharashtra administration led by Eknath Shinde and Devendra Fadnavis.
Pawar further went on to say, "I had selected Sunil Tatkare as National General Secretary and Prafull Patel as Working President. I am disappointed in both of them. They had been handed some duties by me. However, they took on a task that I had not given to them. As a result, they are not entitled to hold those positions, according to the NCP Chief.
Supriya Sule writes to Sharad Pawar asking disqualification of Praful Patel and Sunil Tatkare
Supriya Sule, the working president of the Nationalist Congress Party, wrote to Sharad Pawar on Monday requesting that MPs Praful Patel and Sunil Tatkare be disqualified for allegedly engaging in anti-party actions.
"I write with great urgency to inform you that two Members of Parliament, Praful Patel and Sunil Tatkare…have indulged in anti-party activities by facilitating and spearheading the swearing of the oath of nine MLAs as Cabinet Ministers of Government of Maharashtra," Supriya Sule wrote to Sharad Pawar.
Pawar claimed that the BJP is attempting to split communities when speaking to the media on Monday.
"I had expectations that the party would be strengthened. The BJP in various states is trying to create a rift among communities. I had expectations from party leaders to fight against this and make social uniformity and unity, but some have taken a different stand," Sharad Pawar told.