Congress insulted motherland, shouldn't get single vote: Irani in Karnataka
17 March, 2023 | Pragati Singh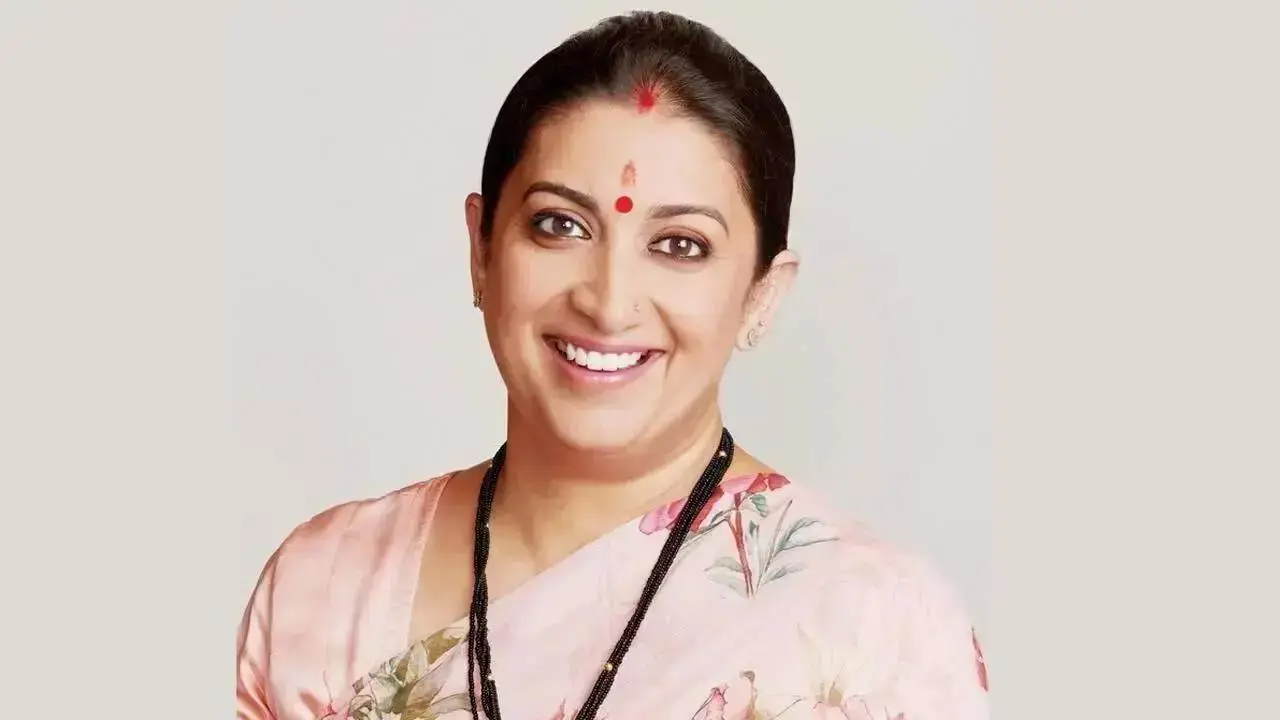 Irani claimed that Congress politician disrespected his motherland and that the people of this Assembly constituency will not vote for him.
Union Minister Smriti Irani slammed Congress leader Rahul Gandhi on Thursday for his recent remarks in the United Kingdom, saying the Wayanad MP defamed the country on foreign territory. Addressing the BJP's Vijaya Sankalpa Yatra in Hubli, Karnataka, Irani claimed that Congress politician disrespected his motherland and that the people of this Assembly constituency will not vote for him.
 "On one hand we have our PM and on the other is that person from the Gandhi family who was defeated by the people of Amethi. He defamed the nation on foreign soil. Today, the BJP is taking a pledge that the Congress, which insulted our motherland, will not get a single vote from this constituency," she said.
She went on to say that politicians who bring shame to their country on foreign grounds should be exposed and condemned.
"The election represents a fight to uphold the country's honour in the eyes of the world. While we in the BJP believe see our country as our mother, some leaders in the Opposition are leaving no stone unturned to abuse and insult our motherland on foreign soil. We should oppose such people," said Irani.
During a recent visit to the United Kingdom, Rahul Gandhi made headlines when he claimed that India's democracy was "under siege" during a speech at the prestigious Cambridge University.
"Everybody knows and it's been in the news a lot that Indian democracy is under pressure and under attack. I am an Opposition leader in India, we are navigating that (Opposition) space," Rahul said.
"The institutional framework which is required for a democratic Parliament, free press, the judiciary, just the idea of mobilisation, moving around all are getting constrained. So, we are facing an attack on the basic structure of Indian democracy," he added.
The remarks by the Congress MP provided new fodder for his critics in the ongoing second phase of Parliament's Budget debate. The saffron party has been disrupting sessions in both Houses of Parliament in order to demand that Rahul apologise for his remark.
Senior BJP politician and former Union minister Ravi Shankar Prasad slammed Rahul for his remark, saying at a news conference in Delhi that the Congress leader was misleading the public and should apologise for his disrespectful words about India. Rahul Gandhi, according to Prasad, has a propensity to "criticising" and "demeaning" Indian democracy.
"Rahul has made it a habit to defame Indian democracy, criticise it and demean it. He has insulted Indian democracy and must apologise for his remarks," Prasad said.
"How long will Rahul Gandhi continue to mislead the country and our 140 crore people?" the BJP leader said. "Rahul Gandhi has not expressed any regret about what he had said. BJP keeps its sound stand that he must apologise. If Congress doesn't get votes, it's because of its inability & misdeeds. It doesn't give their party leaders the right to shout against India and disrespect India," Prasad said further.