"Situation Dangerous in State," Says Sitaram Yechury As CPI(M) Delegation Embarks on 3-Day Visit to Manipur
18 August, 2023 | Anamika Singh Parihar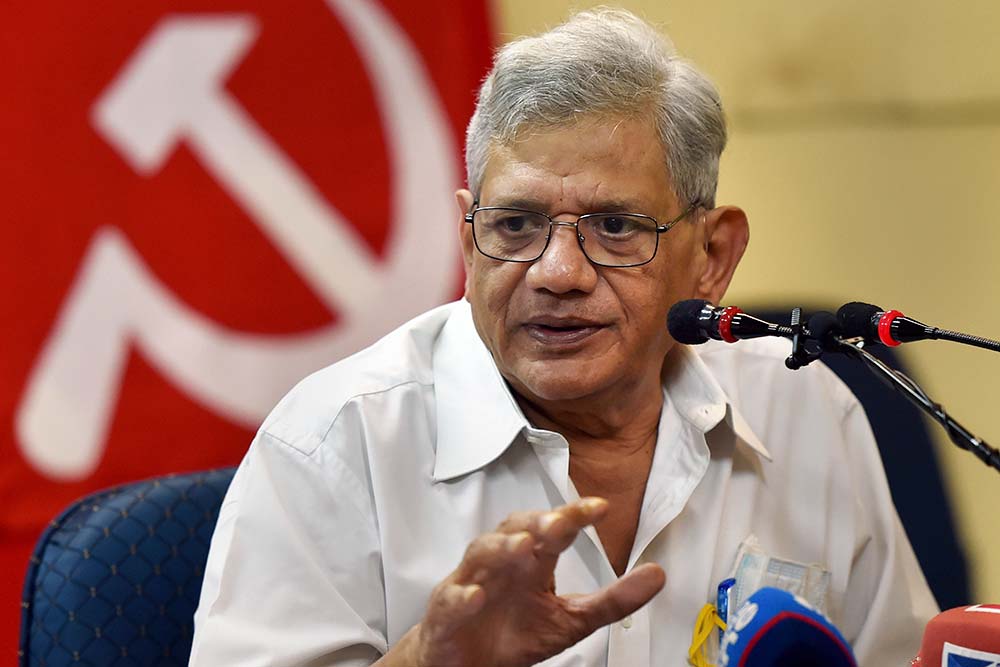 Communist Party Secretary Yechury calls for removal of Manipur Chief Minister
Sitaram Yechury, the General Secretary of the Communist Party of India (Marxist) on August 18, called for the removal of Manipur's Chief Minister N Biren Singh as a four-member delegation from the party set off for the state. The delegation led by Yechury is undertaking a three-day trip to Manipur, scheduled from August 18 to 20.
"We are going to express solidarity with the people of Manipur and tell them that India is with you. Manipur CM should be sacked. We will do whatever is necessary to restore peace. The situation in the state is dangerous and it is necessary to control it for the unity of the country," Shitaram Yechury informed ANI.
Earlier, a group consisting of 21 members from the Indian National Developmental Inclusive Alliance (INDIA) visited Manipur, which has been grappling with conflicts, between July 29 and 30. During this visit, the delegation held discussions with Manipur Governor Anusuiya Uikey and inspected the relief camps established within the state. Additionally, a five-member team was dispatched to Manipur by the Trinamool Congress (TMC).
This delegation was composed of Derek O'Brien, a leader in the Rajya Sabha, along with Rajya Sabha members Dola Sen and Sushmita Dev, and Lok Sabha members Kakoli Ghosh Dastidar and Kalyan Banerjee.
In his Independence Day speech on August 15, Prime Minister Narendra Modi urged for a pace in the conflict-ridden Manipur, expressing that citizens throughout the nation are in solidarity with the people of the Northeastern state. The ongoing turmoil in the region has resulted in the loss of over 100 lives and the displacement of a significant number.
"The Centre and the Manipur government are making every effort to ensure that peace returns to the state at the earliest," PM Modi said.
Also Read: NDRF Continues Search and Rescue Operations in Landslide-Hit Summer Hill Area of Shimla
Catch all the Latest Business News, Breaking News Events and Latest News Updates on NewsX)