Crime Branch Cracks Down on Inter-State Racket Selling Online Chinese Manjha, Three Arrested
29 July, 2023 | Don Tomslee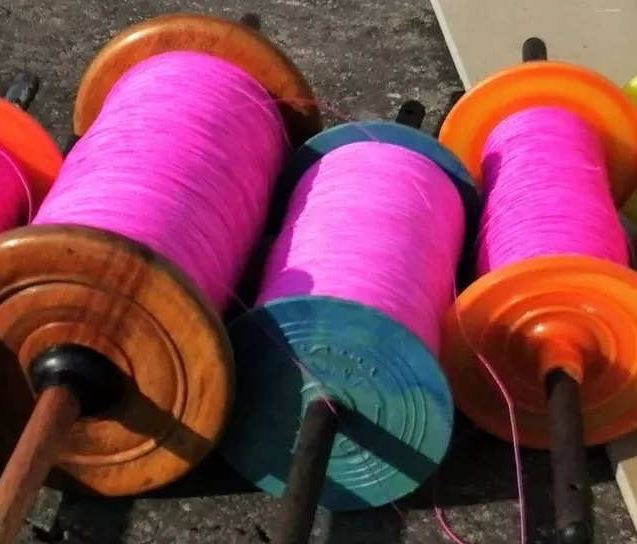 Crime Branch took notice of closely monitoring the sale and dealers of this deadly string in the Delhi-NCR region
In a major operation, the Crime Branch of Delhi-NCR successfully busted an inter-state racket involved in the online sales of banned Chinese Manjha. Three individuals, identified as Ali Hasan, Harsh Vardhan Khatri, and Ritik Kumar Chaurasia, were apprehended in connection with the illegal trade, and 201 rolls of banned Manjha were seized during the raid.
The police received crucial information about the illegal sale and purchase of Nylon-based banned Chinese Manjha in the Madanpur Khadar area of Delhi. Acting swiftly, a trap was laid, and Ritik Chaurasia was apprehended. Upon searching his shop, the authorities recovered 16 rolls of the prohibited string. It was later revealed that Ritik Chaurasia was actively selling the banned Chinese Manjha both online and offline, using social media platforms like Facebook to expand his illicit business.
Following further leads, raids were conducted at different locations, leading to the arrest of Ali Hasan in Jawahar Colony, NIT Faridabad, Haryana. A staggering 116 rolls of different brands of banned Chinese Manjha were seized from his residence. The accused individuals were found to be engaged in this illegal trade with the sole aim of making easy money.
How the crackdown of Chinese Manja began
Ritik Chaurasia, residing in JJ Colony, Madanpur Khadar, Delhi, had studied up to the 12th class and previously ran a shop on the ground floor of his house. Driven by the high profit margins in the banned kite string trade, he shifted to selling Chinese Manjha and utilized social media platforms like Facebook to promote his business.
Harsh Vardhan Khatri, hailing from Faridabad, had a BBA degree from Pandit Jawahar Lal Nehru College in 2014. After unsuccessful business ventures, he resorted to selling Chinese Manjha using social media networks, posting pictures and videos of kite flying to attract potential buyers.
The third accused, Ali Hasan, also from Faridabad, had completed his ITI diploma and was the main supplier of Chinese Manjha in the areas of Faridabad, Gurugram, and Delhi/NCR.
The crackdown on this illegal racket was initiated after unfortunate incidents were reported where people, animals, and birds lost their lives due to the use of banned Chinese Manjha. The Crime Branch, thus, took up the task of closely monitoring the sale and dealers of this deadly string in the Delhi-NCR region to curb its illegal trade and prevent further harm.