BJP's CT Ravi Criticizes the Karnataka Government for Abandoning NEP 2020, Calling it 'Mental Slavery'
22 August, 2023 | Vishakha Ahuja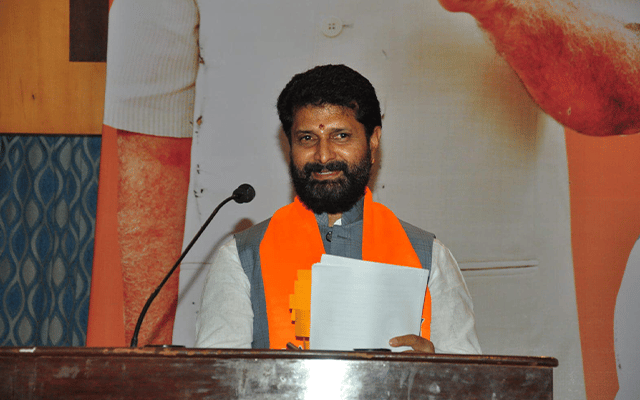 BJP's CT Ravi criticizes Karnataka's Congress-led government for neglecting NEP 2020, impacting youth's education negatively
Bharatiya Janata Party's CT Ravi criticized Congress-led Karnataka for discarding NEP 2020, alleging "having a mental slavery mindset" at the cost of the younger generation's education. The BJP politician inquired of the government about the reasons behind abandoning the National Education Policy, questioning whether a comprehensive assessment of the NEP had been conducted.
A veteran BJP leader said, "What is NEP about? Is it wrong to impart education in the mother tongue? It is wrong, as per Congress, to impart education in the mother tongue. Congress is yet to come out of its mental slavery mindset," said the former National General Secretary of the party.
He additionally stated that the 2020 New National Education Policy strongly prioritizes comprehensive skill enhancement and grants authority to the younger generation. "But Congress does not want to see every youth be skilled. Are they protesting against it?"
The BJP leader mentioned that the policy was put into action following the collection of viewpoints from three hundred thousand individuals. Subsequently, these viewpoints were discussed under the guidance of Dr. Krishnaswamy Kasturirangan, the Chairperson of the National Education Policy (NEP).
Following discussions with delegates from various educational institutions and officials in Bengaluru on Monday, Karnataka Deputy Chief Minister DK Shivakumar announced that the state administration will establish a fresh education policy, discarding the National Education Policy of 2020.
He additionally mentioned that states such as Tamil Nadu and Kerala had previously abandoned the policy. He stated that the Karnataka government would establish a new committee to develop a fresh education policy for the state.
Just a week earlier, Karnataka Chief Minister Siddaramaiah had announced that the NEP would be revoked starting with the upcoming academic year in the state.
Launched in July 2020, the National Education Policy aimed to offer a framework of fundamental principles to bring about transformative change throughout India's educational landscape, spanning from primary education to doctoral levels.
Also Read: Garry Kasparov praises Indian Talent Praggnanandhaa for FIDE WC final
Catch all the Latest Business News, Breaking News Events, and Latest News Updates on NewsX)